This caddy's a Masters Legend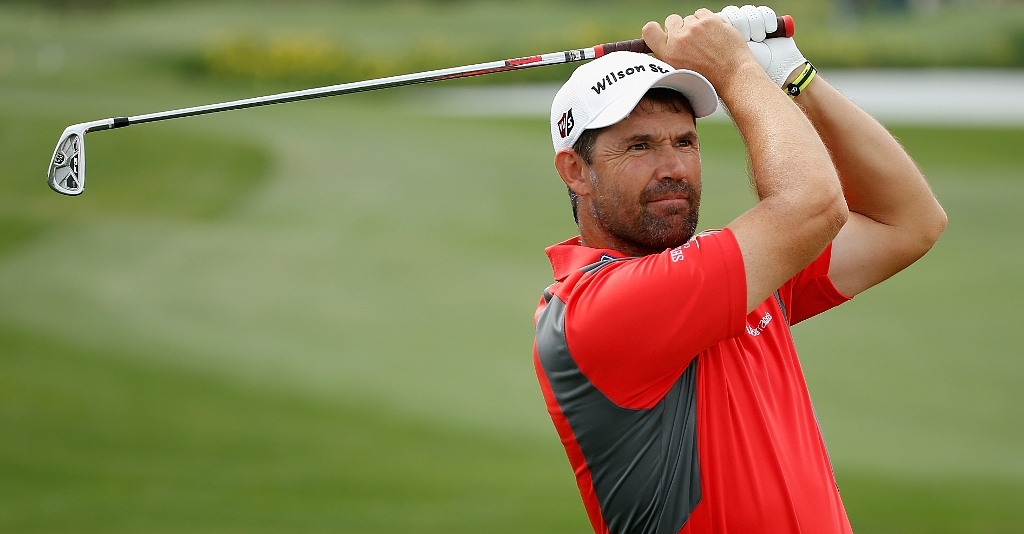 Carl Jackson will carry the bags of a Masters Champion at Augusta this week – but he's no ordinary caddy.
Carl Jackson is one of the caddies who will carry the bags of a Masters Champion at Auguista week – but he's no ordinary caddy.
In fact he gets so many requests for autographs, you could quite easily describe him as one of Augusta's best-known Celebrities, for, after missing only one Masters in 51 years, he will almost certainly be able to claim, when he makes his 50th, 72-hole walk at this week's 75th Masters, that nobody has participated in as many of these famous Bobby Jones-inspired championships as he has.
As the Mercedstar.com said this week. "He's as much a part of this place as the green jacket or Magnolia Lane".
Linked to a segregated past in which all the players were white and were required to use black caddies who worked for the club, Jackson grew up almost within shouting distance of Augusta National and was only 14 when he carried his first bag in the Masters.
Billy Burke was the man he caddied for and the year was 1961.
With one exception, he has been back working as a caddy every year since then and for a long time now has been a permanent fixture in the Ben Crenshaw team.
"Fifty Masters is more than a lifetime," Crenshaw said with some incredulity this week when suggesting that Jackson should be honoured..
"A lot of blood, sweat and tears has gone into those 50 years."
Looking back and remembering all the old African-American caddies from the sand hills of Augusta who helped lure him and guide him into his life as a caddy, Jackson, dressed in the traditional white overalls that all Augusta caddies have always been required to wear, Jackson reflected: "I tend to keep thinking back to the old days. Pappy Stokes. Iron Man; those guys are just on my mind right now."
Now 64, Jackson, a long-time holder of the record for caddying at the Masters, knows he probably won't ever carry the bag of the winner again.
The 30 and 40-something Phil Mickelson, Tiger Woods's, Ernie Els's and Padraig Harringtons are still up there fighting for the major titles, but it won't be too long before these 'youngsters' get swept away by the new breed of Rory McIlroys, Ricky Fowlers and Rya Ishikawa's.
This year's defending champion Mickelson comes into 2011's first major as the clear favorite, having made 18 birdies over the final two rounds in his victory at Houston last week and having a game ideally suited to Augusta where he has already won three times..
Mickelson certainly knows Augusta well and so do many other Masters stalwarts, but nobody knows it as well as Jackson, says Crenshaw who has had the long-service caddy by his side ever since Burke bowed out of professional golf playing in a white dress shirt and tie in the mid 1970s.
Crenshaw. who wants to see his 6ft 5in bagman honoured in some way, first linked up with him at August in 1976 when their personalties, Crenshaw impetuous and out going, and Jackson, quiet and solid, meshed so well Crenshaw had a runner up finish
The 75th Masters this week will be their 35th as a team, their only miss at Augusta coming in 2000 when Jackson was fighting cancer.
He won his battle and intends to keep carrying Crenshaw's bag as long as he is needed.
"We are so lucky to have come this far and shared so many things," Crenshaw said.
"I couldn't have accomplished the things I've accomplished (at Augusta) without Carl."
With Jackson on the bag, Crenshaw, in his hey day was a long-standing and persistent contender at Augusta National, the 5ft 9in Texan winning the first of his two green jackets in 1984 and posting nine other top-10 Masters finishes over a 16-year period.
They worked together for only one full season on the US PGA Tour, but in all the other years they were a one-event-a-year partnership, largely because Jackson preferred to be home with his family.
For now, though, its Masters week and its back to work.