They said it… 2010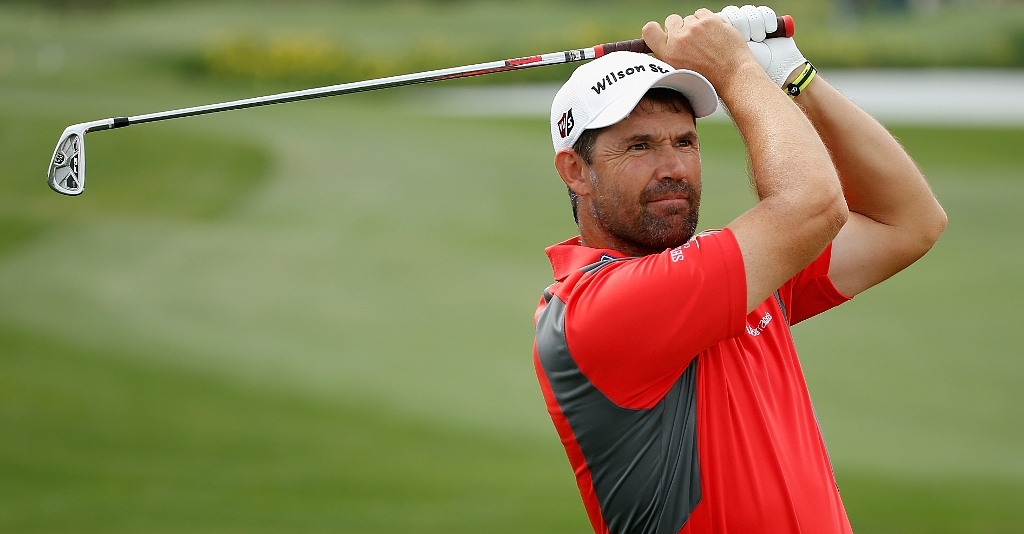 The weekend's big winner Graeme McDowell features strongest in our latest round-up of golfing quotes.
"My mom's in Spain so I hope she's watching. If she is, I love you mom. I'll see you very soon."
Graeme McDowell doesn't forget his mum on Father's Day (20 Jun).
---
"I need to get a beer in my hand or something."
McDowell
again, enjoying the feeling of being a major champion (20 Jun).
---
"Goodness knows when I'm going to sober up. I can't make any promises there."
McDowell
yet again! (20 Jun)
---
"There's a lots of sadness today. A lot of sadness. Yet it's based on a lot of memories and great memories that I've had here, and it very well may be my last time playing Pebble Beach in a championship of this calibre probably. Probably so."
Tom Watson
after he completed what will (probably) be his final round in a US Open (20 Jun).
---
"I don't know who's leaking more oil – the field or British Petroleum."
Johnny Miller
is not afraid of upsetting Americans (or British readers of the Daily Express for that matter) (20 Jun).
---
"First thing is I really love golf. I really, really love golf. It's been ten years as a pro, and you can't imagine how I enjoy my life. It's fantastic to travel and play tournaments, especially here, of course, it's the best ever, here."
Gregory Havret
is in love with life (19 Jun).
---
"It's great. I can't stop smiling. My lips hurt, my cheeks hurt, but it's awesome."
Deutsche Bank Ladies Swiss Open champion
Lee-Anne Pace
gets the winning feeling (20 Jun).
---
"I like this mental coach because it's not, 'yes, tell me, you are bad at this time and the solution is think positive.'"
Jade Schaeffer
on her new mental coach Stephan Mourgues (19 Jun).
---
"It's a lot easier on the Playstation."
Rory McIlroy
after his first practice round at Pebble Beach (15 Jun).
---
"My game is in pretty good shape. I'm playing pretty well. Just came off a victory. I won the rain-shortened 36-hole Tom Watson Challenge in Kansas City."
Tom Watson
was feeling good ahead of the US Open (15 Jun).
---
"How ridiculous is the New York Post? I'm speechless. Bunkc of muppets."
Ian Poulter
tweets in response to the NYP's "USA wins 1-1 – Greatest tie against the British since Bunker Hill" headline and in so doing misses the irony completely (13 Jun).
---
"I'm think I'm very much the forgotten man in English golf."
The ever honest
Justin Rose
assesses where his career had gone prior to victory last week (7 June).
---
"I think that his time has come."
Rose's caddie
Mark Fulcher
on his golfer's win (7 June).
---
"You'll win it one day."
Jack Nicklaus
to Justin Rose at the Open Championship a few years ago, referring, prophetically, to his own Memorial tournament (7 June).
---
"I should have kept myself in better shape, which is still the case. I should have won more tournaments. I should have practiced harder – a lot of should haves. On the other hand, I had a great time. I just had a blast."
Mark Calcavecchia
reflects on the end of his regular PGA Tour career (5 June).
---
"You might win another car."
Martin Wiegele's girlfriend
said this every time he walked to the 8th tee last week, a reference to his hole-in-one there last year in the final round and guess what? He did win another one! The Challenge Tour event itself! (7 June)
---
"I think it is the best final round I have ever played to win a tournament."
Graeme McDowell
after shooting eight birdies in his first eleven holes to win the Wales Open (7 June).
---
"Not at all, not at all, not in one long bit, not at all."
Colin Montgomerie
doesn't think his affair will impact on his captaincy in the Ryder Cup (5 June).
---
"I think people are beginning to realise that he's the best putter in the world."
Phillip Price
on fellow countryman Rhys Davies (3 June).
---
"Someone asked me if I was excited to be going out there to the Champions Tour. I said I would be excited if the hole was bigger. But I think it's the same size out there, so I'm not that excited. I can miss 'em out there same as I can miss 'em out here."
Mark Calcavecchia with a typically downbeat view of his new start (30 May).
---
"And then the playoff was just a bizarre playoff. I'm not sure I've ever experienced anything like that. I turned to my caddie and I said, how many shots have they taken?"
Tom Lehman
was a bit confused when both David Frost and Fred Couples double-bogied the first extra hole in the Senior PGA (30 May).
---
"A couple of things her and there off the course haven't helped."
Sergio Garcia
admits his love life has caused problems on the course (29 May).
---
"I was thinking 'maybe I cannot make it as a professional'."
Maria Hernandez
had doubts … then she won her first professional start on the LET (30 May).
---
"I'm a little bit bummed not to win but I've had a really good year and to come second is another little confidence boost."
Aussie
Kristie Smith
doesn't mince her words (30 May).
---
"I was more relaxed on the six play-off holes today than during the round."
Meaghan Francella
defeated Annika Sorenstam in a play-off and the experience has made her fearless of extra holes (30 May).
---