They said it… 2009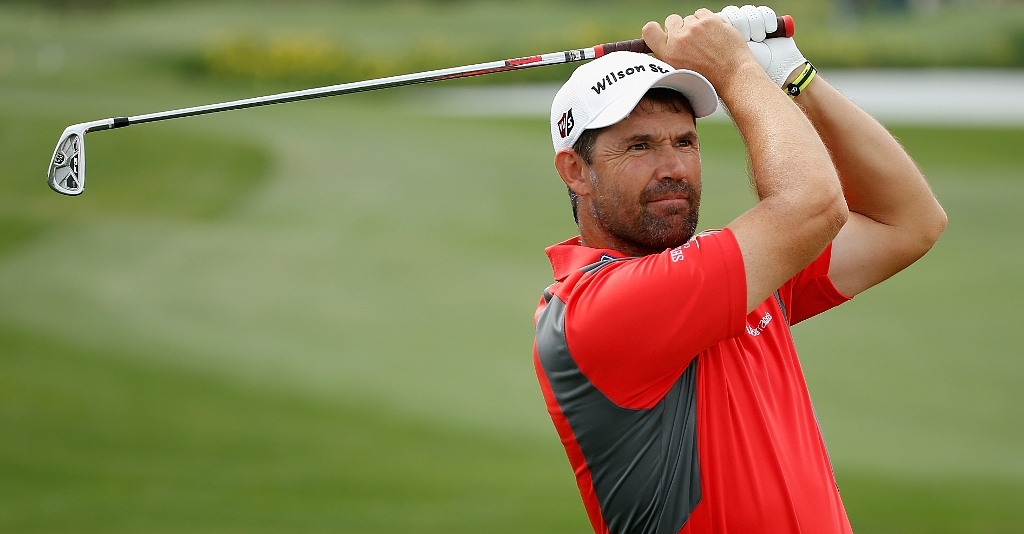 Golf365 picks out the best of the latest quotes from around the world of golf, including this week's headline makers.
Golf365 picks out the best of the latest quotes from around the world of golf, including this week's headline makers.
"We are ending our sponsorship agreement with Tiger Woods and wish him well in the future."
AT&T drops the world's number one player (31 Dec).
---
"Time usually heals all wounds."
Jack Nicklaus
is positive about the long term prospects for Tiger Woods' reputation (18 Dec).
---
"After much soul searching, I have decided to take an indefinite break from golf. I need to focus my attention on being a better husband, father, and person."
Tiger Woods
tries to end the speculation but just starts a whole new train of conjecture (12 Dec).
---
"That's what friends are for. You support them through good and bad."
Tiger Woods' caddie
Steve Williams
sticks by his boss (10 Dec).
---
"Whilst I am a very good friend of his, I don't know what he does off the course."
Tiger Woods' caddie
Steve Williams
still sticks by his boss. Sort of (20 Dec).
---
"Yes, this is the big story of the week – a golfer crashed a car. Yawn."
Jo Brand
, guest presenter of UK television show Have I Got News For You (4 Dec).
---
"Elin is family to us."
Jesper Parnevik
explains why he was so hurt by the stunning news about Tiger Woods (3 Dec).
---
"To be frank, I think there's less of a buzz."
Zach Johnson
on the Tiger-less Chevron World Challenge (4 Dec).
---
"I'm human and I'm not perfect."
Tiger Woods
(2 Dec).
---
"I have someone down in front of my house."
An Isleworth resident
prompts the unravelling of the biggest golf story of the year (27 Nov).
---
"Oh my gosh, I want to cry. I'm so relieved."
Not Tiger Woods waking from a dream but Malaysia's
Shabaan Hussin
who missed the cut in the final event of the Asian Tour season and had to wait all weekend to see if he held onto 65th place in the rankings to keep his card for next year. His luck was in! (6 Dec)
---
"If it wasn't going to be us to win today, I won't begrudge the Italians to win it. They played great today, they deserve it."
A gracious
Rory McIlroy
after finishing second behind the Molinari brothers in the World Cup (29 Nov).
---
"This is my moment."
Lee Westwood
is so excited about winning the Race to Dubai he starts quoting Martine McCutcheon (22 Nov).
---
"20 years of age, millionaire, hits it miles, nice looking girlfriend, drives a Lamborghini. Yeah, it's a hard life isn't it?"
And
Westwood
doesn't feel the need to waste too much sympathy on his friend Rory McIlroy(22 Nov).
---
"The secret was there was no secret."
Lee Westwood
spent the week of the Dubai World Championship talking about a mysterious plan that didn't exist (22 Nov).
---
"This is ridiculous 🙁 can I just withdraw and go home?!? Haha :-)"
Brittany Lincicome
(like the rest of the field) loses patience as, on Sunday afternoon, she still waiting to complete round two of the LPGA Tour Championship (22 Nov).
---
"I went to my wife's farm for a week and I thought, 'I'm not going to shave.' And got back home and said, 'I'm not going to shave.' And the next week, 'No, I'm not going to shave.' The minute she tells me I've got to shave it, I'll probably have to."
Louis Oosthuizen
talks about his new look (20 Nov).
---
"Following the Villegas group are a lot of what I suppose you'd call dolly girl types."
On course commentator
Ken Brown
loses focus (19 Nov).
---
"Everyone goes on about all this fitness but golf is just walking and swinging a club. I don't buy into it at all. If you don't think I can walk 36 holes because I'm 45 I think you're wrong."
Laura Davies
does it her way (14 Nov).
---
"Doug Barron? Look at him. Tell him to take his shirt off and ask anyone, 'Do you think he is on performance enhancing drugs?'"
Rod Pampling
reacts to news of golf's first positive drug test (8 Nov).
---
"It made me realize I'm actually a nobody. I thought I was decent somebody, but this confirms it. In worldwide golf, I'm a nobody."
Pat Perez
goes to China for the HSBC Champions event and is followed by … nobody (8 Nov).
---
"I tried to take a 5-wood, aim left and hit a big cut. But because of the downhill, I kind of stood back on my swing, and I hit the ground first, basically duffed it."
An honest assessment from
Ernie Els
about the shot into water at 18 which cost him victory in the HSBC Champions in Shanghai (8 Nov).
---
"Maybe getting smacked in the head might have snapped something in me."
Ladies European Tour player
Rebecca Coakley
was hit on the head by the driver of an amateur at the driving range in China but then produced the best form of her career (8 Nov).
---
"Most of the words I know (in Thai) are not the good words."
Tiger Woods
is asked if he talked to Thongchai Jaidee in Thai during the first two rounds of the HSBC but owns up to his limitations (6 Nov).
---
"And following this group are the official observers, Mr Ben and Mr Hur."
The
official starter
at the HSBC Champions event in Shanghai is confused when his announcement causes giggles amongst the westerners (4 Nov).
---
"I told them it was closer to a disaster site than a golf course."
Randy Watkins
, tournament director at the Viking Classic, on what he said to PGA Tour officials (1 Nov).
---
"Somebody jumped in my body last week and I guess he's still there."
Champion Tour player
Phil Blackmar
is pleased but surprised to have won his first event on the senior stage – and then maintained his form (1 Nov).
---
"I made it to Korea without too much hassle. Now dinner (5.52am EST) and then sleep. Kind of strange huh?"
Sophie Gustafsson
tweets about the curious business of travelling around the globe to play golf (27 Oct).
---
Anna Rawson: "Interesting to see couples in Korea wearing the same shirt/sweater. Exactly the same shirt! I heard it's very now. Hmmm not my cup of tea."
YE Yang: "Anna – If you've seen a lot of identical shirt couples in the airport, they would be honeymooners, not everyday couples."
LPGA fashion guru
Anna Rawson
and PGA Champion
YE Yang
exchange cultural notes via Twitter (26 Oct).
---
"I'm on the moon."
Sweden's
Michael Jonzon
is excited after winning for the first time in 12 years. If he wins again in the next 12 months he might find himself over the moon (25 Oct).
---
"I'm more nervous now than when I was playing which is kind of weird."
Jamie Lovemark
almost wins the Frys.com Open but finds talking to the press a bit more stressful (25 Oct).
---
"My last meal in Japan. I am very sad about that. I love this country. I will be back soon …"
Paula