The US's Allen leads in Spain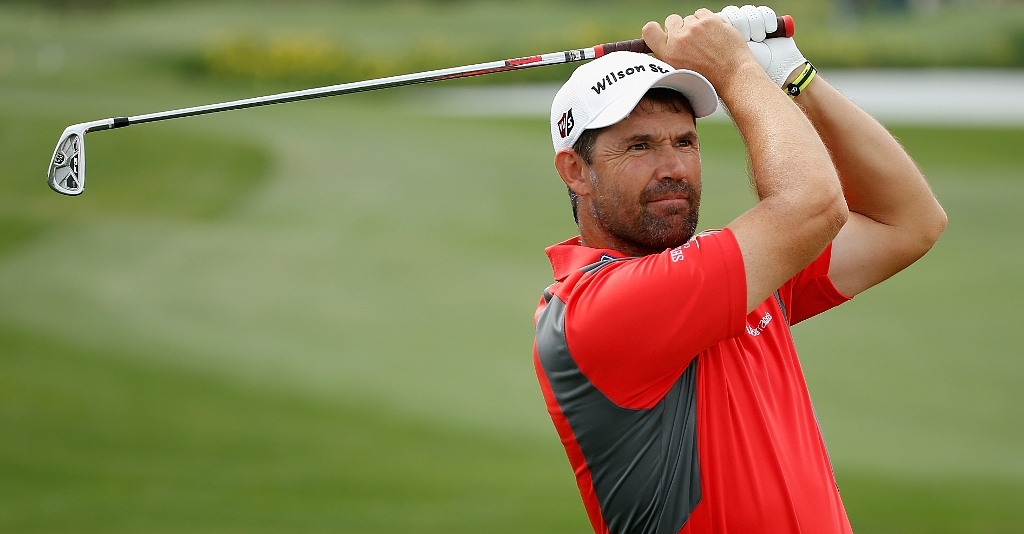 American Beth Allen is on track to win her maiden Ladies European Tour title at the Open de España Femenino in Spain.
American Beth Allen is on track to win her maiden Ladies European Tour title at the Open de España Femenino in Spain.
The 29 year-old Californian finished the third day in the lead after shooting a level par 72 at La Quinta Golf Resort on the Costa del Sol.
She ended her day at seven under par, one stroke clear of England's Melissa Reid (70) Finland's Ursula Wikstrom (70) and South African Lee-Anne Pace (73).
Allen held steady with three birdies against three bogeys on another scorching day in Marbella and was delighted that in her fourth season on the Ladies European Tour, she would finally get to play with one of her best friends, Reid, in the last group on Sunday.
The duo is grouped with Wikstrom who is also in search of her first win.
"I am thrilled, I wasn't expecting this at all; I thought I would have to do a little better than level par to be leading but I am happy with it," said Allen, whose season-best finish was a tie for 18th in Prague last week.
"I didn't play very well at all today, I had two three-putts and just never really got anything going. I made birdie on a couple of par fives coming in and scrounged it up I guess."
There will be a friendly European-US rivalry in the last group on Sunday ahead of next week's Solheim Cup, which pits the best 12 European players against their rivals from the United States.
Allen and a group of friends will help Reid's celebrate her 24th birthday tonight, just prior to making her Cup debut at Killeen Castle in Ireland next week.
Reid will be in pursuit of her third LET title following a second win at the Deloitte Ladies Open in Holland in June.
The English star's card contained an eagle, three birdies, one double and one single bogey and of this she said: "I played all right today I hit a couple of bad shots. I hit an horrendous shot actually on 11: it cost me two shots and then hit a bad putt on 12 that is my three shots gone really. But it was a bit tricky today; the pins were tucked away a little bit and bit more wind, but I have put myself in contention now which is nice.
"The course today has been playing differently to what it has the last few days it was really wet the first day and it dried out a bit yesterday and today it kind of firmed up quite a bit."
Wikstrom also had a colourful scorecard, with an eagle on the 14th and said: "I started really badly so It was a little bit frustrating, but then on the back nine I got some birdies and an eagle and it is not like anyone is going too fast today so that helped me as well."
The Italian duo of Veronica Zorzi and Stefania Croce are currently tied for fifth place on five under par, whilst overnight leader Tania Elósegui from Spain shot a 79 to slip back into a share of seventh alongside Sweden's Carin Koch and Italian Diana Luna.
Thai LET rookie Nontaya Srisawang recorded her second hole in one of the season at the 186-yard 6th hole, but after winning a Skoda for her ace in Slovakia, she found there was no prize for doing it this time.
TOP 10 LEADERBOARD
(par 72)
209 – Beth Allen (USA) 69 68 72
210 – Melissa Reid (ENG) 71 69 70, Ursula Wikstrom (FIN) 72 68 70, Lee-Anne Pace (SA) 68 69 73
211 – Veronica Zorzi (ITA) 71 71 69, Stefania Croce (ITA) 72 68 71
212 – Carin Koch (SWE) 70 73 69, Diana Luna (ITA) 71 70 71, Tania Elosegui (ESP) 68 65 79
213 – Laura Cabanillas (ESP) 72 71 70, Carlota Ciganda (ESP) 76 67 70, Frances Bondad (AUS) 70 72 71, Stacey Keating (AUS) 69 69 75