The Tiger Woods era is over – Donald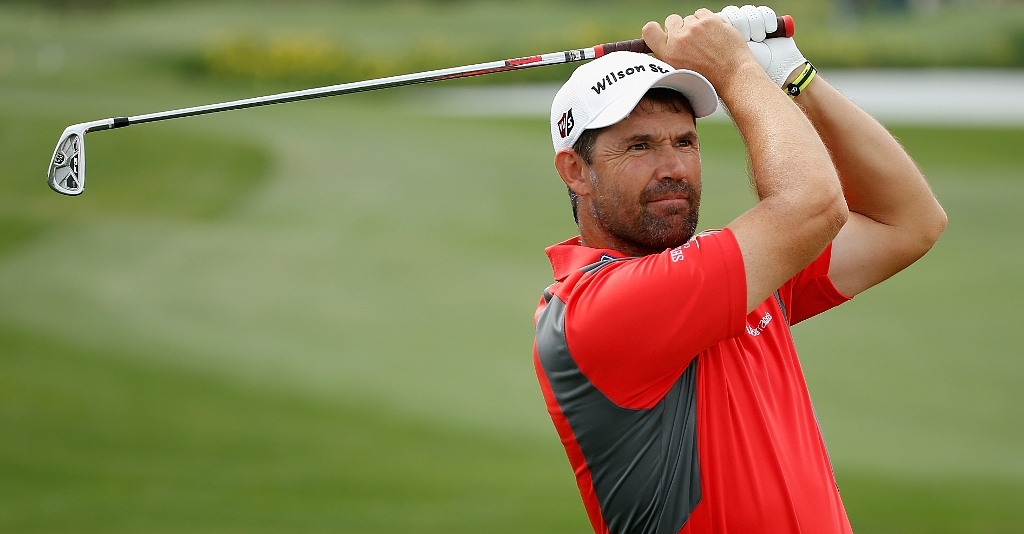 Luke Donald made two startling disclosures this week ahead of his Thursday tee-off at the FedEx Cup's BMW Championship.
Luke Donald, normally one of golf's quiet men, made two starling disclosures this week ahead of his Thursday tee-off at the BMW Championship, the third leg of the four-event FedEx Cup play-off series.
The first was that he believes the Tiger Woods era, when the American golfing maestro bestrode the golfing world like a Colossus, is over – and for good.
The second was that he would quite happily swap his World No 1 crown and his dominant positions on the money lists of the US PGA and European Tours for Rory McIlroy's US Open title.
Donald believes that injury-hit Woods, currently inactive after failing to qualify for the FedEx Cup play-offs and now down to No 46 on the World Ranking list, will never again attain his massive heights of bygone years.
This largely because the once much-loved American superstar's confidence has taken a massive knock since the media storm that erupted when his secret life of extramarital affairs was opened up like a can of worms some two years ago.
He hasn't won anything since – and it has hardly helped that he's had to deal with ongoing knee injuries and what some see as an unfortunate swing change at the same time.
Donald told the Express.co.uk : "When you get that combination of injury plus the scandal that went on, mentally that's quite scarring.
"It's a lot to take, even for someone with one of the strongest minds in golf. It's a confidence thing.
"Even though Tiger's only 35, there are a lot of young guys coming up now – Rory McIlroy and Keegan Bradley and a bunch of others. I tend to think a new era is upon us. The Tiger era is over."
On his preference of owning a major against the World No 1 crown, Donald said in an interview with the PGA Tour.com: "Where I am in my career, I'd like to win a Major championship because that's a big deal these days.
"Since Tiger started chasing Jack Nicklaus's record, majors again are being associated with great players.
"Most people's careers are compared with how many Majors they win. I'd love to win a Major. But having said that, being number one is pretty special too because there have only been 14 or 15 different guys who have been world number ones and there have been a lot more Major winners than that.
"There are different ways to look at it, but ultimately, winning Majors is very important," said Donald, who is giving this week's Vivendi Seve Trophy between Great Britain and Ireland and mainland Europe in Paris in order to maintain his bid to win the FedEx Cup and the $10 million dollars that goes with it.
McIlroy has also opted not to play in Paris, but in his case it's because he wants to take a two-week break before returning to action in the Dunhill Links Championship where he hopes to boost his chase of Donald in the European Tour Race to Dubai.
McIlroy, who has made no secret of his desire to one day become the World No 1, has moved up to third in the latest world rankings following back-to-back third-place finishes in the European Masters and the KLM Dutch Open.
Donald, who has opened up a cushion over his pursuers in the world rankings after picking up three wins on tour this season, has found a constant comparison with Woods as the biggest problem in topping the rankings.
He explained: "The world rankings are statistical. You can't argue against them. It is what it is. Other than Rory, I think I've earned double the points than just about anyone else (this season) because I've been consistent.
"What I got sucked into is that everyone associates (the) number one player in the world with Tiger Woods and what he did.
"As much as I believe there is no limit to what I can achieve, I understand it is unlikely at my age I'm ever going to achieve what Tiger's achieved. I think it is a little unfair (that) they see number one and think number one should win this many majors or this many tournaments when it's just a statistic."