The Tiger saga timeline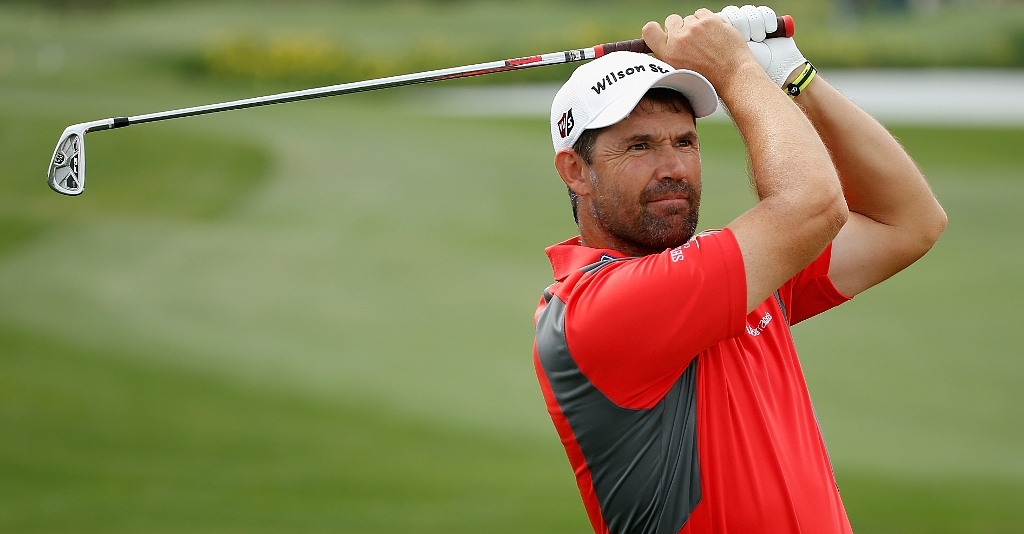 An early morning car crash outside his home led to a public relations meltdown for Tiger Woods. Here is how the drama unfolded.
An early morning car crash outside his home in Florida has led to a public relations meltdown for champion golfer Tiger Woods.
Scratches sustained in the accident may pale into insignificance given the damage to his image caused by a string of tabloid claims, and the knock-on effect it may have on multi-million dollar sponsorship deals.
Here is how the drama unfolded.
November 27
– Reports emerge that Woods has been injured in a car accident near his Florida home after colliding with a fire hydrant and a tree.
– Florida Highway Patrol issue a statement which says no alcohol was involved but that charges may be pending.
– A joint statement from the hospital and Woods' office was released, reading: "Tiger Woods was in a minor car accident outside his home. He was admitted, treated and released in good condition."
– US gossip websites begin speculating that the incident may be connected to reports earlier that week in the National Enquirer alleging an affair with New York nightclub hostess Rachel Uchitel
November 28
– Florida Highway Patrol confirm they have been unable to speak to Woods and his wife, Elin, about the incident saying the pair were "not available to be interviewed by state troopers, as we had previously scheduled".
November 29
– Woods enlists lawyer Mark Nejame to represent him. Nejame later cancels another meeting with Florida Highway Patrol but provides the statutory requirement of driver's licence, registration and proof of insurance.
– Woods releases a statement on his website admitting full blame for the incident. The release continued: "I'm human and I'm not perfect. I will certainly make sure this doesn't happen again. This is a private matter and I want to keep it that way. Although I understand there is curiosity, the many false, unfounded and malicious rumours that are currently circulating about my family and me are irresponsible."
November 30
– Woods confirms he will miss his own tournament, the Chevron World Challenge.
– Florida Highway Patrol issue another statement distancing themselves from reports they were seeking a search warrant but confirm they have yet to speak to the golfer.
December 1
– Woods is issued with a traffic citation for careless driving and a 164 dollar fine. Officials declare the investigation over, confirming no criminal charges would follow.
– Florida Highway Patrol public affairs officer Sergeant Kim Montes responds to speculation by insisting: "There are no claims of domestic violence by any individual. We believe this comment and our crash investigation report will speak for themselves."
December 2
– US Weekly runs an interview with waitress Jaimee Grubbs, who claims she had a two-and-a-half-year affair with the golfer.
– Woods pens a new, emotional statement on his website. Comments include: "I have let my family down and I regret those transgressions with all of my heart. I have not been true to my values and the behaviour my family deserves. I am dealing with my behaviour and personal failings behind closed doors with my family." He goes on to criticise media intrusion, adding: "Personal sins should not require press releases and problems within a family shouldn't have to mean public confessions."
December 3
– Swedish golfer Jesper Parnevik says he owes Elin Nordegren an apology for introducing her to Woods in 2001. "We probably thought he was a better guy than he is," Parnevik says.
– Rachel Uchitel, who previously denied reports she had an affair with Woods, cancels a planned press conference due to "unforeseen circumstances".
December 4 – 11
– A flurry of claims are made by other women alleging to have had a fling with Woods. Among those alleged to have bedded the golfer are a porn star and a pancake house waitress. At least ten women have been linked to Woods in tabloids and US showbiz websites.
December 8
– A woman is rushed to hospital from Woods' home in the early hours of the morning. The patient is later identified as Woods' mother-in-law Barbro Holmberg, who is later released back to Woods' Florida mansion.
– Sports drink firm Gatorade becomes the first company to drop its endorsement of Woods.
December 9
– The growing impact of the allegations on Woods' earning power starts to emerge after adverts featuring Tiger Woods are found to have disappeared from prime-time US television broadcasts.
Nielsen, a New York-based consumer research company, produced a study showing Woods has not appeared in a prime time television commercial in the United States since a November 29 Gillette advert.
– A US politician retracts his bid to get the sportsman recognised with the US's highest civilian honour.
California representative Joe Baca had put forward legislation in March calling for Woods to be recognised with a Congressional Gold Medal for promoting good sportsmanship and breaking down barriers.
But in a statement he says that he would no longer be pursuing the honour on Woods' behalf "in light of recent developments".
December 10
– Rachel Uchitel, the US socialite at the centre of the Tiger Woods affair allegations uses a magazine interview to deny she is a "home-wrecker" or "tramp".
The 34-year-old nightclub hostess told OK! magazine: "In every story you need a villain and a hero. I've been characterised as a villain."
December 11
– Jamie Jungers, one of Tiger Woods' alleged mistresses, says she was left broken-hearted following the end of their relationship.
The 26-year-old, who claims to have conduced an 18-month affair with the championship golfer, tells NBC's Today programme that she got "nothing out of this relationship but a broken heart".
– Woods releases most personal statement yet, saying he is taking an "indefinite break" from golf and apologising for his "infidelity".