The Tiger's back in his natural hunting ground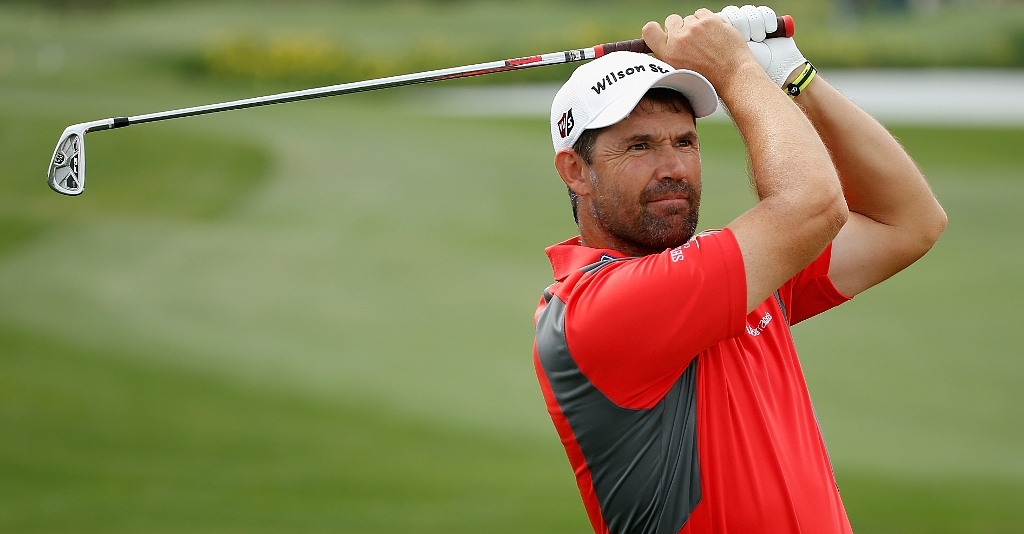 Tiger Woods is aiming for a staggering sixth successive stroke play win in at The Grove this weekend.
Eleven of Europe's Ryder Cup heroes – all bar Paul McGinley – turn their attentions this week to trying to deny Tiger Woods a staggering sixth successive stroke play win this year.
The world number one may have been silenced the last two weeks, first with an opening-day exit to Shaun Micheel at the World Match Play Championship and then by the collective might of Ian Woosnam's team, but now he is back to doing what he does best.
The American Express World Championship at The Grove near Watford sees Woods, winner of the title in San Francisco a year ago, attempting to extend an unbeaten run in stroke play that began all the way back at the Open in July.
And, if that is not enough to frighten the opposition, the 30-year-old American has an astonishing record of nine wins, one second, two fourth, a fifth and a ninth from the 14 World Golf Championships stroke play events he has participated in since their introduction in 1999.
His earnings from them are more than £6million – almost £110,000 for every single round or £1,600 for every single shot.
That is the size of the task facing Darren Clarke, Colin Montgomerie, Order of Merit leaders Paul Casey and David Howell, Sergio Garcia and the other K Club stars these next four days. Nine of Woods' team-mates and the likes of Ernie Els, Vijay Singh and Retief Goosen will also be there.
Lee Westwood, who made it into the 63-strong field only on Monday when he moved up from 51st to 50th in the world, is still recovering from the chest infection he came down with at the weekend.
"If it was a regular tour event I don't think I'd be playing. Darren has given it to me – kissing me all the time," he commented. "He said he had a cold."
Westwood took extra pleasure from his four points out of five because Woosnam had chosen him ahead of Thomas Bjorn for the match.
The Dane was furious about his omission and Westwood added: "It adds to the pressure when people start arguing."
But the pair hugged on the driving range today, with the Worksop golfer joking: "He's probably got 'flu now!"
Woods, who today paid a glowing tribute to Byron Nelson following the 94-year-old's death on Tuesday, admits he is "just looking forward to getting back to the States and seeing the sun".
But his last two games in the Ryder Cup, a foursomes win with Jim Furyk over McGinley and Padraig Harrington and then a singles victory over Robert Karlsson best remembered for his caddie dropping and losing his nine-iron in a lake, have raised his confidence.
"At least I started turning it around, starting hitting the ball better and started putting better, which is nice," he added.
As for this week's new venue, which hosts the first World Championship to be staged in Britain, Woods was reminded by the greens on Mount Juliet in Ireland, where he won the same event with a 25-under-par total in 2002 and did not have a bogey until the final hole.
"Guys were just tearing that place apart," he said. "The greens were absolutely perfect there and they're perfect here. Expect some good scores, but maybe not quite as low as there."
Clarke, who partners Woods in the first two rounds, remains the only European to win a solo World Golf Championship.
The Ulsterman lifted the Accenture match play in 2000 by beating Woods in the final and then the NEC Invitational in 2003 when Woods was fourth.
Montgomerie has yet to win an event in which Woods has been playing – other than the Ryder Cup, of course.
Casey and Howell are separated by just over £100,000 at the top of the European money list – Howell led all year until Casey's World Match Play win – and each have just three events left.
But the money is so huge in all of them that there is time for it all to change yet.