The Sun Devils secret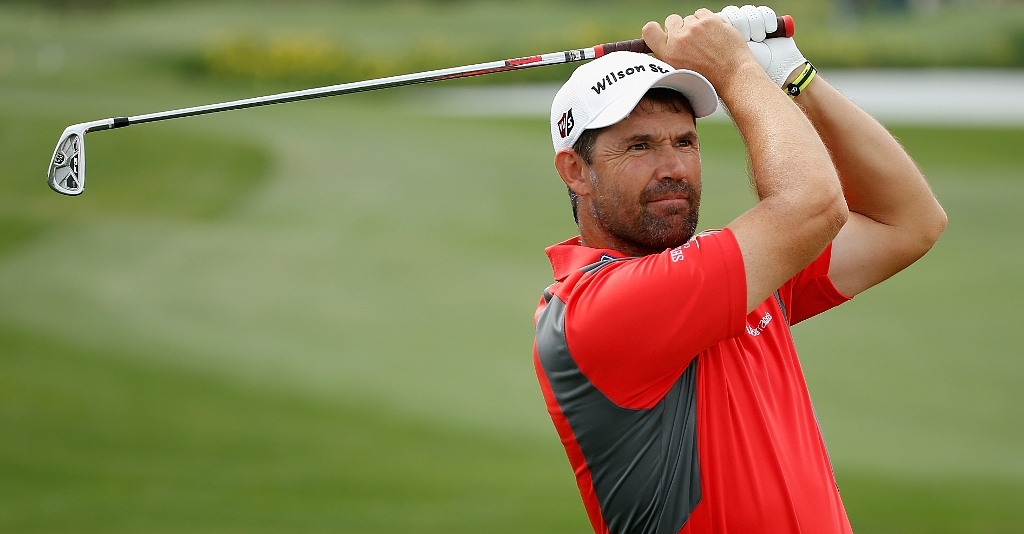 What is it about US college golf, and Arizona State in particular, that breeds success? We spoke to their coach.
The Arizona State University Sun Devils golf team might be one of the best kept secrets in golf – certainly outside the United States.
Over the last 20 years they have produced exciting golfing talent that has gone on to succeed on the main professional golf tours right around the world.
Masters champion Phil Mickelson, Ryder Cuppers Paul Casey and Per-Ulrik Johansson, Major winners like Grace Park and Anna Nordqvist, PGA Tour player Jeff Quinney, European Tour winner Alejandro Canizares plus future stars Aza Munoz and Niklas Lemke have all had their academic and golfing educations completed at ASU.
Over the last 17 years coach Randy Lein has overseen the progress of those golfers and his dedication to his work was recognised 12 months ago when he was inducted into the GCAA Coach's Hall of Fame alongside no less a figure than the great Jack Nicklaus.
"All coaches coach differently," Randy stresses, "and although I have been fortunate to have had success there are a number of very good coaches who use different methods, but with much success too."
We wanted to learn more about US college golf, something very few of us outside the States fully appreciates, and also to get an insight into how and why the Sun Devils, in particular, can so successfully foster so much talent.
And with the PGA Tour visiting Arizona this week for the WM Phoenix Open, it was the perfect time to chat with Randy.
Golf365: Hi Randy, we get the sense that you love your job – the game itself, being around young and ambitious people, helping them improve …
RL: Yes. I'm in my 18th year at ASU and I have never tired of the job. There is a lot more to it than 20-30 years ago with a lot more administrative work. However, the game itself is the same and the challenges of coaching have not changed that much. Watching teenagers mature and grow up, and learning what buttons to push to get them to achieve all they can is still the biggest challenge and the most rewarding aspect.
Golf365: You've probably discovered over the years that college sport in the States is very different to what we are used to in Europe. We find the way it works in your country a little astounding. Does that help you sell it to young European and worldwide players? It must seem extraordinary to them – to be treated as a serious athlete so young.
RL: The game has grown tremendously around the world. A lot of this is due to Tiger Woods and cable TV and the exposure it has provided. I've had players from 15 different countries play for me. Only in the USA can these players continue towards their dream of playing professional golf and, at the same time, earn a quality education. To earn a degree and improve one's golf game over four years is a good thing. Learning what American football and baseball are all about and attending a Saturday football game with 50,000-100,000 screaming fans is something unique. To be able to earn a golf scholarship and potentially get a free education is a nice bonus too. I've found it interesting that some countries are very supportive of having their best amateur players come to the USA to play collegiate golf and then there are some who discourage their players. It seems, that in the last five years, more Federations are seeing the value and now recommending their players attend a university in the States.
Golf365: Ex-Sun Devil Anna Nordqvist has said that attending ASU was one of the best decisions she ever made: "The highly competitive environment and world class courses raised my game to another level." Would you view those as two key components to your success?
RL: Anna was a great Sun Devil. Yes, I would agree that the competitive nature of this country to win pushes foreign athletes harder to succeed. The competitive schedule and the number of exceptional golf courses we have access to is remarkable. There are a number (over 30) PGA Touring professionals who live in the Phoenix area due to the weather and the access to so many golf courses.
Golf365: On the face of it the process of trawling the States for talent seems an immense project – to widen that around the world makes it even more so. How do you take on such a big recruitment task?
RL: Certainly the internet has made things easier as far as getting tournament results from around the world. I have an abundance of information now. Along with my Associate coach we will travel and attend 8-10 tournaments each summer within the States. I have attended the European Boys Championship the last six years. By doing this I have met many of the Federation coaches and established relationships with them. There are more and more coaches from the States travelling abroad now, but far fewer than regularly attend tournaments at home. There are perhaps 15-20 top programmes that have international players.
Golf365: Colin Montgomerie famously fled his first US college (he climbed out of the window!). How do you help so many golfers from around the world integrate when they arrive?
RL: I remember when Colin Montgomerie attended Houston Baptist in Texas. He was certainly one of the very first international players to attend college in America. The players who come are very mature to begin with or they would not have left home. Since I started at ASU I've been fortunate to have had at least one international player every year. In almost every case a first year student would be assisted by a returning foreign athlete who will be able to help him manage the change in culture and "show him the ropes" through his own earlier experiences. Most foreign players are used to travelling and being away from home. They have almost a month break for Christmas and summers at home.
Golf365: What is the structure of a week? What is the split between golf and education?
RL: There are a number of rules that all schools in the country have to abide by athletically. There are restrictions in recruiting, in scholarship aid, in tournaments scheduled, in class days missed and hours a week we can schedule/mandate practice. We have strength and conditioning three early mornings a week. Classes are in the morning Monday through Friday. Some players will take one or two internet classes to "open" up their mornings a little bit or, as an example, be able to take classes just Tuesday and Thursdays. Most of our practice and play is scheduled after lunch. Saturday we may play early in the morning or practice. Sunday is an off day. The evenings during the week the players will study and meet with tutors and take care of school related issues. We feel it is important to emphasize that our players are student-athletes.
Golf365: It seems quite common for golfers to attend college for less than the full four years. Is this accepted as part of the deal?
RL: For men, this is the exception. Collegiate golf for women is not nearly as competitive