The Sarah Stirk interview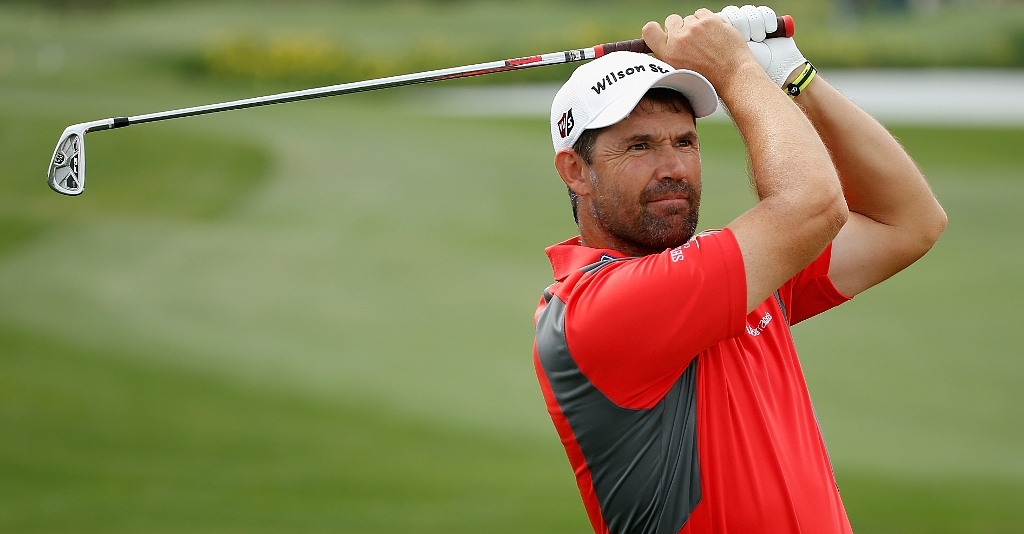 Golf journalist and BBC presenter Sarah Stirk will be a regular on Golf365 in 2010. We tee off our partnership with this exclusive.
Golf journalist and BBC presenter Sarah Stirk will be a regular on Golf365 in 2010. We tee off our partnership with this exclusive interview.
Golf365: Hi Sarah, tell us first about your background in golf. How did you get into the game and was it your first sporting love?
SS: Golf wasn't actually my first sporting love. I grew up playing a lot of tennis and had a scholarship to play in America but that was cut short by a shoulder injury. I had an uncle who lived up at Gleneagles and he got me into golf. I guess to begin with it filled the competitive void left by tennis but now I love the game.
Golf365: What's your current handicap?
SS: I'm off six now, having come down from eight in the last year. It's the lowest I've been.
Golf365: Ever had a hole-in-one?
SS: I haven't actually. I've been close. I have a friend who's an average golfer who's had two .
Golf365: You recently played in the Saadiyat Beach Classic in Abu Dhabi – a pro-am which featured the likes of Rory McIlroy, Darren Clarke, Sam Torrance and some ex-sporting stars. Tell us about that and what you thought of the course.
SS: Yes, that was a great experience. I know Rory well and his team were 27-under for the two days which was amazing. It's an excellent course, with some of the holes right on the beach and I'm a real fan of links golf. The problem is that, like Dubai, much of Abu Dhabi is still a building site as there's so much construction going on. But I love Abu Dhabi, the people are really friendly and it could become a really great golf destination.
Golf365: We're running a poll on Golf365 at the moment, asking readers which of this year's Major venues they would choose if given the chance to play just one. So Augusta, Pebble Beach, St Andrews, Whistling Straits – how do you vote Sarah?
SS: Definitely Augusta. I've played the Old Course at St Andrews and, to be honest, it's not that amazing. What is, is the sense of history you have when you're playing there. Pebble looks stunning but I've heard a lot of pros say they love it for the views but the course itself, especially the inland holes, are pretty ordinary. So, yes, definitely Augusta.
Golf365: Turning to Sarah the presenter, which player have you most enjoyed interviewing? And who was the hardest interview?
SS: Tiger had to be the hardest. I remember interviewing him just after he'd shot a 75 at the Players Championship and you just have to be so careful not to say the wrong thing. It felt like a case of get in your three questions quick before he's moved on. A lot of the Europeans are great to talk to, especially Padraig Harrington. Even the most basic question he likes to ponder and reel off an interesting answer. Phil Mickelson is good to interview although you get the sense he's saying what you want to hear. I think of the Americans Steve Stricker is the nicest.
Golf365: Does the media training young golfers get now rather suck the life out of them and make them too guarded in interview?
SS: It's an interesting question and it might be the case sometimes. I know that Sergio Garcia found that being honest when he was younger came at a cost as the press are quick to jump on anything.
Golf365: What advice about interviewing technique would you give to budding young reporters?
SS: Make sure you're as prepared as possible. Do your homework and learn everything you can about the person and their form. It leaves a really bad impression if you don't know the facts.
Golf365: What is your take on the Tiger Woods issue? Two parts: Did you have any inkling that he was leading what appears to be a double life? And do you think, as Tom Watson and Geoff Ogilvy have said, that Tiger should come clean and apologise away from the game before he makes his return to golf?
SS: There was the odd rumour at Turnberry but nothing substantiated so I was amazed at how the story unravelled. And, yes, I agree that he should do an interview before his next tournament. As Ogilvy said, it's not fair on his fellow golfers if he does it at an event. It would reduce the tournament to a sideshow.
Golf365: What's your take on the grooves issue? Was Phil Mickelson cheating or simply making a point?
SS: Making a point probably. But you can see why some of his fellow pros were so upset. Golf is about dignity and honour and fair play and playing with these old wedges seemed against the spirit of the game.
Golf365: Do you ever like to bet on golf?
SS: I didn't use to but I started having a few bets on the horses and now I like a golf bet. I'm not particularly successful though.
Golf365: Maybe you should follow our tips!
SS: Yes, maybe that's a good idea!! You do quite well don't you!!
Golf365: (tips hat Mickelson style) Aww shucks. Anyway, with all your knowledge we'd fancy you to be a decent tipster. There's a gap in the market for a female golf tipster so let's put you to the test. How about some tips for this week's WGC Accenture?
SS: Okay, you're on! (Sarah goes away for a think and comes back to us). "I think McIlroy is playing so well at the moment, if his back holds up he could go far, he's due a win after all his top 5s! I also quite like the look of Ernie, he's been playing well and of course loves match play. Ishikawa v Sim is a cracking opening match and whoever wins that could go far. I think Sim is a fantastic talent, he did well at the Bob Hope and I expect him to win this year at some point and end up as Rookie of the Year. There's a very good chance of a British winner as well – expect Casey, Fisher and Westwood to do well.
Golf365: The new LET and LPGA Tours get under way shortly? What sort of year do you expect Michelle Wie to have now she's scored her breakthrough win?
SS: I expect Michelle to have a great year. I think she was badly advised early in her career and it just wasn't a good idea for her to try and compete against the men. She lost confidence and there was probably a lot of bitching going on. But now she's well liked, had a great experience at the Solheim Cup and should really kick on.
Golf365: Give us some other names to look out for in the women's game in 2010.
SS: One player I hope can really thrive this year is Mel Reid. Like Andy Murray she's cut down her big entourage and that should be really beneficial. She had some good finishes last year and is very talented.
Golf365: Finally, Sarah, who would be in your dream fourball?
SS: Okay, first of all Tiger. It would be awesome to watch him play close-up. I'd also like Richard Branson in there. I'd love to pick his brains about business. And finally I'd include the Dalai Lama. Golf is a spiritual game so he'd be a perfect choice.
Golf365: Interesting selections! Thanks Sarah.