THE OTHER BATTLE OF ATTRITION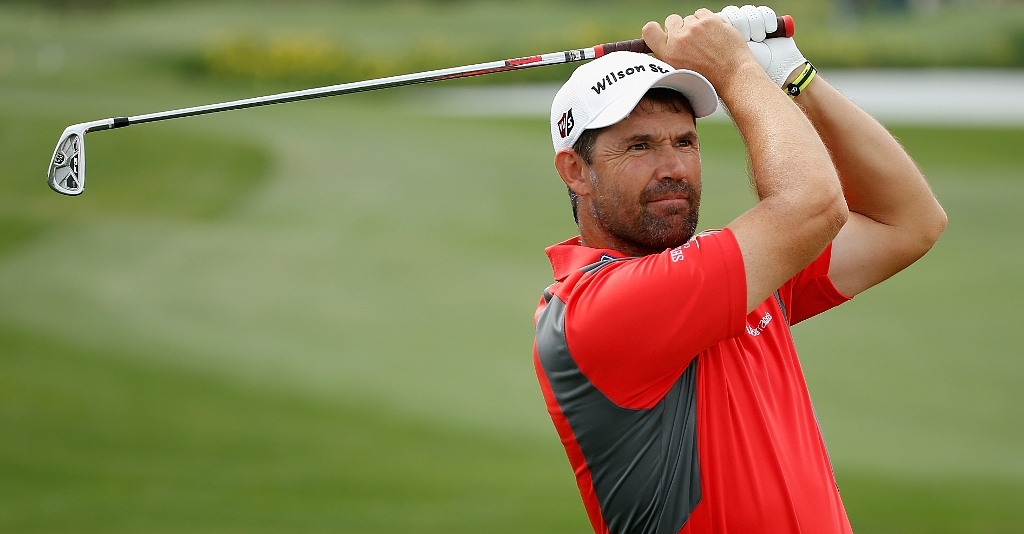 Mark Garrod looks at three players who have been fighting to avoid the European Q-school scramble at the end of the year.
It may not feel like it at the moment, but there are things going on in European golf at the moment that don't involve the Ryder Cup.
Take the English trio of Lee Slattery, Chris Wood and Danny Willett for instance.
The dramas they had in Holland last week had nothing to do with the battle for places in Nick Faldo's team.
Nor will the Ryder Cup have anything to do with how they perform at Gleneagles this week at the Johnnie Walker Championship.
It is all about either keeping a European Tour card or trying to get one.
Slattery is the Southport player who failed to keep his card by a heart-breaking £53 last season – he had to go to the qualifying school to get it back – and with him outside the top 115 on the money list again going in to the KLM Open every shot carried importance.
Imagine his feelings then when he charged into a share of second place with two holes to play on the final day. He had a chance to earn more than twice his previous biggest cheque and with it, secure his immediate future.
Then came a bogey on the 17th and at the last his approach sailed over the green, hit the front rail of the spectator stand and flew another 50 yards into a patch of rough nobody thought would be visited during the entire event.
It resulted in another bogey and 'only' a share of fourth place, but the £65,500 cheque has taken him to 93rd on the order of merit and, with £193,000 for the season, he should be safe.
"It was such an up and down day," said the 30-year-old, desperate to avoid an eighth trip to the Tour school even though he sailed through it in joint second place last November.
"I've been working on my breathing with a psychologist and I got into that, but with so much at stake I can't say it was fun.
"But the feeling you get when you've finished and accomplished something is worth the feeling you have when you're out there fighting for everything."
Wood is the 20-year-old from Bristol whose incredible fifth-place finish at The Open at Birkdale last month was the best by an amateur in any major since Justin Rose was fourth on the same course 10 years ago.
That performance prompted him to turn professional. He led on his very first start in Sweden, but then contracted food poisoning and fell back to 16th place, which was worth 'only' £16,000.
He is allowed seven invitations to try to earn just short of £150,000 and so avoid the qualifying school, but although that was the amount his Open display would have given him he had to start from scratch in the paid ranks.
It was easy to understand his annoyance then when he missed the halfway cut by a shot and picked up nothing in Holland after a two-stroke penalty on the opening day.
Wood checked with a playing partner – Swede Alexander Noren – that he was okay to take relief from standing in a rabbit hole, but although that is a normal rule of golf it does not apply on the European Tour.
He discovered it the hard way when his 75 was changed to a 77 and despite storming back with a second round of 64 his closing bogey cost him a place in the last two rounds.
"It was only my second week on tour and I didn't know how to deal with it," commented Wood.
"After I was told a hole later that it might be a penalty I wasn't there mentally.
"At least I showed my character and what I can do with that 64, but I think I could have been leading if that incident hadn't happened.
"I thought my playing partners would have known."
The different tour rules are contained on a 'conditions of competition and local rules' four-page card available to all players.
Almost at the bottom of the last page it states: "Relief will be denied for interference to stance from a hole, cast or runway made by a burrowing animal, a reptile or a bird."
Willett is the Yorkshireman who was the number one amateur in the world when he decided to turn professional in May.
This week is his seventh and last invite and he still needs over £80,000 – third place at Gleneagles – to be exempt for next season.
In two appearances on the circuit as an amateur earlier in the year the Walker Cup player came 19th and 10th, but since then his finishes are 61st, 13th, missed cut, missed cut, 12th and then last week 58th.
That was no mean effort to make the cut after his week had started with a triple-bogey seven, but £4,000 was not what he was hoping for and the dreaded school now looms with him down in 170th place on the money list.