The new Wentworth could shock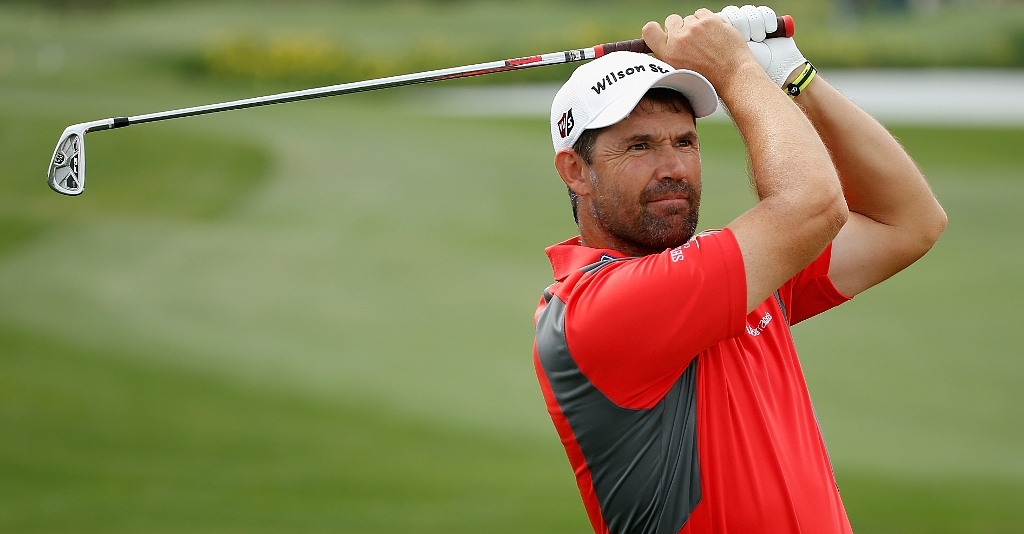 In his column this week Mark Garrod says he believes the latest new-look Wentworth could cause shock-waves.
It is only three years since a new-look Wentworth was unveiled to the world, but it is going to happen again next May – and this version may truly shock.
One of Britain's best-known courses, home of the European Tour's flagship PGA Championship since 1984 and the World Match Play from 1964 until last year, it has just had another £6million spent on it.
Some will argue they are getting less for the money. The par has come down from 72 to 71 with the 12th being shortened 37 yards to make it a long par four rather than a reachable five.
The much-criticised greens have been dug up and relaid, but what could well be the biggest talking point is the 18th.
A brook now runs down the right-hand side of the fairway to just short of the green and then goes in front of the green and around the left side of it.
Attempting the green in two will now be a lot more hazardous than it used to be.
Even before a competitive shot has been struck on the lay-out, Wentworth managing director Julian Small has conceded: "Some conservatives may say we have strayed too far from the ethos of Harry Colt's 1920s masterpiece.
"But I feel sure that Colt, who was a really visionary architect, would have been keen to do something like this if all this modern machinery and technical expertise had been available in his day."
Ernie Els, the record seven-time winner of the Match Play and a Wentworth resident during his time in England, was brought in for the initial toughening-up and his design team have been overseeing the latest work.
"This is all about refining, improving and modernising a Colt classic," he commented.
"Our objective is to make the West Course Europe's answer to Augusta National and I think we are well on our way to achieving our goal."
The most distinctive feature at Augusta is, of course, the greens – but nobody has stayed away because they did not like them.
Padraig Harrington, Ian Poulter and Retief Goosen have all been vocal in what they thought about Wentworth's surfaces.
Harrington and Poulter have not played the last two championships, but Ryder Cup captain Colin Montgomerie wants to see them – and all leading Tour players – there next year.
Els was certain in his mind that the old West Course had to be altered.
"The game faces some tough decisions," he said. "Equipment has got better, the ball is going further and the players are fitter and stronger.
"Part of my focus was to reward the accurate hitter, especially off the tee, with extensive bunkering. Hopefully, Harry Colt is up there somewhere and looking down on us with a nod of approval."
Since his first intervention all 92 bunkers have been either moved, lifted or deepened, while new swales and hollows have been moulded around the greens.
Another significant alteration comes at the eighth, where the pond to the left has been doubled in size and brought in front of the green.
It might even become driveable during the BMW PGA Championship with a new tee tempting players to try a 280-300 yards carry.
But the greens will be the most anticipated aspect, with course superintendent Chris Kennedy saying: "We are crossing our fingers for a mild winter with average rainfall and then a warm spring to encourage the grass to grow.
"The modern green construction and the type of grass we have laid will mean a much more consistent putting surface, but it will need much more intensive cultivation."
Gary Player paid a visit last month and, according to Small, was "incredibly impressed".
*********************************************
So Tiger Woods and Steve Stricker looks like one pairing sorted out for Corey Pavin.
After four wins out of four together at the Presidents Cup it seems a no-brainer for Ryder Cup captain Pavin at Celtic Manor next October.
Tom Lehman thought the same, though, about Woods and Jim Furyk at The K Club in 2006. The two Americans were unbeaten at the previous year's Presidents Cup, but in Ireland they ended up with two wins and two losses – and Woods' opening drive into the lake was just the lift Europe wanted.
Since making his debut at Valderrama in 1997, Woods has played 20 foursomes and fourballs and has had 11 different partners, six of whom only played one game with him.
His overall record is seven wins, one half and 12 losses and most memorable of all, of course, was the day in Detroit five years ago that Hal Sutton put him out twice with Phil Mickelson.
It might have been Sutton's idea of a dream team, but the two great rivals – and not great friends – lost first to Colin Montgomerie and Padraig Harrington, then to Lee Westwood and Darren Clarke.
Now he is in charge, Montgomerie's research will remind him that Westwood has beaten Woods five out of six times they have played and Sergio Garcia has a 3-1 record against him.