The Nationwide battle hots up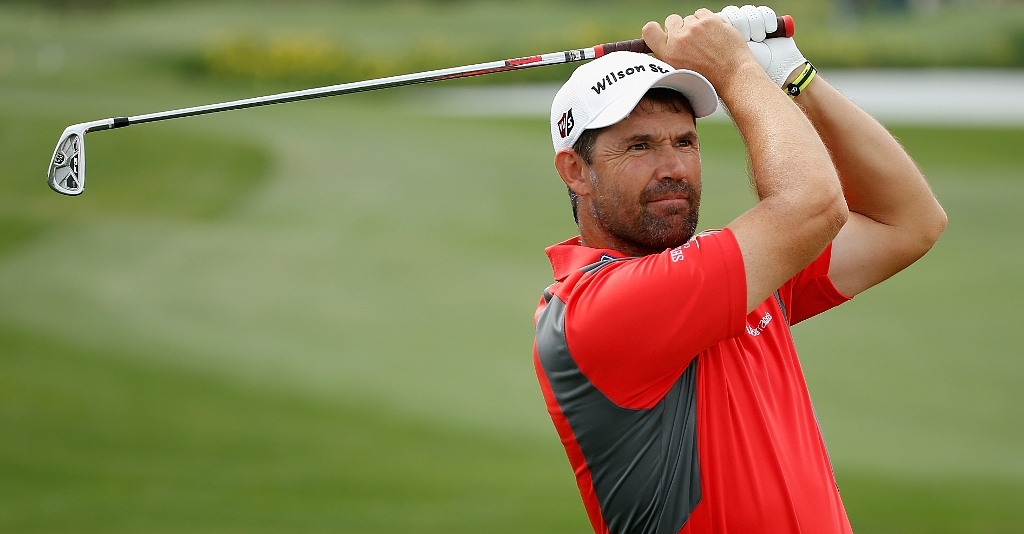 The Nationwide Tour Championship has developed into a battle between Matt Every and Michael Sim.
The season-closing Nationwide Tour Championship has developed into a battle between former University of Florida All-America college star Matt Every and Tour money leader Michael Sim.
Both posted 67s in Saturday's third round at Daniel Island in Charleston, but Every with a 16-under 200, leads the Australian Sim by just one shot thanks to his stunning second round 63 which eclipsed Sim's sizzling, course-record first-round 64 by a shot.
Third-placed Steve Wheatcroft is three shots off the pace after shooting a best-of-the-day 65 and Cameron Percy (70) is four back in fourth place.
Every hasn't had the kind of year that rising star Sim has, but victory in this $1M event, and the $180,000 first-place check could make the world of a difference.
"It would cover up a lot," said Every, who started the week at No. 49 on the money list and well outside the qualifying bubble for next year's PGA Tour.
"If I win here it might get me to around 10th on the money list," he said aware that he needs a top 25 finish to the season to make it into the big time next year.
"I don't think there are 10 guys out here better than me, but there are definitely 10 guys that have played better than me this year."
History tells us that third-round leader in the Nationwide Tour's season ending Tour Championship has gone on to win 14 times out of 16, only two players, Craig Kanada (6th/2006) and David Duval (2nd/1993) being able to break that hoodoo..
And this will be good news for the 25-year-old Every started the third round with a one-stroke lead and birdied four of his first five holes to quickly surge four strokes clear.
He was still three shots in front of a faultless Sim, already a three-time winner this year, when he hit an off-line tee shot on the par-4, 16th that set-off a double-bogey and dropped him into a tie with Sim, who at virtually the same moment was birdying the hole ahead.
Every wasn't finished, though. A birdie at the last helped him match Sim's 67 and keep his one shot lead.
He wasn't happy with a round in which he found only nine of 14 fairways, but said: "I feel like I got my bad round out of the way today."
Sim, who opened with a course record 64 on Thursday, was, in contrast, much happier with his third round
"I played much better than yesterday after working hard on the driving range last night," said Sim, who is all but assured of finishing No. 1 on the season money list.
"I played great for the first 12 holes, I gave myself a lot of chances. The only long putt I made was on No. 17, so I feel great about today's round."
ALL THE THIRD ROUND SCORES
(Par: 72)
200 Matt Every 70 63 67
201 Michael Sim 64 70 67
203 Steve Wheatcroft 69 69 65
204 Cameron Percy 69 65 70
205 Josh Teater 69 67 69, Esteban Toledo 71 67 67
206 Jerod Turner 72 64 70
207 Fabian Gomez 70 65 72
208 Chad Collins 69 69 70, Mathias Gronberg 69 69 70
209 Chris Baryla 69 70 70, Won Joon Lee 70 67 72
210 Henrik Bjornstad 70 71 69, Justin Bolli 67 71 72, David Branshaw 70 71 69, Justin Hicks 71 71 68, Brian Smock 72 70 68
211 Craig Bowden 71 70 70, Tom Gillis 75 66 70
212 Blake Adams 69 73 70, Adam Bland 68 73 71, J.J. Killeen 72 71 69, Alistair Presnell 70 69 73, Alex Prugh 74 68 70, Dustin Risdon 70 72 70, Brian Stuard 76 67 69, Roger Tambellini 73 67 72, Chris Tidland 71 72 69, Vance Veazey 71 68 73
213 Gavin Coles 73 70 70, Bob May 73 71 69
214 Bradley Iles 70 70 74, Derek Lamely 69 73 72, Martin Piller 71 72 71
215 Craig Barlow 70 75 70, Gary Christian 75 70 70, Jeff Gallagher 73 69 73, Scott Gardiner 70 75 70, Skip Kendall 72 72 71, Troy Merritt 72 68 75, Fran Quinn 73 67 75
216 Garth Mulroy 76 69 71, Patrick Sheehan 69 71 76
217 Jonas Blixt 70 69 78, D.J. Brigman 68 73 76, Jeff Gove 74 73 70, Jon Mills 73 74 70, Kyle Reifers 74 71 72
218 John Kimbell 73 69 76, David McKenzie 74 74 70, Dave Schultz 74 73 71
219 Kevin Johnson 74 74 71
220 Andrew Buckle 67 76 77
222 Bubba Dickerson 72 74 76
223 Garrett Osborn 71 74 78
228 Steve Alker 75 74 79
229 Jason Enloe 76 73 80
DSQ: 221 Rich Barcelo 77 69 75