The men in line for Monty's dozen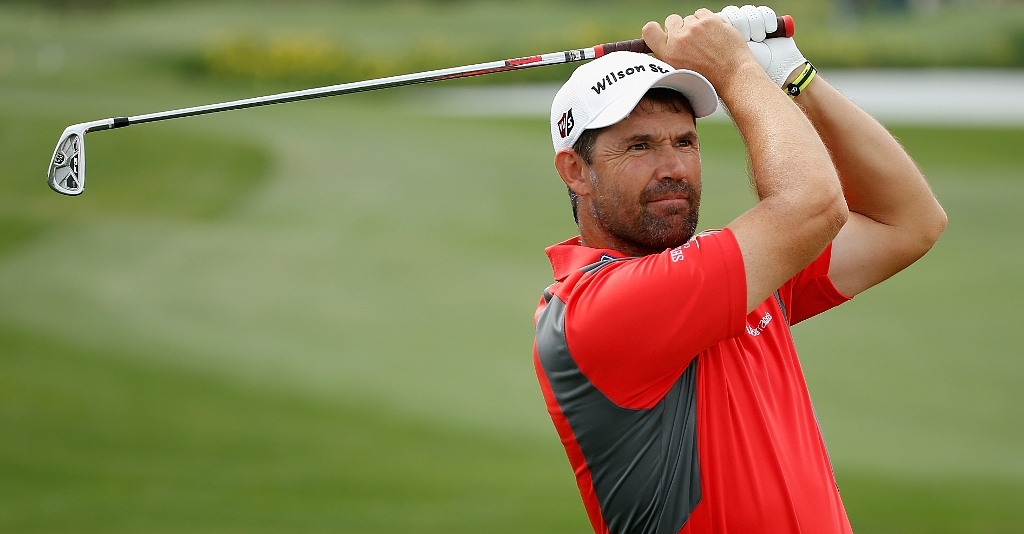 Mark Garrod looks at the men he thinks might make up Colin Montgomerie's European Ryder Cup team at Celtic Manor in 2010.
So now we know that Colin Montgomerie will be the captain. But who will be playing under him at Celtic Manor next year?
Twenty months before the Americans defend the Ryder Cup here is a prediction, with some tips that might help win back the trophy:
PADRAIG HARRINGTON (Ire). 37. Three majors now, how many by October 2010? Montgomerie won't care as long as the Dubliner does better than he has in the last two matches: nine games and not a single win. Caps 5. Played 21 Won 7 Halved 3 Lost 11.
Message to Monty: He's your star, so make him your on-course leader.
SERGIO GARCIA (Spa). 29. Up to world number two and given his age could well end up as the Ryder Cup's leading scorer. Has never lost in foursomes, yet Nick Faldo rested him in Louisville. Caps 5. P24 W14 H4 L6.
Message to Monty: Don't have him sitting in a buggy, even if he says he's tired.
ROBERT KARLSSON (Swe). 39. Europe's leading money-winner last year, member of last two teams and played like a world-beater at times last September. At long last starting to belief he can win anywhere. Caps 2. P7 W1 H4 L2.
Message to Monty: Keep reminding him how good he is.
HENRIK STENSON (Swe). 32. 2007 World Match Play winner and third and fourth in the last two majors. His time may be coming and it would surprise nobody because he definitely has the game. Caps 2. P7 W2 H2 L3.
Message to Monty: He's the one who suggested you as captain, now get the most out of him.
LEE WESTWOOD (Eng). 35. Equalled Arnold Palmer's unbeaten Ryder Cup run, then was benched by Faldo and lost his next two games. Has beaten Tiger Woods five out of six times. Caps 6. P29 W14 H5 L10.
Message to Monty: Woods will be back, so Westwood's your man.
LUKE DONALD (Eng). 31. 100% record in four foursomes with Garcia and was badly missed at Valhalla after undergoing wrist surgery. Back playing after six months out and even if he needs a wild card it will be worth giving him one. Caps 2. P7 W5 H1 L1.
Message to Monty: Donald and Garcia. Write it down as a pairing now.
PAUL CASEY (Eng). 31. Has just ended two years without a victory and Montgomerie will be hoping it is a launchpad for greater things. Casey has always had the potential – he and Donald won four points out of four at the 1999 Walker Cup. Caps 3. P9 W3 H4 L2.
Message to Monty: Keep showing him his hole-in-one at The K Club.
IAN POULTER (Eng). 33. Controversial pick by Faldo, but boy did he respond – four points out of five to be the top scorer on either side. Justin Rose said his friend played best when he had a point to prove and how right he was. Caps 2. P7 W5 L2.
Message to Monty: Forget your past clashes with him. He can play.
MARTIN KAYMER (Ger). 24. 2007 Rookie of the Year who won twice last season and came so close to making the team that Faldo invited him to America for the experience. He lapped it up and is earning rave reviews. Uncapped.
Message to Monty: Get to know him.
JUSTIN ROSE (Eng). 28. Had to work hard to get into the 2008 side, but then rose to the challenge with three wins out of four. He will be disappointed if he hasn't at least challenged for a major by the time of the next match. Caps 1. P4 W3 L1.
Message to Monty: Rose and Poulter. Write it down now.
RORY MCILROY. 19. Boy wonder whom many thought capable of becoming the event's youngest-ever player last year. Did not make it, but he has into April's Masters and the sky seems the limit. Uncapped.
Message to Monty: Put him under Westwood's wing.
ROSS FISHER (Eng). 28. The way he won the European Open last July was simply stunning and with his length he just has to find more consistency to be one of Europe's leading lights. Uncapped.
Message to Monty: Tell him how much Celtic Manor is like The London Club.