The latest Q&A with Tiger Woods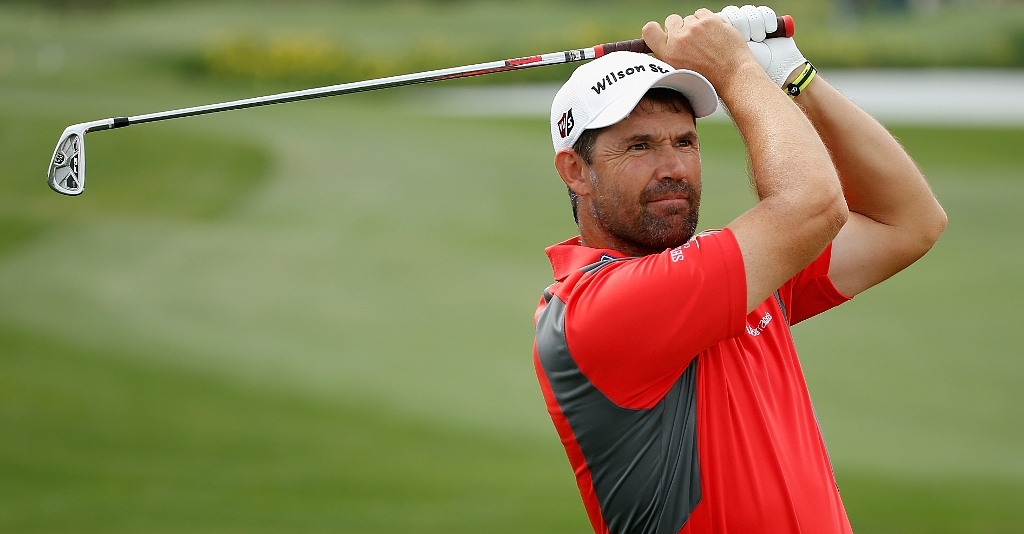 Bookie favourite Tiger Woods spoke to the press on Wednesday before the start of the WGC-CA Championship. Here is the Q&A
LAURA NEAL: Tiger, thanks for joining us. Before we get to the incredible record at this event and at this golf course, maybe some fun stuff. You had an unusual large, extra-large gallery following you today. You had a special guest; you want to tell us who was out there with you?
Tiger Woods: Yeah, Roger (Federer) came out and watched the back nine. We had dinner last night on the boat. He's obviously playing this week — actually, he starts on Saturday. But it's great to have him out here. I think he's a wonderful supporter of golf, and I think it's pretty neat when you have probably the most dominant athlete on the planet out there in your gallery.
LAURA NEAL: Plan to return the favor this weekend?
Tiger Woods: I'll be there. I'll definitely be there.
Q: Does he play golf?
Tiger Woods: He plays, yeah. He played for a number of years and then got a rib injury for a while and he thought it was caused by golf, so he quit playing golf for a little bit and that's when his tennis took off. But he's playing a little bit more now, starting to get into it again and absolutely loves it. His mom is a hell of a player, she shoots in the 70s all the time so it's in the family.
Q: You said he's probably the most dominant athlete on the planet, are you saying that because of the back nine at Bay Hill on Sunday?
Tiger Woods: Even if I won that tournament, doesn't matter. What he's done over the last three years — last week he lost, but other than that, he's lost five or six matches for three years; that's pretty good.
Q: Can you walk through the last two hours Sunday? It looked like the 8th hole, you see the leaderboard, you roll in a bomb from the back of the green and you're off and running, or so it looked.
Tiger Woods: On 11, really hurt quite a bit. I just missed the fairway by about a foot and I had a lie in which I thought I could get the ball to the bunker, and decided to lay up instead, laid up in the rough. Wedged it up there, and promptly 3-putted. I thought I could get it back on the next two holes, and I was just off the green in two on 12, I'm making par there. I had a sand wedge in my hand on the next hole, missed the green and I'm making par there. Never got back in the tournament, and I actually started going the other way at the end.
Q: Was anything going on with your swing on the back nine? Was this something you've been able to correct since then?
Tiger Woods: Yeah, I've definitely fixed it, but you know, it was just frustrating, because I've made some uncharacteristic mistakes with my club selection on some of the holes. Some of the shots I hit off the tees, iron shots into the greens, placing the golf ball.
When I look back, yeah, you look back at the finish, and I hit bad shots. But all throughout the entire tournament, I kept making silly mistakes, mistakes I don't normally make.
Q: One more Federer question. The argument people make about whether it's tougher to win a golf tournament versus a tennis tournament, it sounds like you don't — that tennis is harder to you?
Tiger Woods: Well, tennis is in the sense that if you're physically dominant, you can dominate somebody. In our sport, you can't physically dictate what somebody else is going to do. You can't all of a sudden hit a drive out there past him and say, okay, I win the hole. That doesn't happen.
So a person who actually is more physically gifted and physically dominant can actually just overpower somebody, and that just does not happen in our sport. So it's a little bit more difficult in that sense, golf-wise. But what he's done, you know, over the last three years, no one's ever done.
Q: One more question, I hope you don't mind, about Sunday. When you shoot that kind of score that we are not used to seeing, how much does that stay with you, and is it easier to do that than to miss a win by a shot or two when it kind of gets away at the end?
Tiger Woods: Well, you have to analyze it objectively. Yeah, you say, okay, I had three bad holes right in a row at the very end. But the other 69 holes, I made some mistakes along the way that I need to rectify.
So you have to look at each tournament objectively. You can't look at it just one hole, one shot, because I made too many mistakes throughout the entire tournament that going into Sunday, I probably should have been right next to the lead, if not leading, if I didn't make those silly mistakes.
Q: When you were with Roger, do you guys have discussions about your individual sports and dominance, the aspect of dominance?
Tiger Woods: No. It's more — if we do talk about our sports, it's more in the sense, how we prepare, what he does, all of his training that he does off the court, you know, and what I do off the course to get ready. Just a number of wind sprints and miles we both log and our lifting schedules, how long and what type of lifting do we do. It's obviously very sport-driven, but also very similar at the same time.
Q: From the fan/paparazzi side of things, who has it worse?
Tiger Woods: I might have a slight — I don't know if you would call it an advantage or disadvantage. (Laughter)
Q: How so? What do you see in the limited times you've seen him play?
Tiger Woods: Well, I think it's just more of walking down the street. I think — in this country, certainly. But globally, I don't know, but I know certainly in this country that I'm probably a little bit more recognized than he is.