The Inside Track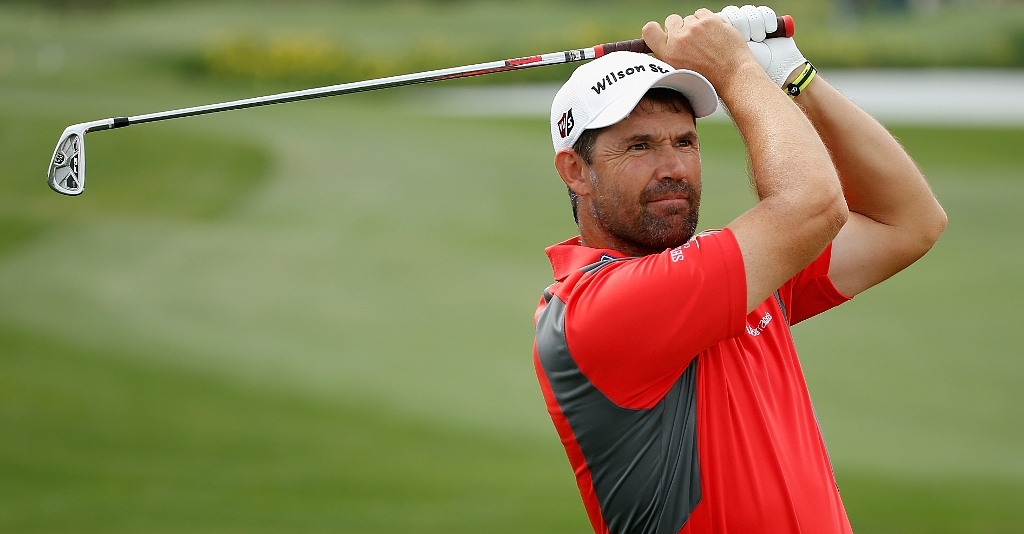 Our man at the course in Australia, Harry Emanuel, brings you his on-site preview of the JBWere Masters.
Course: Victoria Golf Club
Location: Cheltenham, Melbourne, Australia
Since: 1979
Yardage: 6,278 metres
Par: 71
Course Record: Jonathon Wade 63
Field: 120
Cut: After 36 holes Top 70 plus ties
Tee Off: 19.45 Wednesday BST
Overview
The JBWere Masters was first played at Huntingdale Golf Club from 1979-2008. Since 2008 the host venue has rotated annually and this year's renewal takes place at Victoria Golf Club which was home to the 1961, 1981 and 2002 Australian Open.
The JBWere Masters has once again attracted a decent field including current World Number Two Tiger Woods, local boys Geoff Ogilvy and Robert Allenby, Colombian star Camilo Villegas and Spain's Sergio Garcia.
The Masters is the first of three big events in Australia with the Australian Open and PGA Championships to follow at the beginning of December.
Last Time Out
At Kingston Heath golf club in 2009 Tiger Woods became the sixth non-domestic winner of the Masters and secured his first win on Australian soil.
Tiger opened with a six under par 66 and a share of the first round lead with James Nitties and Branden Grace. At the halfway stage Tiger had taken the outright lead at 10 under par.
However a third round level par 72 left Tiger in a tie for the lead with Greg Chalmers with a host of players just behind. Tiger's final round 68 was enough to see him claim the golden jacket with a 14 under par score.
Course
The Victoria Golf Club is a par 72 course that plays 6,297 metres from the Championship Tees. For this year's tournament the short par five eighth has been turned into a par 443 metre par four and the course will play to par 71.
Despite being relatively short by modern standards the Victoria Club is not a course that can be overpowered. Cleverly designed fairway bunkers and tree lined fairways will punish any errant shots and the greens which are some of the most severely sloped in the Melbourne area demand accurate iron play and a solid putting nerve.
The course is playing fast and firm. The ball is rolling out a long distance on the fairways and taking a hard first bounce on the greens.
Fairways
The tree-lined fairways are fair in width but the rough will create awkward flier lies. Accuracy off the tee is important to avoid the deep fairways bunkers and create right angles into the tough greens.
Strategy off the tee will depend on distance, accuracy, confidence and the weather conditions as each hole can play differently from day to day but in many places the big hitters will often use an iron for placement.
The fairways are very firm and fast so players will see the ball roll out up to 60 metres in places.
Greens
The Bentgrass greens slope severely from back to front. The greens are open fronted, slightly raised and protected by deep bunkers and run off areas.
The greens have an extra cover of grass this year as the organisers are keen to avoid the debacle of 2002 when the greens dried out and the first round was stopped and eventually cancelled.
The key to scoring well at Victoria is to keep the ball below the hole as downhill putts on fast greens are very difficult to stop near the hole. The greens are expected to run at 10.5-11 on the stimpmeter.
They said
"It's a subtle course. There's nothing obvious about any hole. There are times when you can hit driver or iron on a hole … it helps if you can move it both ways. You need a complete game… you can't be missing any part of your game." – Geoff Ogilvy
"It's a solid course. It's not very long but you have to drive it well. It can play quite differently from one day to another. Your whole game has to be on. You have to hit good drives, hit good shots into the greens and hole some good putts." – Sergio Garcia
"Like most Melbourne courses you have to be very precise off the tee but more so here you have to be very precise with iron shots into the greens because the greens are very severe. Both the times I won round here I didn't use my driver a lot as it's more about position off the tee so you can position yourself for your second shot." – Stephen Leaney
Horses for Courses
Stephen Leaney won the Victoria Open in 1995 and 1997 with scores of 4 and 8 under par and is the only course winner in the field.
Robert Allenby always performs well in Australia and won the Grand Slam in 2005. He has a decent record at Victoria finishing in the top eight five consecutive times and holds two Masters titles.
Key Holes
The course finishes with two reachable par fives similar to Wentworth Golf Course in England.
During the 2002 Australian Open there was a gentle southerly breeze and players were left with as little as nine iron for their second shot and eagles were common place at the short par five 18th.
With a real opportunity for players to make two eagles at the end of the round it should make for a very entertaining finish on Sunday.
Weather
Perfect golfing conditions of clear skies and light southerly winds are predicted for the first two days of the tournament.
Rain and thunderstorms are forecast for weekend and if the strong northerly winds arrive on Sunday the final round will be a stiff test.
Conclusion
Victoria Golf Club is a test of strategy and ball striking with a focus on precision rather than power. There is no key skill that stands out and only the player in control of all aspects of his game will win.
Given perfect weather conditions one can expect some very low scores but if the northerly wind blows and starts to bake out the greens Victoria Golf Club will certainly show some teeth.