THE INSCRUTABLE ICEMAN HAS A HEART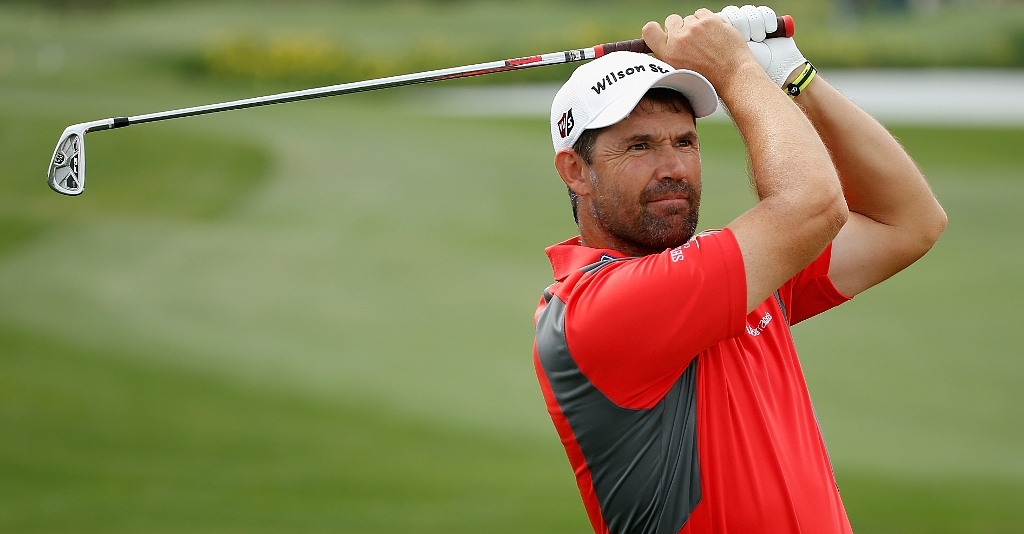 If you exclude Lorena Ochoa's heroics at the LPGA's Safeway Classic where the Mexican star picked up her third straight title with a resounding five-shot victory, the weekend just ended saw some pretty close and dramatic finishes.
And none more so than in The Netherlands' where England's Ross Fisher had to undergo a double dose of agony and ecstasy before he could claim his first European Tour title at the KLM Open.
It was bad enough that he had to produce a desperate, last-gasp birdie to win after losing a four-stroke lead coming down the final stretch.
But it was worse when he was called over and told he might have to be disqualified for a rules infringement.
In the end, after an on site invstigation, it all turned out well for him though, when it was ruled that the he hadn't improved his lie when he had tried to pick up what he thought was a dead branch only to find it was still a live part of a plant.
Over at The Barclays, which this year served as the first leg of the four-legged FedEx Cup play-off series, things were just as tight and tense.
Perhaps even more so because of the huge amount of money at stake over there.
In any event, after some roller-coasting by most of the front runners, Steve Striker held on to come though with his first victory in six years and his first win on home soil in the US in 11 years.
This kind of action had the respective galleries at the two events screaming their lungs out. It also made for some really absorbing TV viewing and could only have done the game of golf a great deal of good.
To my mind one of the most warming moments, though, was after Stricker had sunk the winning putt and was joyfully hurrying around the green hugging everyone on it, his haste, I suspect, driven by the knowledge that a flood of tears was on the way and that he should get the formalities over before they came.
During these moments the beaten and surely disappointed Choi, normally the inscrutable iceman personified, watched Stricker's antics with a gleam in his eye and a smile that was broader than the Mississippi.
To me it said: 'I'm so glad for you that you have won again after such a long time. I've already won twice this year, so losing isn't such a big deal for me.'
After that wonderful moment of compassion, I think I'll always have a soft spot for the muscular Korean, who, I had believed until now, had a heart of stone and should have become a Ninja rather than a gentleman golfer.
Cheers
Neville Leck