The Icelander cometh?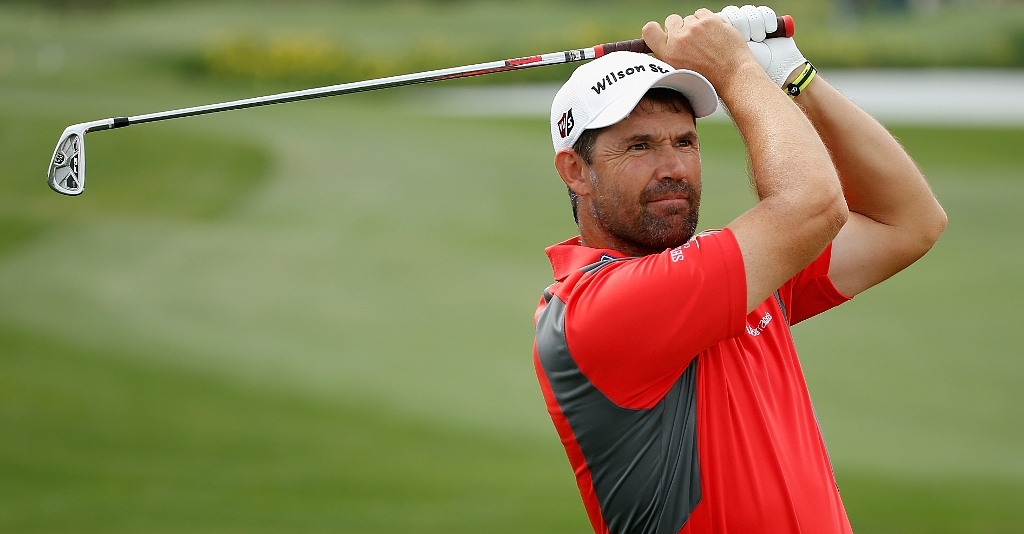 Olafur Loftsson made golfing history on day one of the US PGA Tour's Wyndham Championship – and with some aplomb.
Olafur Loftsson made golfing history on day one of the US PGA Tour's Wyndham Championship – and with some aplomb.
Loftsson is the first-ever Icelandic player to tee it up in a PGA Tour event and in the circumstances he showed that he carries some ice in his veins when he sailed smoothly through the rare experience with a two-under 68 that left him just five shots behind the American pace-setters, Jeff Quinney and Tommy Gainey, who each opened with a 7-under 63.
Loftsson, playing in the Wyndham on a sponsors exemption after winning a local amateur event, started with a nervous double bogey at his opening hole, but quickly warmed to his task and four birdies with no more dropped shots saw him go through to the opening two-under 68 that has kept him in contention.
He said: "After the first hole, even though I made a double bogey, I felt a little bit relaxed, now I can start playing some golf and now I can do my thing.
"And I think after that, after I made par on 11 and made birdies on 13 and 14 my confidence was very high and I felt very comfortable out there all day."
Loftsson was introduced to the game by his parents in native Iceland but says he soon realised that the climate there was against him achieving his goals.
"Golf in Iceland is a little bit different than from here.
"We have about 60 to 70 golf courses, a lot of them links style courses. But you can't play golf all year around and to play on the European or PGA Tour you have to practice all year-round.
"The best opportunity for me was to go to college here in the States. So I found myself a school here in Division III to start with and worked my way up and am now at UNC-Charlotte in Division I.
"It's been a lot of fun so far. I'm very excited about the future."
One or two TV crews have come over from Iceland to cover his progress this week and Loftsson revealed that golf is big news back home.
"It's the second most popular sport in Iceland behind soccer and it's growing very fast. A lot of the population now plays golf," said the 23-year-old.
"It's very popular for youngsters now and we're seeing a lot of potential players rising these days.
"We have a lot of great coaches in Iceland and we're getting more and more educated people to teach the game of golf and you can now practice indoors during the wintertime.
"It may not always be fun, it may be tough sometimes but you get through the tough times and the great times certainly make up for it."
Loftsson, like a lot of Icelandic golfers, likes to cash in during the summer nights when it never gets dark and once played 64 holes in a day.
"I love playing golf and to be able to play golf 24/7 in Iceland late in June on a good day when it's calm outside and you can play all day long.
"I've played a lot of rounds at night-time in Iceland, the wind usually dies down and it is just pretty spectacular."
His opening 68 at Sedgefield on Thursday left him tied 40th and on track to make the cut – some feat for an amateur player from an ice-bound country with a population of only 320,000.
"I'm very excited to be able to represent Iceland here and kind of show the world that we do play golf in Iceland and we can be pretty darn good," said Loftsson.
"It's just a lot of fun. I'm going to enjoy these few days and enjoy this experience and try to learn as much as I can because I intend to be here in the future."