The Guinea Pig: The power of belief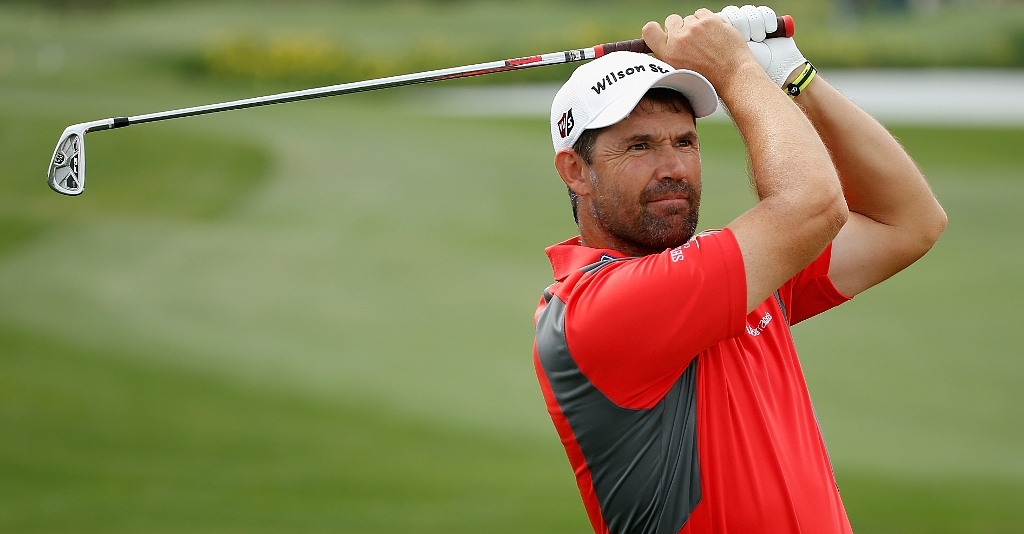 It's week three and Matt Cooper's journey of discovery takes him to the home of golf, St. Andrew's, via the power of belief.
Matt Cooper, golfer: a hacker playing off 15. Gentleman, we can rebuild him. We have the technology. We have the capability to build the world's first bionic golfer. Matt Cooper will be that golfer. Better than he was before. Longer, straighter, holing more putts.
---
I became very excited this week.
The latest stage of my mind coaching course with Dr Karl Morris at the GolfMindFactor.com tapped right into something that occurred to me nearly two years ago.
But what had been a mere personal observation has now been charged with genuine perspective and meaning. Indeed, thanks to Dr Morris I can even relate it to my own search for golfing improvement.
To start at the beginning though: the 2007 Open at Carnoustie was the first I attended with a press pass and, as you might expect, it was a week of eye-opening experiences, vicarious thrills and wonderful insight.
None more so than the opportunity to attend press conferences and witness at close-range how the players coped – or didn't cope – with the rigours of the sometimes clever, often banal and occasionally downright bizarre questions.
I will never forget the first interview I sat in on: Michael Campbell arrived after a promising opening round of 68 and answered a series of questions relating to his US Open win in 2005, his lack of success in the meantime and his own sense that "he was back".
When the other journalists had returned to their laptops I remained rooted to my seat.
I had been struck by the realisation that the rest of Campbell's day would be filled with daydreams of lifting the Claret Jug. Both his unprompted words and prompted answers made it horribly obvious that he was already thinking of the ceremony on Sunday evening.
"My God," I muttered, "he hasn't got a hope in hell".
If Dr Karl Morris had been with me that day he would have agreed. He might also have been as impressed as I was that week with Padraig Harrington's ability to deflect any suggestions that he discuss his strategy for the next round.
Time and again, he knocked such ideas aside and dealt with what had happened, rather than what might happen.
And then there was Sergio Garcia, who led the event from day one and got increasingly frustrated by the demands for him to contemplate victory.
There was no doubt in my mind: both players were aware of the dangers of predicting the future but Harrington, a born talker, had the patience to deal with the questions whilst Sergio simply imploded.
At any golf tournament, before a round and after a round, two worlds collide: the press and the players. One needs to ask, the other shouldn't answer.
Commentators, experts, interviewers, reporters and pundits thrive on prediction but for players it is crippling.
Morris suggests we look closely at Tiger Woods. He never forecasts. He never allows the media to take him out of the here and now.
Is it boring? Yes. Does it drive the press mad? Yes. Does Tiger care? No. Does it make sense? Of course it does.
It is a simple exercise in management of expectations, because getting too far ahead of oneself and looking to our golfing future is something we have all done. We hackers don't need Dougie Donnelly or Tim Barter to make dangerous predictions – we're all too keen to make them ourselves.
How many times have you made a good start to a round before excited thoughts of low front nines and personal bests intrude and then, before you know it, a triple bogey has ruined any opportunity of making that low score?
Nor is it just that we are hampered by unrealistic short-term aims – we're also chained to long-term beliefs that hold us back.
Sometimes these might be well-founded beliefs. I, for example, am a short-hitter off the tee. There is no doubt about this – I can prove it with statistics.
But am I really an appalling putter? Or have I convinced myself I am? Have I ignored the putts I drained and remembered all the three-putts? Am I actually putting poorly only in order to confirm my own misguided beliefs?
Sometimes we need to challenge our beliefs, put them to the test and, if necessary, free ourselves from the bondage of misplaced pessimism.
Talking of bondage, I was in Soho this week, on my way to City Golf, the indoor golf venue in London.
I was there to speak to Sam Torrance, ex-Ryder Cup hero and captain, who four years ago played two holes with me and a friend after I won a competition.
Like most professionals, Torrance must have to humour hundreds of hackers every year so I didn't expect him to remember me (or the thinned 9-iron I hit through the back of the green).
And, on this occasion, my pre-conceived belief was proved quite justified – he didn't remember me, or the competition I won, or the circumstances of the day, or even the location.
Fortunately the blow to my self-esteem was softened by the opportunity to play the Old Course at St Andrew's on the excellent simulators.
Thirty feet beneath the city of London is not exactly the same as under a brooding Fife skyline, but it was great fun and I enjoyed myself in the, ahem, freakishly benign conditions. Indeed, when I stood on the penultimate tee a mere 12 shots over par I was feeling a little bit cocky.
Unfortunately I had reckoned without Cooper's Indoor Golf Theorum which states that every glass of beer drunk has an inverse relationship with the length of backswing.
And given that my backswing is limited at the best of times, and the Pilsner Urquell had been flowing rather generously, my hasty prod from the 17th tee never really stood a chance of clearing the railways sheds or the hotel.
A triple bogey seven resulted and I could add my name to that of David Duval, Tom Watson and Tommy Nakajima as a player whose round had come to grief on the famous Road Hole.
It was a small, but timely, reminder that I require more work on my ability to play golf in the here and now.
Up until that penultimate drive I had been taking each shot as it came, but the glory of the final holes flashed into my head. When I stood on the 17th tee I was thinking not of the drive, but of the approach to the green and also the inviting 18th green.
A costly lesson and one, incidentally, Michael Campbell learned too. After that 68 at Carnoustie he added a 78 on day two and all dreams of lifting the Claret Jug were dashed …
Next week:
I shall be building a pre-shot routine and testing my new golfing mind on an old golfing rival.