The Guinea Pig: The Mission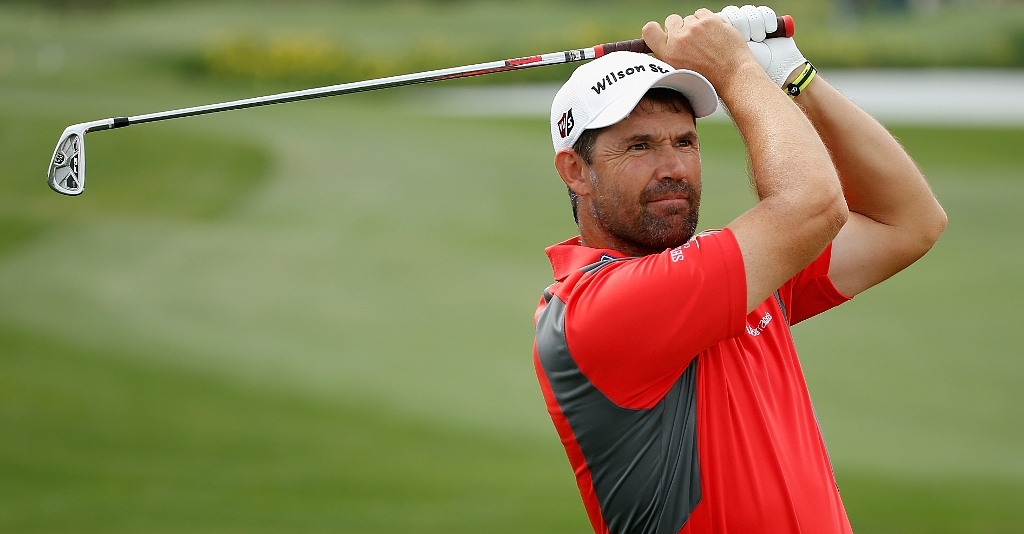 Can it be done? Can technology and tuition turn a 15-handicap hacker into a single figure golfer? Matt Cooper is going to find out.
Matt Cooper, golfer: a hacker playing off 15. Gentleman, we can rebuild him. We have the technology. We have the capability to build the world's first bionic golfer. Matt Cooper will be that golfer. Better than he was before. Longer, straighter, holing more putts.
Okay, we've paid homage to the Six Million Dollar Man with that intro but it definitely helps explain Matt's mission.
Just as television's fictional character Steve Austin was transformed from accident victim to bionic super hero we're trying to convert Matt from a 15-handicap hacker to a single figure golfer.
Recent research indicates that over 95% of golfers play off a handicap of 14+ and that they all dream of the same thing: the Holy Grail for the hacker is the single figure handicap.
And that is the essence of this column – in the next 18 months Matt will be living the dream as he sets out along the fairways of Great Britain desperately seeking single figures.
His journey – should it be accomplished – will be validated if he can earn the respect of his fellow players because what Matt craves is the moment when he meets a golfing stranger and is asked what he plays off.
Many of you will know the score: 18+ gets little reaction, 12-18 proves you're not a mug, 10-12 elicits a bit of interest.
But single figures? Mention single figures and there will be a millisecond pause, as the stranger registers that he's not looking at a monkey but a tiger (small 't') of the golf course.
So how will Matt achieve his aim? How will the Golf365 guinea pig be tested?
Let him explain in his own words:
"The answer is simple: I will take the equipment manufacturers and the teachers of new (and old) techniques at their word.
"We've all seen the advertising and marketing machinery in action. 'Use our clubs/wear our clothes/swing like this/think like me' and you can take X number of shots from your handicap.
"Yes, we've all seen those words and we've all wanted to believe them – now, perhaps, we can put them to the test.
"If a manufacturer boasts that their clubs or clothes or shoes will take shots off my score: I'll trial them.
"If a teaching professional claims his methods will produce positive results: I'll trust him and rebuild my swing.
"If a psychologist tells me he can train my brain: I'll become a disciple.
"I don't want to get too earnest about this project. I'm not sure I'm capable to be brutally honest; you'd struggle to find a more perfect example of a lily-livered British sportsman than me; I'm self-deprecating, I lack any kind of killer instinct and I think Tim Henman is a shining example to the sportsmen of our nation (and I only hold that opinion to be contrary; yet another disqualification from being any good at sport).
"But there genuinely is just the merest whiff of a serious purpose behind the experiment.
"The inspiration is the Great Britain cycling team who have defeated the world thanks to a mantra that talks of "performance by the aggregation of marginal gains" and whilst it sounds like something you'd rather not read in a text book about economics, it does make sense.
"Dave Brailsford, the team's Performance Director, explains: 'It means finding a one per cent margin for improvement in everything you do.'
"Clive Woodward, coach of the England rugby team and now Director of Elite Performance at the British Olympic Association, has a similar concept, referring to his large team of coaches and specialists as 'one-percenters', his aim being to discover one hundred of them who can transform the performance of his athletes.
"It is fair to say that the Team GB cyclists and the 2003 England rugby team have proved how dedication to these principles can bear fruit.
"And whilst my raw material has significantly less potential than Jonny Wilkinson or Chris Hoy, the notion is surely the same.
"You might even argue that my potential for improvement is greater since Hoy and Wilkinson were pushing themselves so hard in the first place that minor improvements were all they could squeeze from their talent.
"Which begs the question – what are my raw materials?
"I'm a steady 14/15 handicapper. For most of the last ten years I've been nearer 14 but in 2008 my game slipped a bit as friends had less time to play and I fractured my foot so 15 is the starting point.
"My strength is that I have a good touch around the green; my weakness is that I'm often hapless on it. I'm also a short-hitter with no fast-twitch muscles to speak of – more Corey Pavin than John Daly.
"And what's in my bag? Put simply, my clubs not so much hybrid as mongrel.
"The majority were purchased 11 years ago from a retail park warehouse for less than a hundred quid. I won't reveal the manufacturer (I'll spare their blushes) but let's just say that if I asked you to name 20 club manufacturers you'd almost certainly not include them.
"To be completely honest, if someone asked me to name 20 club manufacturers, I doubt I'd name them.
"Various clubs from within the set have gone missing or been damaged beyond repair (sometimes unintentionally) so replacements have been begged, borrowed or bought for less than a tenner.
"My sand wedge was discovered at the bottom of a box of books my parents bought at an auction, my pitching wedge is a dodgy replica, my putter cost £8, but the coup de grace in this tale of golfing hobo woe comes in the shape of my driver.
"If nothing else it has pedigree: it was discovered at Sunningdale (in the bin in the car park). I sometimes used to wonder if the person who dumped it there ever had a change of heart and returned to retrieve it. Then I hit another drive with it and came to my senses.
"It is probably no exaggeration to say that the last packet of spikes I bought were worth more than my clubs.
"So there you have it – I'm a hacker with a mongrel set of clubs.
"But I've got ambition. Have I got drive though? Should I even be asking that question? Oh dear, I'm stumbling even as I approach the first hurdle …"
Next week: The Mind Coach
The Guinea Pig starts his mission to improve his game and the first step is "effective training for mind and body". Dr Karl Morris, mind coach to European Tour stars like Darren Clarke and Graeme McDowell, has pioneered The Golf Mind Factor, an online course designed to educate all standards of golfers. Next week Matt begins the course.