The Goose soars clear at Sun City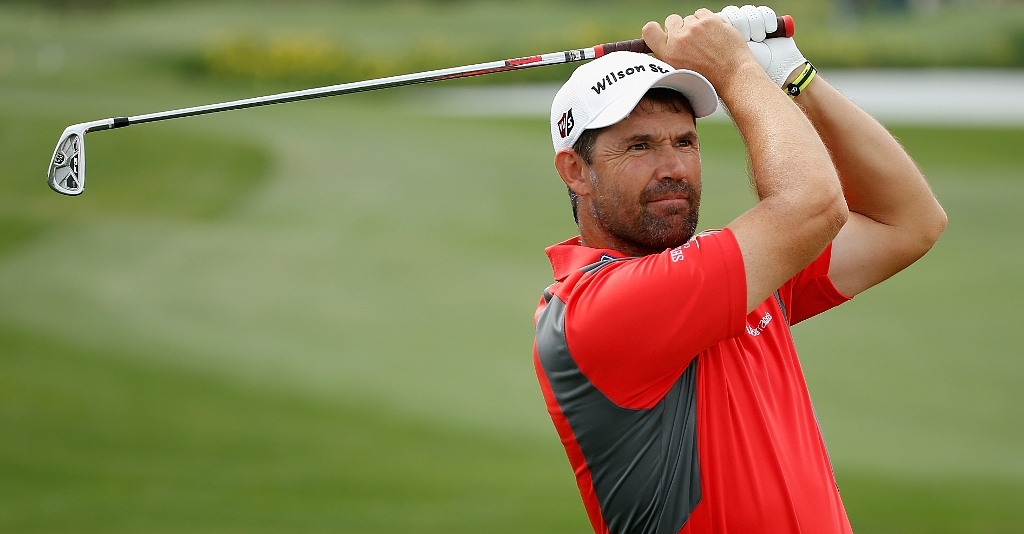 First-round motor car winner Retief Goosen has now taken the halfway lead at the Nedbank Golf Challenge.
Retief Goosen's approach to the first hole at Sun City on Friday brought back memories of the magnificent stroke that gave him an eagle at 17 and won him a Volvo S80 sedan on Thursday.
This time his shot didn't find the hole for an eagle. But the birdie put him on track to securing the lead after the second round of the Nedbank Golf Challenge being played over Sun City 's 7,162-metre Gary Player Country Club.
The Goose's great opening approach shot from the rough on the right of the first fairway on Friday, pitched it to within a foot to give him a simple tap-in in for the first of three birdies in the opening four holes and enabled him to race into the lead.
Goosen lost his lead briefly to Australia's overnight leader Robert Allenby and Argentina's Masters champion Angel Cabrera, but the unflappable South African went clear again and eventually signed for a four-under 68 and a seven-under 135 total, with Cabrera, whose 67 was the low round the day, a shot back in a second-place tie with Allenby and defending champion Henrik Stenson at six-under for the tournament.
"Not a bad place to be in any tournament," said Goosen afterwards.
"It depends if somebody gets really hot, but you're probably looking at around 15-under as a possible winning score," he added.
Goosen started fast before dropping a shot on the eighth. He rallied with a birdie on the ninth and another on the 10th before making another bogey four on the 12th.
He got that shot back with a birdie on the 15th, but not before he took a visit to the bush on the 550-metre par-five 14th.
A bogey and even a double bogey looked on the cards, but the Goose managed to salvage a par from a lie under a low thorn tree.
"The rough is a little less punishing than it was the last time I played here," said Goosen. "If you miss a fairway, you have a little bit more of a chance."
Cabrera had a round filled with dark glares at his putter, at the sand in the bunkers and even at some of the fans.
But for all that, he dropped just one shot when he bogeyed the 193-metre par-three in a round filled with some of his belligerent best stroke-making and fine long-distance putting.
Defending champion Henrik Stenson of Sweden is nicely poised to make a bid for his second consecutive victory after his four-under 68 lifted him into that share of second and put him just one shot back at the halfway stage.
South Africa's Tim Clark lived up to his 'bulldog' tag with a battling even-par 72 which saw him share fifth place with Hunter Mahan of the United States.
It was a tough opening nine for Clark, after he dropped a shot on the first and again on the third. But he composed himself, and picked up birdies on 10, 14 and 16 before he overhit a bunker shot on 18 and was unable to do any better than two-putt and drop one more shot.
World number 10 Rory McIlroy of Northern Ireland struggled gamely through the second round with a stomach complaint to card a four-over 76 and bring up the rear of the field.