The front-runners have teed off!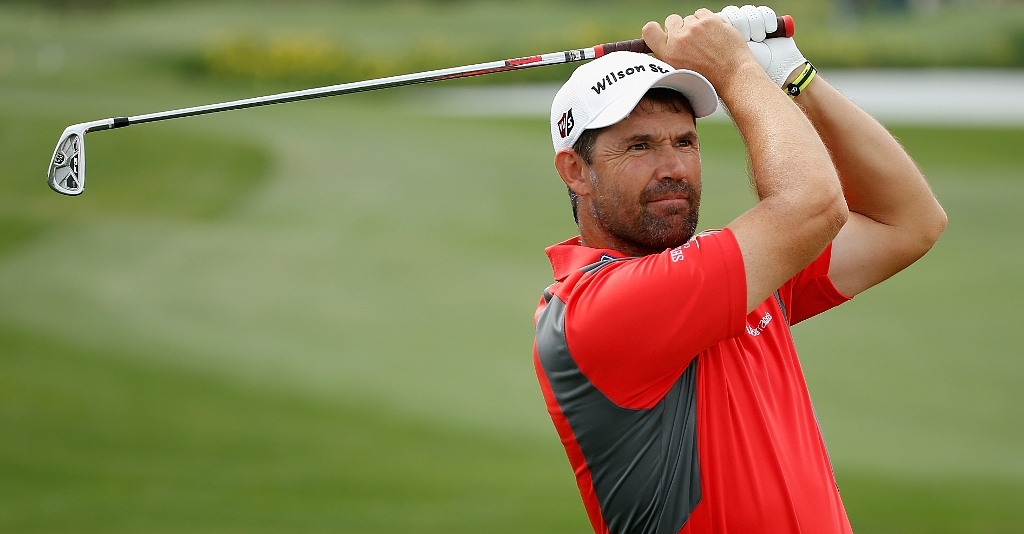 For Darren Clark and Dustin Johnson, the long, overnight wait is over. The 140th Open front runners have teed off.
For Dustin Johnson and Darren Clarke the long, overnight wait is over. The 140th Open front runners have teed off, Clarke at 5-under, Johnson a shot back on 4-under.
Neither man has won a major to date, but both have come desperately close, Clarke finishing in second place in the 1997 Open at Royal Troon and third at Lytham in 2001 while the younger Johnson made the final groups at both of last year's US Open and US PGA championship
Their 18 hole Sunday journey could be interesting for despite darkening skies and a stiff wind buffeting the links from the South West, birdies were cropping up regularly.
There had been 18 at the second hole, 10 at the fifth and 24 at the seventh, each of these holes being downwind. I
It's a very different story at the fourth where the tee shot to a raised fairway is straight into the breeze.
Only Sergio Garcia, thanks to a monster putt from the lower level of the green, and an up-beat Phil Mickelson had beaten par on this hole so far.
Indeed Mickelson was looking like a major threat to the leaders at this stage for he had also birdied the 2nd and the sixth and heading for the seventh tee, he had moved into a share of second place with Johnson at 3-under.
Garcia reached four under par for his round and level for the Championship after seven holes, but a soul destroying six at the eighth has taken some of the steam out of his round.
In the meantime, American Spencer Levin is the only man to have finished under par so far, having posted a 69.
Sadly his 81 in Saturday's bad weather has kept him out of out of contention.
So while there are birdies to be had, the chances of picking up bogies on the danger holes are just as possible and in truth, the scene has been set for a pulsating climax in the game's oldest and most rev erred Championship.