THE FEDEX CUP MIX NEEDS TWEAKING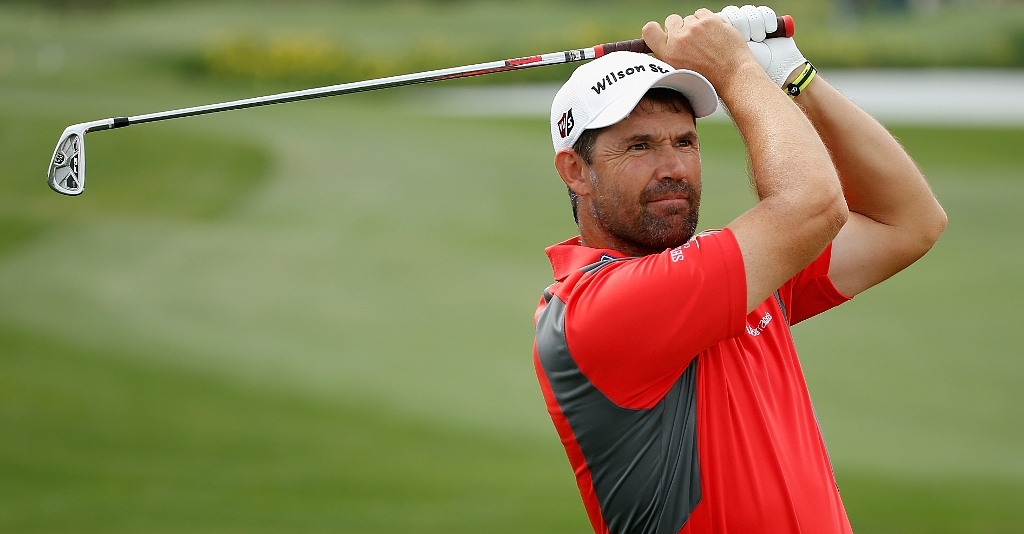 Tiger Woods has done the one thing the US PGA Tour hierarchy hoped he wouldn't.
Tiger Woods has done the one thing the US PGA Tour hierarchy hoped he wouldn't.
He's opted out of The Barclays, this week's stage one of their four-stage brain child, the FedEx Cup.
And who can blame him.
Anyone will have been drained after winning two of the game's biggest tournaments back-to-back.
It takes a huge amount of focus and nerve to go out and win the season's final major, the PGA Championship, just a week after claiming the WGC-Bridgestone Invitational on two of the Tour's toughest courses, Firestone CC and Southern Hills – the latter on four of the hottest days the tour has had all year.
You certainly couldn't argue with him when he said on his website: "My body is spent and I need a break."
What he might have added, but didn't, is that he doesn't need the money.
A ten million dollar pot of gold at the end of the FedEx Cup rainbow would be a massive incentive to most of us ordinary mortals, but to a super star who has earned more than R70 million in prize money in just 11 years and is purported to pull in around $80 million a year in endorsements, missing out on the fattest prize in golfing history is certainly not going to be a train smash.
If anything it would be pride in his star-studded CV that would drive his ambition here.
Now that the points table has been reset and Tiger given 100,000 points as the top seed heading into the four 'play-off' events for the final run in, the World No 1 is going to have work at getting points, to be sure, but quite frankly, winning the big bonanza is still a major possibility for him.
That's quite clear when you look at his record at the final three venues.
He'll be the defending champion at the Deutsche Bank Championship at the TPC in Boston, he is a three-time winner of the BMW Championship at Cogg Hill G&CC outside Chicago and twice a runner-up at East Lake in Atlanta where The Tour Championship is to held this year.
Woods said he wanted to make it clear that his withdrawal was "in no way a knock on Barclays, their event next week or the new FedEx Cup series, which I fully support."
"I just hope that this extra week of rest will rejuvenate me for the final three playoff events and Presidents Cup. It is still my goal to win the FedEx Cup and I am hopeful this will give me the best opportunity to finish the year strong," he said.
It's a very wise decision for the game's ultimate pro and has to say something about the way the FedEx closing play-off series is being run.
If it has been designed especially to get the big guns playing in more tournaments and then to bring them back when the majors have come and gone, it's not working as well as it should have
As it is now, the big winners, can jump in and out of play-off tournaments as they see fit. They don't have to play in all four it seems.
So what's new.
But perhaps I should help readers understand how Tiger can get away with missing The Barclays, by giving you, in a nutshell, an explanation of just how the four-tournament FedEx Cup play-off series works:
– After 36 official 2007 PGA Tour events, the top 144 players in the FedEx Cup points race have qualified for this week's Barclays in Westchester, New York
– They are seeded 1 to 144, and the points standing table re-set with top seed Tiger Woods starting the playoffs with 100,000 points, No. 2 Vijay Singh with 99,000 and so on, down to No. 144 Jeff Gove who will start out with 84,700.
– The top 120 players in the point standings after Barclays qualify for the Deutsche Bank Championship which tees off outside Boston on August 30.
– Only the top 70 after the Boston battle will make it through to the BMW Championship in Chicago from September 6-9.
– And only the top 30 will emerge from the BMW Championship and go through to contest the age-old Tour Championship in Atlanta from September 13-16.
– Each of the four tournaments carries an individual purse of $7 million and a first prize of $1.26 million and earns the winners of each of the first three tournaments 9,000 points with 5,400 for second and so on down to 85 points for last place
The Tour Championship winner, however, will receive 10,300 points.
– Finally the points will be toted up and the grand winner of the FedEx Cup will be the player who has amassed most points at the end of all four playoff events.
– The champion will receive a $10 million annuity. The other players will divide another $25 million in bonus money.
Summed up, well deserved or not. Tiger's reset 100,000 points and 1,000 point advantage does not guarentee him anything, but if anyone can do what he's doing, get away with it and still win, it can only be Tiger.
DID YOU KNOW:
That if you want to make a hole in one, your best chance is to play on a Saturday in June in California for that's the place, month and day where the world's most aces occur, according to holeinone.com
The website, which as of today has had 18,526 confirmed hole-in-ones registered with it, has found that the average golfer making a hole-in-one is 39.5 years old and has played the game for 17.ll years.
The average distance travelled by tee shots that hole out is 150.04 yards and the club most often used to do it is a seven iron.
In 2005 The odds of a professional golfer making a hole-in-one was 2,850-to-one while it ballooned to odds of 12,600-t-one for the amateur.