The Eagles have landed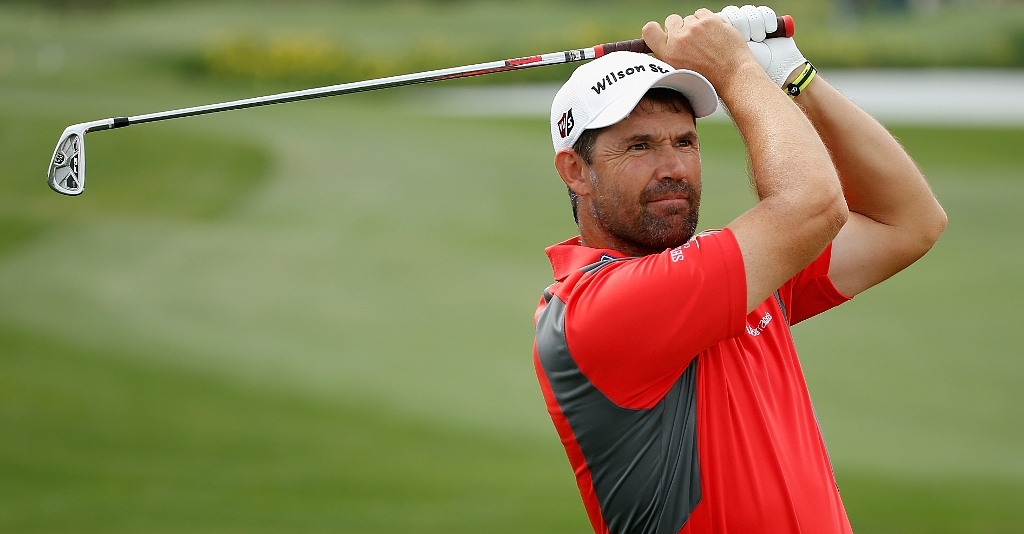 Led by an "excited" and enthusiastic Corey Pavin, the US Ryder Cup team have arrived in Wales for this week's Ryder Cup.
The United States' Ryder Cup team were given a low-key welcome to 'Montgomerieshire' when they arrived in Wales on Monday morning.
Corey Pavin's team landed at Cardiff Wales Airport at 11h05 on their charter flight from Atlanta and apart from the 'Welcome to Montgomerieshire' billboard, complete with picture of Europe's Ryder Cup captain Colin Montgomerie, outside the airport, there was little to suggest it was anything other than a routine Monday morning as travellers went about their business.
Pavin didn't allow his team's less than enthusiastic reception to dampen his own enthusiam, however.
When he and Montgomerie later met the Media, the US skipper spoke of his delight to be in Wales and his eagerness to get on with the job of trying to retain the trophy.
"We had had a nice ride over – I think we are all a little tired having had an overnight flight – and we are looking forward to a great competition," Pavin said.
"There has been a lot of preparation and a lot of work put into it. We are very prepared and ready to go – we are all very excited for a great week."
Montgomerie, who was at the airport to welcome his US opponents to British shores, said: "It's been two years now since we were both selected as captains. Now it is upon us here, and we look forward to getting on the course tomorrow morning.
"These matches will be very, very closely contested. I think it will come down to a Sunday putt, and that's the beauty of this Ryder Cup.
"It will be extremely tight, extremely close, and that's great for the Ryder Cup."
Both Pavin and Montgomerie will announce their pairings for the opening morning's fourballs on Friday during Thursday's opening ceremony at Celtic Manor.
Pavin added: "I have thought about the pairings a lot and I have a pretty good idea what direction I would like to go."
In the meantime his US team will begin their quest to retain the Ryder Cup with practice sessions at the Twenty Ten course on Tuesday morning.
The American team is spearheaded by world number one Tiger Woods, alongside the likes of Phil Mickelson, Jim Furyk and Stewart Cink.
But it also contains five Ryder Cup rookies – Rickie Fowler, Dustin Johnson, Matt Kuchar, Jeff Overton and Bubba Watson.
Pavin, carrying the Ryder Cup, posed for pictures at the bottom of the aircraft steps before being joined by his players who posed in six pairs behind him. Beige jackets were the order of the day.
Woods, wearing dark glasses, stood alongside Steve Stricker for the official photographs.
The players were then set to be transported along the M4 to Celtic Manor, a journey of around 25 miles, while Pavin and Montgomerie headed for their 11h45 appointment with the assembled media.