The Donald dilemma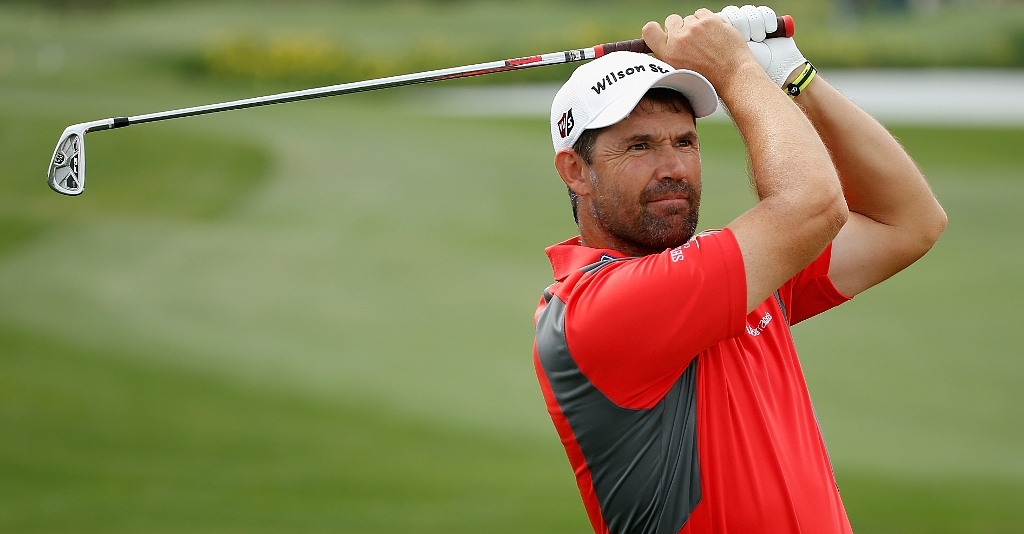 Luke Donald will celebrate a career landmark when he defends his Aberdeen Asset Management Scottish Open at Castle Stewart Links this week.
It will be his 52nd week at the top of the World Rankings list, which, of course, adds up to a full year in weeks, if you prefer, at the pinnacle of golf, something the no-nonsense, US-based English golfer richly deserved, if only because his rock-solid consistency keeps the Dollars, Euros and Pounds rolling in and sees him standing on the winners podium at regular intervals.
His critics like to point out that he has yet to win a major, completely ignoring the fact that there are a good few major winners playing golf right now who don't even figure in the World's top 100.
Donald, who lacks the physical size of some of the game's big bombers like Bubba Watson, Dustin Johnson and Nicolas Colsaerts and is not ranked among the games longest hitters, but who makes up for it by wielding an accurate and reliable set of irons and a relatively deadly putter, eased himself into the World No 1 spot for the first time in May 2011.
This when he won the European Tour flagship event, the BMW PGA Championship, at Wentworth and although briefly losing his world crown for a week or two at a time to the likes of Rory McIlroy and Lee Westwood, he has overall dominated the World Ranking list during the past year.
And now, having moved two weeks clear of Ian Woosnam's 50-week stay at the top of the World Rankings list, the only two of Europe's eight World No 1s who can claim to have held the crown longer than Donald are the legendary figures of Sir Nick Faldo (97 weeks) and Seve Ballasteros (61 weeks).
Donald has had four spells in total at the top, starting with an unbroken 40 weeks after his first ascent, a stretch that was ended in late February 2012 when victory by Rory McIlroy at the US PGA Tour's Honda Classic helped the Northern Irishman leapfrog Donald into first place.
McIlroy's stay as World No 1 was brief and broken up for during the next two months we saw the World No 1 crown passed back and fourth between him and Donald a total of five times before Donald claimed it back at Wentworth and has held on to it ever since.
In the meantime Tiger Woods, the 21st Century's most dominant World No 1 until his tumble into the 50s last year, has made up a lot of ground with his three PGA Tour victories since January, and now, back in 4th place, he is a clear-cut threat to Donald, despite the American's current tendency to win big and then miss the cut.
Woods, the undisputed record holder with a total number of 623 weeks spent as World No 1, has owned the title for all of 292 weeks more than Australian Greg Norman, whose 331 weeks as World No 1 over a 12 year period between 1986 and 1998 puts him second behind Tiger on the all-time best list since the inauguration of the Official World Ranking list
Donald stands taller than Tiger and anyone else, for that matter, when it comes to money winners titles, however, for right now he can lay claim to being the only man in history to have topped the money lists on both the European and US PGA Tours in the same year, a feat which he achieved last year.
Perhaps the most pressing question facing Donald (and all the other Open Championship contenders) this week is this:
Does he put everything into winning at Castle Stewart and hope it won't sap his physical and mental powers at Lytham and St Anne's in Lancashire next week?
A difficult question this, for if you do get on the roll this week and find yourself at the top of the leaderboard and in the skirmish for the title, is it really possible and even sensible to turn down the throttle in order to save something for next week?
On the other hand most golfers are well aware that the winners in the week before a major are rarely able to summon up all the resources required to maintain momentum for two week's running – and especially when the second week is nearly certain to be one of the most demanding and nerve-jangling spells in any contending golfers life.
For a golfer who probably wants to win a major more than most, if only to silence his critics, this week clearly poses a dilemma for Donald – and yes, it's an even greater dilemma than it would have been last year.
The weather this week?
It should't be too much of a problem for Donald and anyone else.
Golf Weather.com forecasts light winds with only a 10% chance of rain on the first three days, but expects the wind to get up to 14 miles per hour on Sunday.