The decision that brought Luke back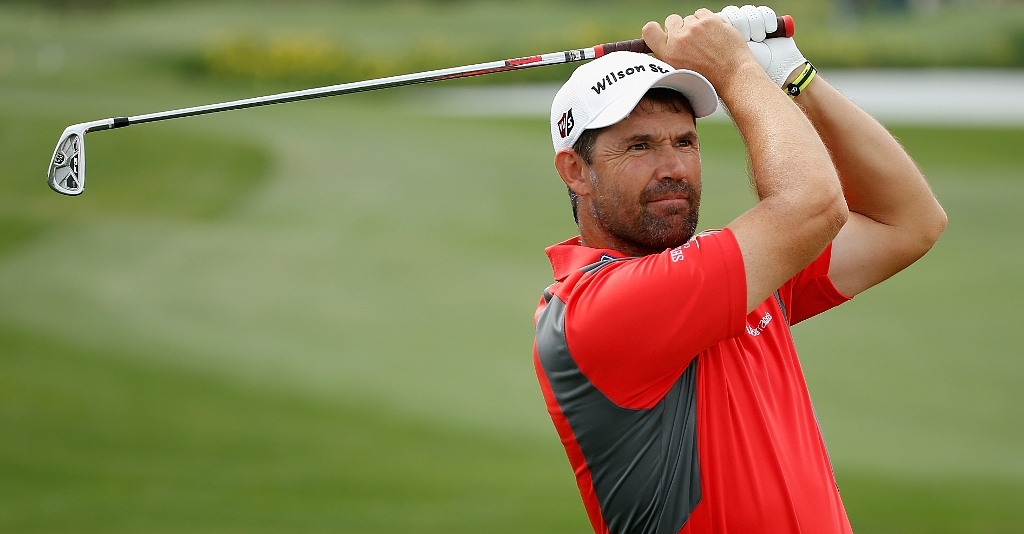 Luke Donald believes a decision to stop chasing golf's big bombers is what put him him back on the winning track.
Luke Donald believes that it was his decision to stop chasing the game's big bombers and to play to his strengths that put him back on the winning track.
The 33-year-old US-based Englishman made this revelation after he had rubbished criticism that he was only interested in making steady money rather than winning titles on the US PGA Tour, by taking on a field that included the world's best golfers and winning one of the games most important titles, the WGC-Accenture Match Play Championship, on one of the longest courses in professional golf.
The Ritz-Carlton Golf Club's Jack Nicklaus lay-out that was used last week stretched more than 7,700 yards through the Arizona desert.
Averaging no more than 261.5 yards as against the Tour's top bomber Bubba Watson's 314.8 yards in the five rounds of match play at Dove Mountain, Donald nevertheless was able to use exceptional accuracy and an exquisite short game to oust Charley Hoffman 6&5, Italians Edoardo Molinari 2&1 and the 17-year Steve Stricker destroyer Matteo Manassero 3&2, former US Amateur champion and match-play ace, Ryan Moore 5&4, 2010 top US money winner Matt Kuchar 6&5 the finally Martin Kaymer, a 2010 Ryder Cup team-mate and new World No 1 3&2 in Sunday's final
Answer media question about why his first US victory had taken five years since his last PGA Tour victory at the Honda Classic, Donald admitted:"Probably back in 2007, if you want to really know the truth, I think I decided to try to hit the ball a little bit farther to try to catch up to some of my peers.
It was a mistake, he now realizes.
"I think it made my swing get off kilter and it's taken a good two or three years for it to get back to almost where I need it to be,"
he explained.
Donald also admitted media criticism had been getting to him.
He was especially hurt by the term 'Luke Donald Disease', coined two years ago by an American sports writer who suggested that too many British golfers seemed to get weak at the knees when the final stretch came in sight.
He said:"I think unfairly at times I've kind of been depicted as someone who is very happy contending and picking up cheques, but who doesn't really care about winning," he said.
"That's as far away from the truth as it can be – I feel like my work ethic is as good as any player out here.
"I work very hard trying to think about ways to keep improving, keep getting better and winning is what it's all about.
"It certainly bothered me. My goal every year is to win tournaments and it's a long time since I've tried to play for money – I solely focus on trying to win tournaments.
"I felt like I hadn't won my fair share for a player as good as I felt I was and could be.
"It was disappointing and frustrating, so to come here and compete against the best players in the world and win the trophy is very gratifying.
"There were times where I was very disappointed and very upset that I hadn't broken through and I can forget about that now.
"I don't think it was a mental issue. Look at my play in Ryder Cups – more pressure-packed events than anything. I've always performed well in Ryder Cups under pressure, winning points."
Indeed, he has lost only twice in 11 games since making his debut in 2004 and was joint top-scorer at Celtic Manor last October.
Another factor which helped Donald gain the kind of confidence in self to win again, he said, was the fact that so many of his peers, among them Kaymer, Padraig Harrington and Graeme McDowell, who had all won Majors, and Westwood, Poulter, Paul Casey, Rory McIlroy and Justin Rose who had all laid claim to PGA Tour titles in the US in the last few years.
Donald said: "Having your peers do exceptionally well, people that I thought I was at a similar level to, it does give you inspiration.
"If they can do it you can do it. It's somewhat of a motivator."
And Kaymer's comment on Donald?
"I think he's probably the best in the world in the short game at the moment," the 26-year-old German said.
Kaymer said he had played a few times with Phil Mickelson, acknowledged as one of golf's finish exponents right now of the short game, but that compared with the American, Donald had been 'unbelievable'.
"No matter where he is, you know that he will make the up-and-down – if he hasn't already holed out."