THE CURE FOR A GRUMPY OLD MAN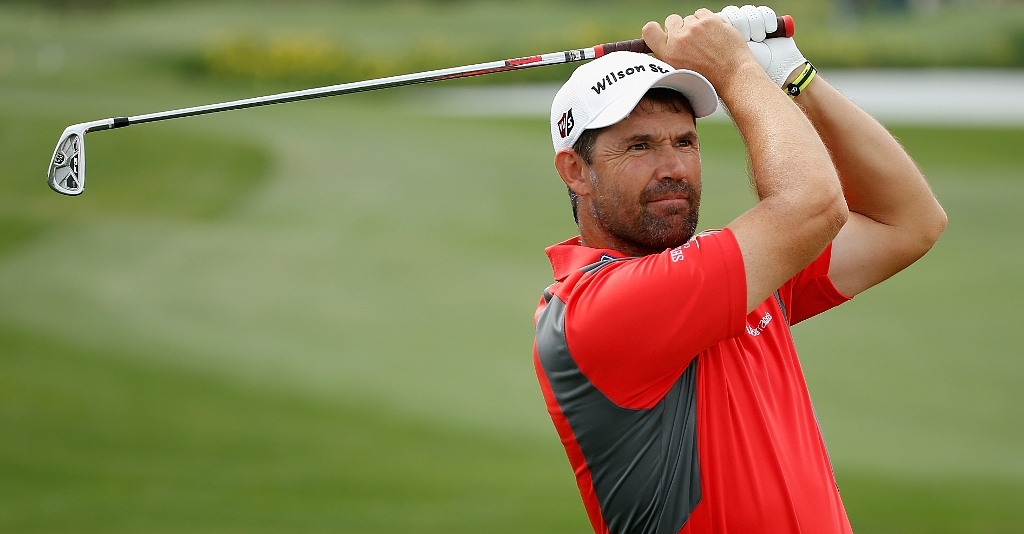 In his first review for Golf365, Tim Ellis takes a look at Peter Alliss' latest book contribution to golf, 'A Cure for a Grumpy Olf Man'.
Loosely built around the notion that golf is the next best thing for men (and women) of a certain disposition, 'The Cure for a Grumpy Old Man' by Peter Alliss, best known as a TV commentator, gives practical advice aimed at those who may have only hit irons or a driver in a domestic sense.
That's not to say there's no material for the discerning regular who wants to make their refreshment at the 19th taste sweeter.
Alliss, as ever, manages to imbibe proceedings with some cosy, hearth-rug stories, and witticisms.
His comments are also incisive where necessary, as some of the Europeans found out to their distaste during this year's PGA at Wentworth.
At the blue riband event In May, Alliss's 'crime' was to tell the 'mollycoddled' to get on with it when the greens didn't resemble a manicured snooker table.
Nick Dougherty took it all rather personally, but the wider point was missed in the press kerfuffle that followed:
"I made the comment years ago, before thousands of gallons of water were poured onto the sixty or seventy acres of prepared grass", that there was not the luxury of getting your yardage right and then lobbing the ball right to the target," Allis said
It has to be remembered that Alliss won 21 tournaments, including three PGA titles.
Now that's not so "disgusting", is it Mr Dougherty?
As many millions have already discovered, the 77-year-old is a great historian and broadcaster of the game. Alliss Jnr recounts his shock when during a Men v Women golf series at Woburn, Nancy Lopez, the top woman golfer of the time, asked him: "Who is Bobby Locke?"
The Women's Institute might not proactively invite him to their next lecture, but he is positive, if rather sparingly, about the ladies tour, suggesting that men could learn a thing or two about their rhythm and balance. It is after all, a game of "brain over brawn".
Alliss' father, Percy, was a professional golfer of some repute and no doubt regaled him with many a story, as well as providing ample opportunity to meet and play with the masters of the art.
Given the full-on, round-the-world schedule these days with its assorted coterie, you do wonder how many pros are willing to investigate what went before them.
Another of the author's bugbears, slow play, is dissected with appropriate disdain.
This year's Masters was dull enough without eventual winner Trevor Immelman taking five hours in the final round.
The message to amateurs is simple: "It is not about sprinting around the golf course. It is about being ready to play."
How many times do you stand in frustration watching some perfectly dressed big shot mimic the pros to no good effect?
The sections on learning about the tools of the trade will only be a matter of passing interest to low-handicappers, although the main theme is never lost.
If the safest option will do the job, then that's smart game play. The grumpy old man has no time for the flashy, young upstart who thinks that belting a seven iron is better than a solid six.
Even so, it is reassuring to read that in his teenage years, the author loved to whack the hell out of the thing.
It has to be said, the book is nowhere near as illuminating as his broadcasts or his criticism of the black hole of golfing knowledge that is Gary Lineker.
When reciting dozens of bare facts or old yarns, it slips into tea and biscuits territory a little too often. There is also a tendency for repetition.
'The voice of golf' may have an opinion too steeped in the past for the 'delicate' people out there, but he is well in credit as a respected authority on the game.
At £18.99, the seasoned golfer might want to wait for the paperback version.
For the honest starter, it will be an educated introduction into one of the most "extraordinary, painful, pleasurable, miserable, delightful pastimes ever invented by man".