The Brothers Saltman make the Open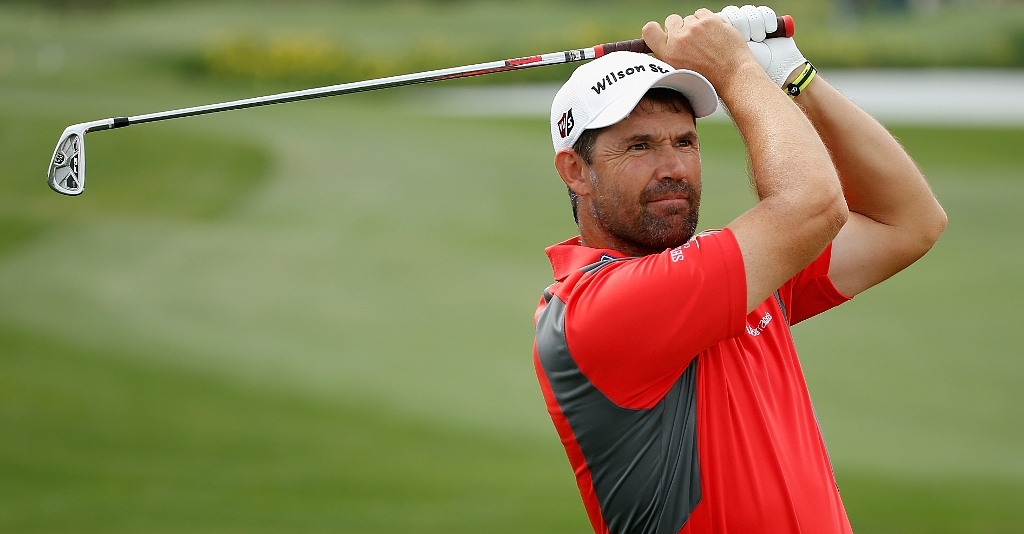 Lloyd and Elliot Saltman have become the first brothers to qualify for The Open since Seve and Manuel Ballesteros in 1983.
Scotland's Lloyd and Elliot Saltman have become the first brothers to qualify for The Open since Seve and Manuel Ballesteros 26 years ago – but both of them did it by the skin of their teeth.
Former amateur star Lloyd, who four years ago finished a brilliant 15th at St Andrews in his only Open so far, had to wait five hours before discovering that his three-under-par 70 for a 10-under total at Kilmarnock Barassie was good enough to take one of the four final qualifying places on offer at that course.
The 23-year-old spent some of that time watching his older brother competing at nearby Glasgow Gailes, all the while keeping his fingers crossed that he would not be in a play-off.
Finally he received the news that Elliot, playing in the very last group of the day, had survived with nothing to spare as well.
"Wow – it's just fantastic that both of us are going to be at Turnberry next week," said Lloyd.
He would have had to go to sudden death if English professional Ricky Lee had birdied the last, but he hit his approach to 30 feet and three-putted.
Remarkably, there were almost two sets of brothers among the 12 who came through the 288-man event played over 36 holes at three seperate venues.
While Australian Daniel Gaunt also made it on the limit at Barassie, his brother Chris would have been in a play-off at Glasgow Gailes if Elliot Saltman had three-putted the last, but he two-putted it.
For London-based Daniel it could save his career. He has given himself three weeks to make some money or quit, saying: "I don't want to, but I have two kids and a wife to support."
Meanwhile, Jose Maria Olazabal was unable to produce the great golf he needed to survive, but he certainly witnessed somebody who did.
While Olazabal's Turnberry hopes now rest on him grabbing the one exempt spot up for grabs at the Scottish Open, Austrian Markus Brier played his two rounds at Barassie in a spectacular 16 under par.
Brier followed up his course-record 64 with a 66 for a six-stroke win over Saltman who tied at 10-under with Gaunt and Dane Peter Ellebye, who sank a six-iron at the long eighth for the second albatross of his life.
"Links golf is in my body – I loved it from when I was a teenager and visited Turnberry with six or seven other Austrian amateurs," said 41-year-old Brier.
Double Masters champion Olazabal was still in with a chance of grabbing one of the four places on offer at the course when he resumed on three under par, but after bogeying the long first he then blasted a drive out of bounds at the third and ran up a triple-bogey seven.
"It was doom and gloom after that for me, but Markus played really well," said the Spanish star, whose level-par 73 put him out by seven strokes.
Jean Van de Velde, runner-up at Carnoustie 10 years ago, will not be playing at Turnberry and nor will three more former Ryder Cup players – Barry Lane, Ronan Rafferty and Steve Richardson.
Van de Velde had disappointing rounds of 76 and 75 at Glasgow Gailes for a nine-over aggregate – and because he is not in the Loch Lomond field that is it for him this year.
England's Kenneth Ferrie, who missed out by one shot by finishing sixth at the French Open on Sunday, launched a scathing attack on Open organisers after falling three shots short at Barassie.
After teeing off just before 7.30am Ferrie feared a closing three-putt bogey had cost him dear and said: "The pin placing on the 18th is an absolute disgrace.
"My putt had four breaks on it from 25 yards and it just leaves a sour taste.
"I drove here late at night on Sunday and battled away for 35 holes, but just feel now it was a waste of time. And I guarantee when I turn on the TV next week there will be a lot of stupid flags at Turnberry as well."
He might yet be playing there because, like Olazabal, he immediately headed north to Loch Lomond.
Not one of the three courses needed a play-off to settle matters.
The successful quartet at Western Gailes were Swede Fredrik Andersson Hed and English professional Steve Surry, Thomas Haylock and Daniel Wardrop, who had six successive birdies from the eighth to get through right on the mark of two under.
At Glasgow Gailes, Saltman was joined by the venue winner, South African Thomas Aiken, and by former Ryder Cup player Peter Baker and Ireland's David Higgins.