The belt with flower power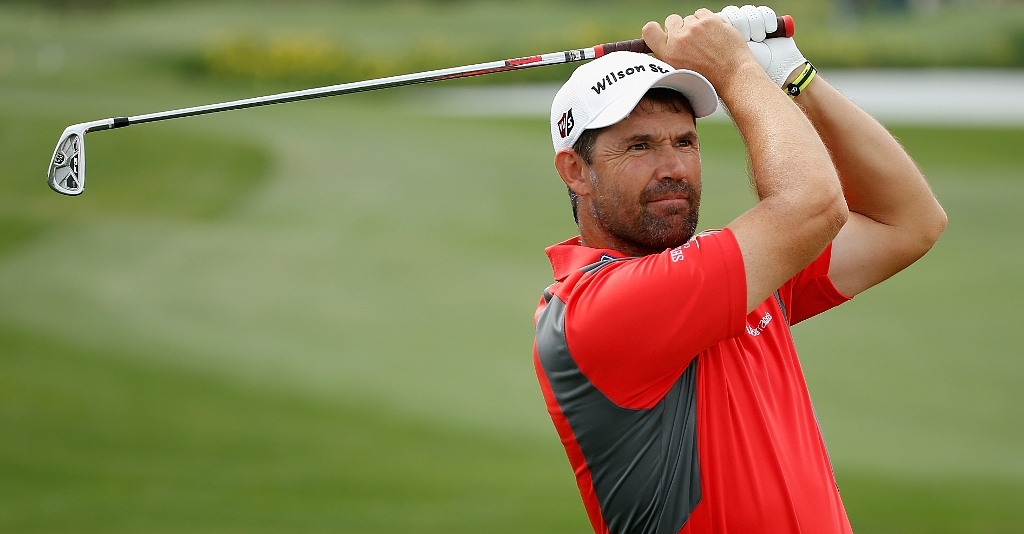 Druh Belts & Buckles has launched its first range of belts exclusively for women and packed it with 'flower power'!
Druh Belts & Buckles, has launched its first range of belts exclusively for women and in doing so have made sure it is packed with plenty of 'flower power'!
Following the huge success with the lady golfers of its sparkling diamante buckle design, Druh has created a range of signature flower buckles "especially for girls".
The new range features a pretty flower motif encrusted with a sparkling diamante 'db' set off by a variety of enamel infills in pink, purple, red and yellow as well as the more traditional white and black.
A one-off, multi-coloured striped enamel buckle has also been designed with the ladies in mind that can be matched with an outfit of any colour.
Says the manufacturers: "Already firmly established as the belt of choice on the men's professional tours, Druh Belts has also become a favourite amongst a host of lady professional golfers who demanded their own Druh range that was a bit more feminine and colourful.
The flamboyant American Christina Kim, Welsh number one Becky Brewerton, glamorous Swedes Carin Koch, Sophie Gustafson & Pernilla Lindberg are all now taking to the fairways dressed in Druh's stylish handmade leather and snakeskin belts.
"I like to look as good as possible when playing golf and Druh's Belts & Buckles complement the colourful, yet fun style that I favour," says Kim.
"I also really love the way that I can interchange the Druh Buckles with the different coloured Druh Belts."
Since launching last year, Druh Belts & Buckles have also rapidly become the male golf professionals' style secret, both on and off the course, and the brand boasts former Ryder Cup star Paul McGinley, 2010 Qatar Masters champion Robert Karlsson, Denmark's most successful golfer ever Thomas Bjorn and the 2009 Asian Tour Order of Merit winner, Thongchai Jaidee of Thailand, as Druh ambassadors.
A number of well-known pro golfers also wear Druh Belts & Buckles including Englishmen David Howell, Graeme Storm and Ross McGowan and Asian stars Gaganjeet Bhullar and Rahil Gangjee of India and Thai Chapchai Nirat.
Druh Belts & Buckles are not only favoured by golfers but by sportsmen such as English cricketers Stuart Broad and Graeme Swann and footballers Alan Shearer and Ian Wright. Boyzone's Ronan Keating is also a fan of Druh Belts & Buckles.
The Druh leather belt range is handmade in sumptuous classic and chic casual styles, using ten water snakeskins, ranging from turquoise to pink, and 15 leathers in different embossed styles, from crocodile to ostrich effect. Druh's interchangeable buckles in brushed nickel, polished silver or gold mean their belts can be customised to look smart on or off the course.
Druh Belts & Buckles are distributed in the UK via The Golf Business, who can be contacted at jane@thegolfbusiness.com or on 01932 568 330 or at www.thegolfbusiness.com
Druh Belts retail at circa £130 for snakeskin and circa £65 for leather (pending belt and buckle combination) and guarantees that the snakes used in production are not a protected species.