The Asian tigers roar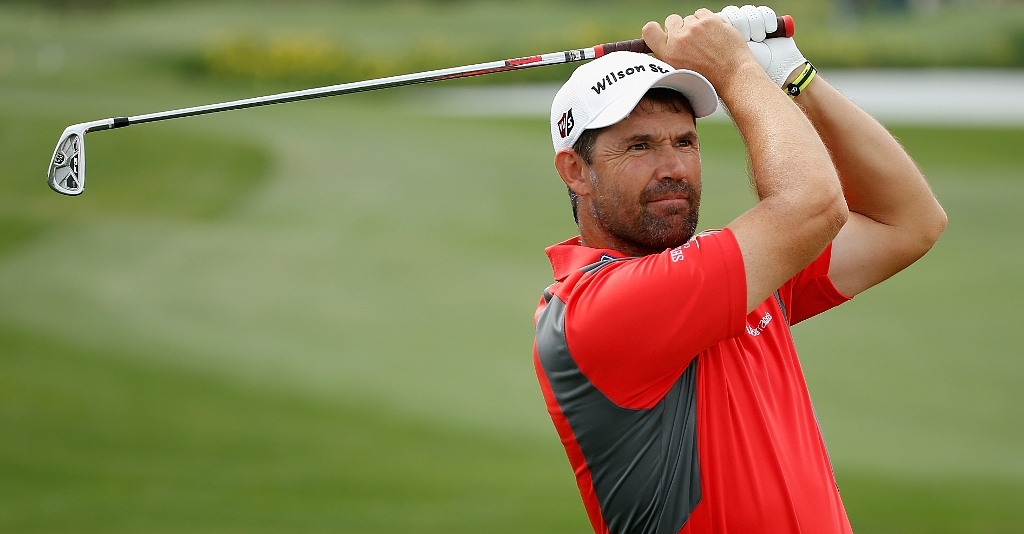 Matt Cooper predicts a bright future for Asian golf after their decisive victory over Europe in the Royal Trophy in Bangkok.
By Matt Cooper
When Seve Ballesteros sent a letter to the two teams competing at last week's Royal Trophy in Bangkok it was generally assumed that it would inspire the European team to victory in honour of the great man.
Yet if any team appeared motivated it was the Asians and on closer inspection it seems obvious when the Spanish legend wrote: "I really believe that this competition can help Asian golf grow as the Ryder Cup has done in the past with Europe."
As the greatest motivator of underdogs-with-ambition the sport has ever known, Seve's words were just what the current generation of Asian golfers wanted to hear.
The continent has always had a profile of sorts at the highest level of golf but the star performers have tended to trade in nothing more substantial than cameo performances at the majors.
There was Mr Lu (and his pork pie hat) who nearly won the Open in 1971, TC ("Two Chips") Chen whose double-hit cost him the US Open of 1984 and Tommy (Sands of) Nakajima who needed four shots to escape the Road Hole bunker when contending for the Open at St Andrews in 1978.
They were wonderful characters but they were also heroic failures and although many of the current generation of Asian golfers continue the tradition of smiling their way round a golf course, they are travelling the world to win tournaments rather than friends.
If that sounds familiar it is because it is – European golf was in much the same state before Seve shook things up.
Some might question the validity of the Asian victory last week against a weak European line-up, but do not underestimate the value of a team competition which can bring together disparate nations and create a spirit of togetherness.
Golf in Japan, China, India, Korea and Thailand has massive potential and the players can only benefit from piggy-backing off the success of fellow Asians as well as their fellow countrymen.
Sooner rather than later an Asian golfer will win the continent's first major and although KJ Choi and Jeev Milkha Singh are amongst the favourites to gain that accolade, the real strength of Asian golf lies in the future.
And the first home-grown superstar of Asian golf could be a young man who starred last week – Japan's 17-year-old sensation Ryo Ishikawa.
To appreciate his pedigree you need only learn the highlights of a career that is less than two years old.
In May 2007 – four months before his 16th birthday and playing as an amateur – he won his very first start in a professional event, the KSB Cup on the Japanese Tour.
2008 was his first full-time year as a professional and after a shaky start he won a minor event before claiming second place at the Japan Open.
That was followed by victory in the ABC Championship, second place in the prestigious Dunlop Phoenix event and another two top fives.
Those results were enough to force him into the world's top 100 – the youngest player ever to gain entry.
There is also double-potential with Ishikawa: not only would Asia take him to their hearts but Japan is a nation primed to go berserk for a truly world class golfer.
The Ozaki brothers were a little too parochial, Tommy Nakajima just short of the top class and Shigeki Maruyama never more than a very fine PGA Tour winner.
And yet this is a country whose press corps will feverishly follow every move of a player destined to miss the cut at the Open Championship every July.
If Ishikawa fulfils his promise, watching the reaction of his countrymen might be more fun than watching the golf.
In his short career he has already posed with seven-foot tall penguins on a winner's platform, thrown the first pitch at a high-profile baseball match and revealed a set of club-head covers emblazoned with the face of Ian Poulter.
It's safe to say that none of this will have gone unnoticed by the marketing men who will be convinced that Ishikawa is any sponsor's dream ticket.