The 93rd PGA's day of surprises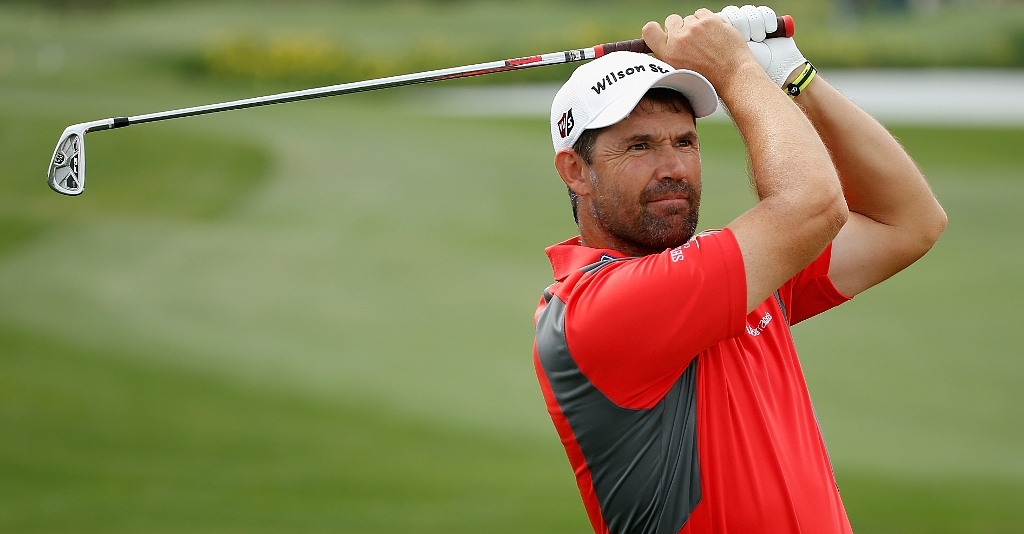 Two unheralded Americans lead the US PGA after a 2nd round that saw some of the game's biggest names miss the cut.
Two unheralded Americans, Jason Dufner and Keegan Bradley, topped the US PGA Championship after a second round that saw a beleaguered Tiger Woods lead some of the game's biggest names to the chopping block.
Two of Britain's most recent major winners, Darren Clarke, the reigning Open champion, and Graeme McDowell, the 2011 US Open winner went out with him on a bloody Saturday at Atlanta's beautiful and pristine, but deadly dangerous Highlands course.
And so too did Germany's defending champion Martin Kaymer, fellow major winners Angel Cabrera, Vijay Singh, Louis Oosthuizen and Lucas Glover – and equally as surprising, three of the games most exciting future superstars, Jason Day of Australia, Dustin Johnson of the US and Japan's Ryo Ishikawa, who were others to join the long queue to the chopping block.
In the meantime with eight contenders within two shots of the front runners among the players who did survive, the 93rd edition of the final major of the year is still wide open.
And with Jim Furyk the only major winner among them, there is every chance of a PGA Tour journeyman coming out of the pack on Sunday and grabbing instant fame of the kind that Rich Beem and Shaun Micheel managed in the year's gone by
As it is, Dufner, a US PGA Tour journeyman and Bradley, a Tour rookie, lead Furyk, fellow forty-something American Scott Verplank, 34-year-old DA Points and 40-year-old Australia John Senden by a shot with overnight leader Steve Stricker in the four-strong group behind.
Stricker, at number five the highest World ranked player on the leaderboard, and Thursday's second-placed Jerry Kelly both had tough Friday's at the office, Stricker slipping down the leaderboard with a 74 and Kelly with a 73.
Along with Furyk, who moved to within a shot of the lead with a day's-best 65, other big guns still in the running, three and four shots off the pace respectively, are in-form Adam Scott who came to John's Creek fresh from his victory at last week's WGC-Bridgestione Invitational, and England's World No 2 Lee Westwood.
Scott led briefly after Stricker and Kelly came back to the pack, but dropped back after a bogey on the 14th and a double-bogey on the difficult final hole,
Lee Westwood, in the meantime, sailed smoothly on with a no-fuss 68 to quietly keep alive his hope of a first major victory and a return to the top of the World Rankings list.
The result at the halfway stage may have come as a big surprises to the bookmakers and the public at large, but Dufner insisted that it had not surprised him at all.
"There are tons and tons of guys that can play golf out here," he told the media afterwards.
"The (TV) networks and the media focus on big names for a reason, that's who people want to see, Tiger Woods, Phil Mickelson, but there are other guys that can really, really play golf out here, who are really good and who you have never heard of," he said.
In contrast, Bradley, in his first year on the PGA Tour, admitted that he in fact, was pretty much an unknown and was indeed surprised to be lying where he was in his rookie year.
"The worst thing when you sign an autograph is when the kid looks at you and asks you what your name is. I've gotten that a bunch of times this week." the lanky Bradley said smiling broadly.,
"And I'd be lying if I said it wasn't a surprise that I was up here." he added.
"But I work very hard, and this is what I've been looking forward to doing my whole life."
Westwood, who is certainly not one of the unknowns, though he has yet to win a major, said of his situation, "I'm sort of cruising into position. A 71 yesterday by no means put me out of it, and then when I wanted to shoot something in the 60s today I got that 68, to try to get into the red and be in good position for tomorrow."
Scott, despite his stumble, believes there is every chance of making up the distance.
"With great golf, you can make up a few shots here," he said.
"I'm pretty sure that the guys who are leading and playing well, also think they can make some more birdies here. Good golf can make up shots".
Overnight leader Stricker's four early bogeys undid much of the good work on Thursday when he shot that blistering, record-equalling 63 but he was still only two strokes off the lead and confident he can come back..
Outside of the battle up front, Woods and injured reigning US Open champion Rory McIlroy, the pre-tournament favourite, helped ensure the day had plenty of drama.
Woods, a four-time winner of the event, shot a three-over 73 to leave him at 10 over for the tournament and, for the first time in his illustrious career, among the car boot slammers who would be heading home early.
After double-bogeying the par-four 11th and 12th holes, the luckless 14-time major winner sadly ended his round going from sand to water for a closing bogey at the 18th and left the course looking tired and dejected after seeing very few positives to take home with him.
"I showed signs that I can hit the ball exactly how I know I can. Unfortunately I just didn't do it enough times," said Woods who remains without a win since 2009 and, in fact must be wondering where he goes from here.
Woods, who has not qualified for the end of season FedEx Cup series, recorded five double-bogeys in a tournament for the first time and has a mountain still to climb if he is to feature in the next event on his schedule, the Australian Open in November.
McIlroy, playing with a bandaged forearm after injuring it when he hit a tree root at the third on Thursday and then, with the help of an ice pack, having battled bravely on to a highly respectable 70, wasn't able to make up any ground on Friday and is no longer likely to be a factor in this major after slipping further behind with a 3-over 73.
"It was probably tougher mentally more than anything else, trying to get it out of your mind," said McIlroy after a round of three birdies, three bogeys and a triple-bogey on the 17th.
TOP 10 LEADERBOARD
(USA unless stated, par 70)
135 Keegan Bradley 71 64, Jason Dufner 70 65
136 D.A. Points 69 67, Jim Furyk 71 65, John Senden (Aus) 68 68, Scott Verplank 67 69
137 Brendan Steele 69 68, Steve Stricker 63 74, Anders Hansen (Den) 68 69, Brandt Jobe 68 69