Thaworn back in the hunt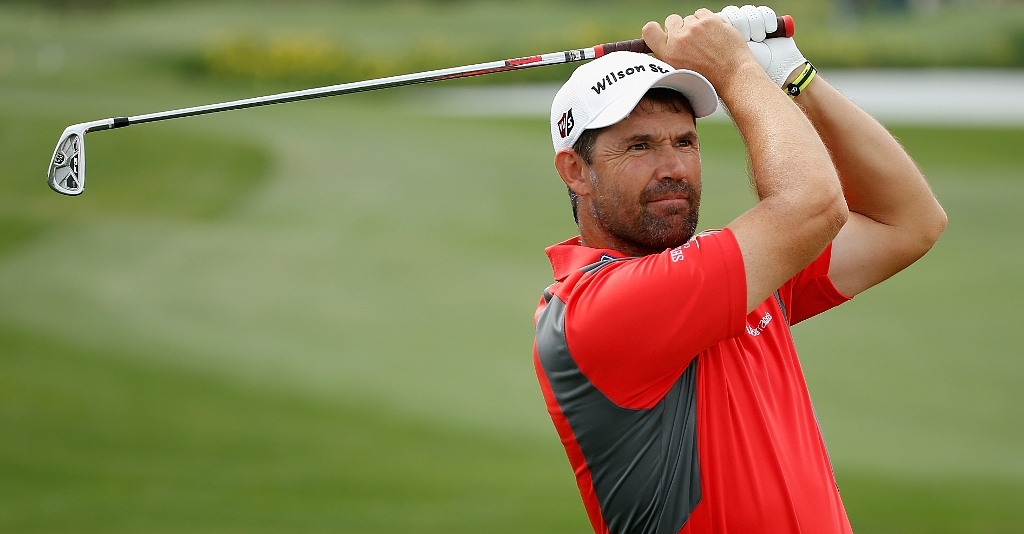 Thaworn Wiratchant fired a 2-under 68 to grab a share of the second round lead at the ISPS Handa Singapore Classic.
Thailand's Thaworn Wiratchant fired a two-under-par 68 to grab a share of the second round lead at the ISPS Handa Singapore Classic on Friday.
The former Asian Tour number one was tied with Himmat Rai of India and Finland's Kalle Samooja with a six-under-par 134 halfway total and remained on course for a record-equaling 13th Tour victory.
Rai and Samooja, an Asian Tour rookie, each fired matching 66s at the Orchid Country Club.
Malaysia's Danny Chia (69), Elmer Salvador of the Philippines (67) and in-form Brazilian Adilson Da Silva (67) are a stroke back on 135 while Chinese Taipei's veteran Wang Ter-chang (69) is among eight players bunched in seventh place on 136.
The 44-year-old Thaworn once again showed why he is still one of Asia's top stars by fighting his way into contention with four birdies against two bogeys on a course which he says does not suit his game.
"This is a very good score for me. I couldn't control my shots as I was either short of the green or over the green. It was tough to control the ball," said Thaworn.
"I'll play with two young players tomorrow. They are very long hitters. My aim is to hit fairways and greens and then rely on putting.
"This week, I have a good feel with my putter. Last week, I didn't have any feel and I struggled at the pro-am here, but after that, I practiced my putting and kept thinking in my mind 'go in, go in' and it started to work better for me."
Rai, rated as one of India's rising stars, displayed his growing maturity to put himself in contention with five birdies against one bogey. The Indian was clearly delighted with his rise to the top of the leaderboard as he searches for a maiden Asian Tour win.
"My strategy was a little better today. I didn't go for as many tough pins as yesterday which cost me a couple of holes. I basically played more for positions on the greens and it worked out well," said Rai.
Samooja, a Qualifying School graduate, is hoping to join countryman and regular roommate Joonas Granberg in the exclusive winner's club following the latter's win at the Worldwide Holdings Selangor Masters in July.
"You can see from the results, tournament by tournament, I'm getting better scores. I just need to keep it up for the last two rounds," said the 23-year-old who enjoyed a bogey-free card with four birdies.
"Joonas' win in Selangor has given me the confidence that I can do it too. We spoke a lot after his victory. He said to just be patient and keep making birdies," added the Finn.
The weekend cut was set at two-over with a total of 71 players making it into the weekend rounds.
The ISPS Handa Singapore Classic, which is supporting relief and rebuilding efforts in Japan following the tsunamai tragedy this year with a US$100,000 donation, will be beamed live on the Asian Tour's television platform of over 200 nations and 850 million homes during the weekend rounds.
TOP 10 LEADERBOARD
134 – Himmat Rai (Ind) 68-66
Kalle Samooja (Fin) 68-66
Thaworn Wiratchant (Tha) 66-68.
135 – Elmer Salvador (Phi) 68-67
Adilson Da Silva (Bra) 68-67
Danny Chia (Mas) 66-69.
136 – Wang Ter-Chang (Tpe) 67-69
Daisuke Kataoka (Jpn) 66-70
Baek Seuk-Hyun (Kor) 71-65
Adam Groom (Aus) 69-67
Andy Choi (Kor)