That's better Mac, but Noren's in front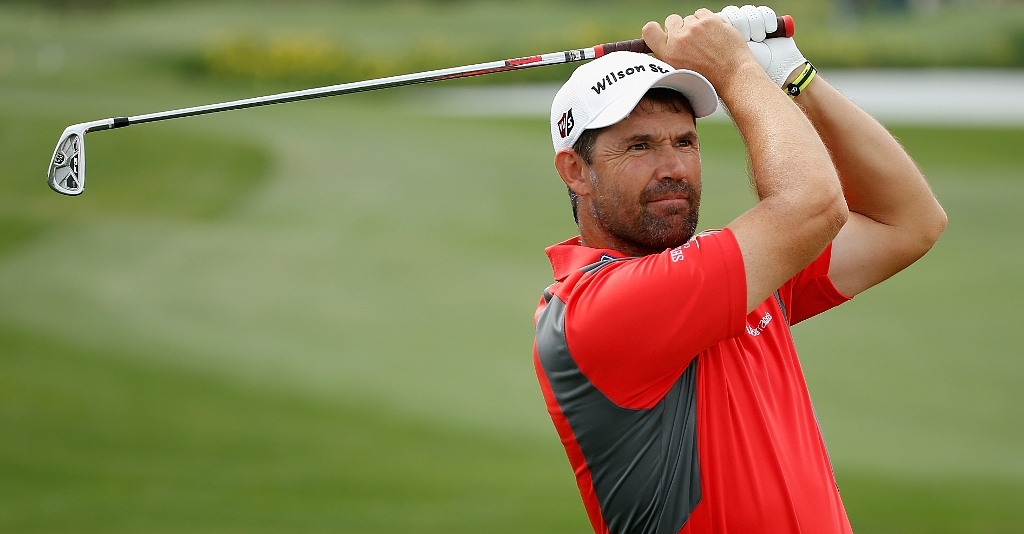 There was little to suggest at Kuala Lumpur GC on Wednesday that Rory McIlroy had just come out of a nightmare.
There was very little to suggest in the solid golf Rory McIlroy played in Wednesday's opening round of the 50th Maybank Malaysia Open that he was coming out of a traumatic meltdown at the Masters.
Cheerful as ever, as mentally cool as his homeland Northern Ireland is in Winter, and showing no ill-effects of his trans-global flight to Kuala Lumpur from Augusta or from the stifling heat of Malaysia, the 21-year-old opened with a three-birdie, one-bogey 69.
It didn't put him into the lead – or even into second or third place, but it was certainly a mighty encouraging bounce back.
And as it was, Sweden's Alexander Noren who grabbed the lead when he edged past early clubhouse leader Matteo Manassera late in the day to take possession of the first day's top spot by two shots with a blistering 8-under 64 that included just one bogey, coincidentally at the same 14th hole where McIlroy lost his only shot.
Manassero, still 17, was alone in second at 6-under heading into the second round with Asia's top hope for the title, Jeev Milkha Singh, Australia's surprise packed Darren Beck and Scotland's Stephen Gallagher in a three-way tie for third on five under.
McIlroy was a further two shots back in a dozen-strong tie for 9th that included Open Champion Louis Oosthuizen and will have some work to do to play catch-up golf heading into Sundays final against the most stellar field ever to compete in Malaysia's national open, but he has a special ability to go lower than most when he finds the momentum and cannot yet be written off.
"I would have definitely taken it before the round," said McIlroy.
"I knew I was going to put a few bad swings on it just because of the way I was feeling but you know hopefully as the week progresses I can get better and shoot some better scores.
"What happened last week is completely behind me now. I think there were more people upset about that round than I was. I'm fine.
"It's one bad round. I'll live and I'm getting on with it and happy to be here and happy to shoot a decent first round."
When asked if his monster drive was the longest of his career, the Northern Irishman said: "Probably. You don't say this too often but I was almost too close to the green on a par five. It must of went at least 400 yards.
"I was lucky it hit off the cart-path and it could of went out of bounds but it stayed in bounds for me and set up an easy birdie."
New Masters Champion Charl Schwartzel, who came from four shots back with a sensationally 66 at Augusta, is saying pretty much the same thing about himself on the strength of the fact that after a fumbling first nine where he dropped three shots, he was able to hit back with two second-round bogeys and finish with a not-so-bad 1-over 73.
But in the light of the huge anti-climax he will be battling to shake off and the nine shots he will need to make up against this week's star caste, his hopes may be a little too optimistic.
Looking back at Manassero's high-quality round, we note that run of four consecutive birdies from the 15th helped the Italian young gun, race to a 31 on the second nine after teeing off at the tenth.
"I made a good putt on 15 and three short ones from four foot," he told the media afterwards. "They got me going from one under to five under straight away."
There were further gains at the third and fifth and a bogey at the sixth on his way in on the second nine as the Castello Masters Costa Azahar winner opened up a one shot clubhouse lead.
"It was a good round of golf," he added. "I played well – six under is a great way to start.
It gives you a lot of confidence and that's what I need.
In the meantime, Charl Schwartzel's high-pressure, final-day exertions at the Masters on Sunday have clearly taken its toll on South Africa's third Green Jacket winner.
He had three bogeys in an outward 39 before fighting back with two birdies and no dropped shots for a respectable one over par 73.
"I didn't sleep much. It's difficult, 12 hours of change. I'm just feeling like I don't know where I am" he said.
"I'm really struggling to focus, my golf swing is tight. My body's not responding right now.
"It would have been nice to be here a day earlier to prepare a little bit better. But I didn't put myself completely out of it today.
"I made two-under-par on the back nine, which is moving in the right direction.
"If I can get out and go and hit some balls and come out tomorrow and shoot a good score, I can still challenge for the title."