Thai teen snatches Malasia lead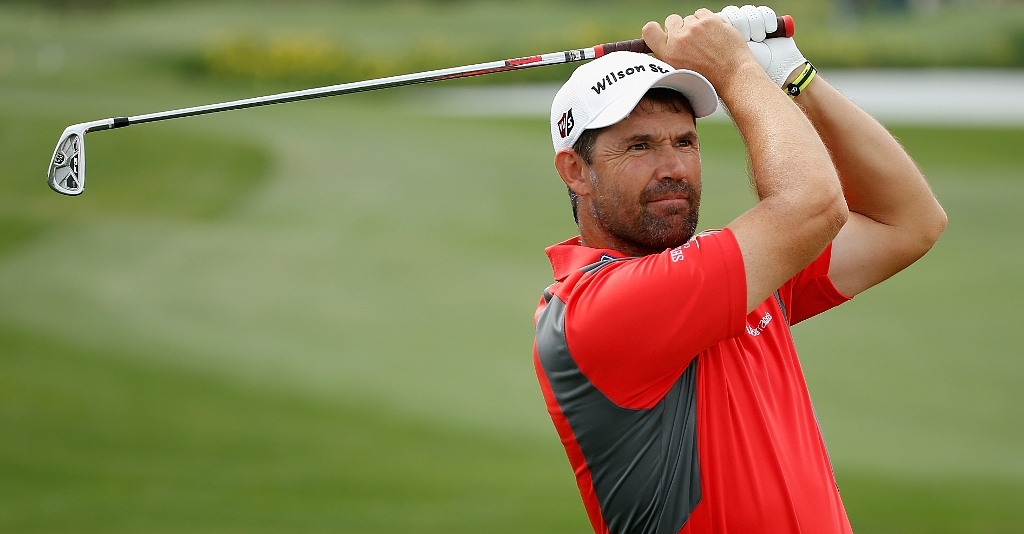 Thai teenager Panuphol Pittayarat has snatched a surprise one-shot lead after the first 36 holes of the Asian Tour's Selangor Masters.
Panuphol Pittayarat has snatched a surprise one-shot lead after the first 36 holes of the Worldwide Holdings Selangor Masters, the Thai teenager having shot an impressive second-round 7-under-par 65 on Thursday.
The young Thai, nicknamed 'Coconut' by his family members, overcame the flu bug to break away from a bunched leaderboard at Kota Permai Golf and Country Club with his sparkling seven-birdie round.
Overnight leader Joonas Granberg of Finland stumbled to a 75 to finish day two tied second with Australian Marcus Both (67) and two other up-and-coming Thais, Panuwat Muenlek (69) and Namchok Tantipokhakul (67).
Former Asian Tour number one Jyoti Randhawa of India battled to a 71 to remain within two shots of the leader with amongst others, back-in-form Malaysian Airil Rizman (67), Bangladeshi Siddikur (70), who is second on the Order of Merit, Korea's Young Nam (69) and Chinese Taipei's Chang Tse-peng (66).
The pint-size Panuphol, who leads on eight-under-par 136, turned professional at a tender age of 14 as the talent pipe from Thailand unleashed yet another potential star.
The bespectacled teen was delighted to top the leaderboard as he has been feeling unwell.
"It was a lucky round. I was struggling with the flu and a sore throat but I still managed to put in a good round. I put in intense practice last week. I've been feeling down because I've been playing bad lately and I know I can play well.
"I really pushed myself last week and put in another extra 100% in my training and fitness. I'm happy it has paid off," said Panuphol, whose effort was his career best score on the Asian Tour.
"The front nine was good. I made easy birdies from the fairways, out of the bunker and from divots. On the back nine, my putting was great. There are many good players within reach and I have to do my best and try not to put too much pressure on myself. My goal is to finish in the top-10 and I will be more than happy to take that result."
Both was also bogey-free as he kept up his bid for a third Asian Tour victory.
He lamented missed opportunities on the tricky and slick Kota Permai greens. "That was nice. I played pretty solid and left a bunch out there. I gave myself a lot of opportunities on the greens but they are pretty tricky to read.
"At the minute my game isn't that great. I've done some work with my coach and he is here this week. I spent a little bit of time on the range with him before I went out today. I haven't changed anything major, just bits and pieces."
The 24-year-old Namchok, who rose to prominence last season when he lost in a play-off at the season-ending Black Mountain Masters on home soil, was delighted to hit top form after a roller-coaster season.
"Everything was good. All my birdies were inside eight feet as my iron play was good. After the rain (in the afternoon), there was no wind and the greens were soft. Conditions were easier for scoring," said the stocky Thai, who finished tied eighth in the Worldwide Holdings Selangor Masters last year.
" I'm feeling good. This year, I've missed the cut in all the big events. I need more confidence. I'm still learning but I think this week, maybe I will have a chance to win."
With four out of the five players ahead of him searching for their maiden win, Randhawa reckons his experience could come to good use in the final two rounds. He was disappointed to falter on his homeward stretch where he dropped three bogeys.
"I was playing well, three under after nine holes. Then I started to want more. I wanted to close out the tournament. I got ahead of myself," said the 39-year-old, who holds eight victories on the Asian Tour and was the Order of Merit champion in 2002.
Malaysia's Airil provided the local cheers as he moved up the leaderboard with six birdies against a lone bogey to lie two behind Pittayarat.
"I had a really good start. It was in a nice rhythm of birdie and pars until the 18th hole (he started on the back nine). I hit so many good shots on my back nine but couldn't hole any putts. I'm really happy with how I played and hopefully I can keep it up in the next two days," said the 2007 Pakistan Open champion.
"I feel good but you can't say anything when you are playing in the last two rounds. I would like to keep on doing what I'm doing. If I can keep up this good form, I may finally win again."
Top 10 leaderboard
136 – Panuphol Pittayarat (Tha) 71-65.
137 – Joonas Granberg (Fin) 62-75, Namchok Tantipokhakul (Tha) 70-67, Panuwat Muenlek (Tha) 68-69, Marcus Both (Aus) 70-67.
138 – Sujjan Singh (Ind) 72-66, Scott Barr (Aus) 72-66, Chapchai Nirat (Tha) 71-67, Chang Tse-Peng (Tpe) 72-66, Siddikur (Ban) 68-70, Jyoti Randhawa (Ind) 67-71, Airil Rizman (Mas) 71-67, Young Nam (Kor) 69-69.