Ten questions for the LPGA Tour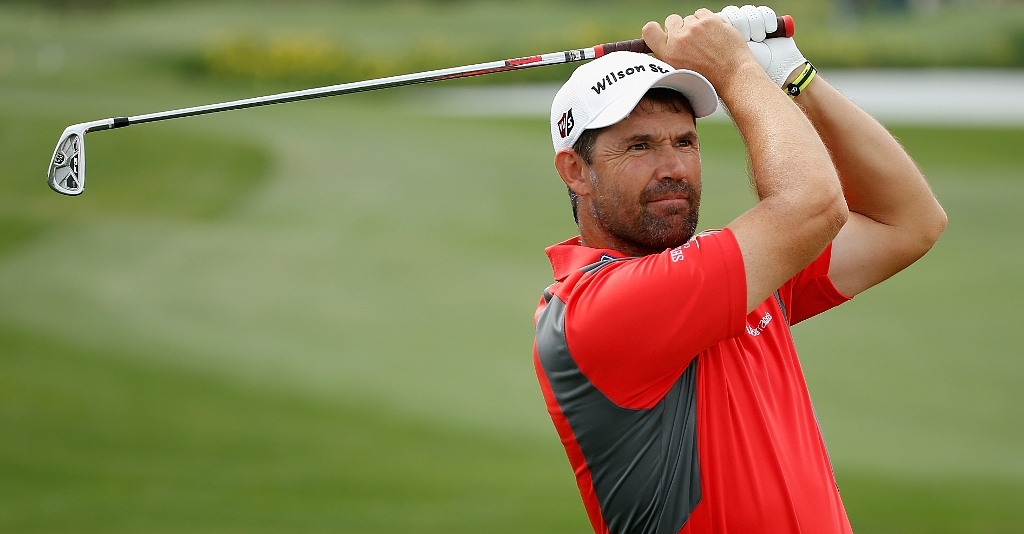 The new LPGA season starts in Thailand this week. Matt Cooper sees it as a critical year with some key questions to be answered.
The 2010 LPGA season starts in Thailand this week. It will be a critical year for the tour with some key questions to be answered.
Here are the 10 of the biggest:
(click here to see pictures of all the players you will read about here)
Will Michelle Wie's maiden win herald a great career?
Okay, it's an obvious question but it matters. It matters because her parents have put their daughter's teenage years on the line. It matters because her management company and sponsors have put a lot of cash on the line. It matters because the LPGA is crying out for an American star.
Oh, and it also matters because it would be nice to see Michelle herself get some reward for her hard work, natural talent and all the setbacks she has had to endure whilst others decided what was best for her.
If 2009 represented her breakthrough year – when she emerged as a character at the Solheim Cup and a winner in Mexico – 2010 could be the year she establishes herself as a superstar.
Will Ji Yai Shin usurp Lorena Ochoa as the world number one?
The rise of Shin has been astonishing. We saw very little of her in 2007 but what we saw was impressive (sixth in the US Open, third in the Evian Masters). In 2008 we actually didn't seen very much more of her what we did see was even more impressive: she won three times on the LPGA (including the British Open) without actually being a member of the tour. All of which meant that she qualified as a rookie in 2009 and promptly won four times, added another five top-five finishes and romped to the top of the money list.
Ochoa had a very good 2009 by any normal standards (three wins) but two years ago we wondered if she could dominate as Annika Sorenstam did before her and already we suspect she won't.
At the start of 2009 Shin trailed Ochoa by 7.8 points in the Rolex World Rankings. That figure is now down to 2.43 points and the margin is getting narrower by the month. Shin may be the new number one sooner rather than later.
Will Paula Creamer find the winner's circle again?
2007 and 2008 were big years for Creamer: she won six times and became the highest ranked American player. All she lacked was a major championship title. But there have been two constants throughout her career: a frustrating habit of getting injured or falling ill and an inability to win on the major stage.
Actually make that three constants because Creamer has also always possessed the courage and determination to play good (and uncomplaining) golf when injured or ill.
She is a bit of an enigma. She's the cutesy all-American girl clad in pink who also wears a seriously sour face in the heat of battle. And off the course she plays the corporate game as well as any player yet does so with a wry smile that is both very endearing and suggests an intelligence and sense of humour that is as sharp as her business acumen.
Her performance in 2009 was undoubtedly hindered by a mysterious stomach problem but she is hopeful that is finally behind her. A return to the winner's circle would be popular.
Will American golfers finished third again?
The 2009 LPGA schedule was dominated by Asian golfers – we all know that. What was less well-reported was that the Americans also failed to better the European total in the end-of-season continental count.
For what it is worth, the final scores were: Asia 13, Europe 6, USA 5, Rest of the World 4. And Europe also won the major count with two wins (Catriona Matthew and Anna Nordqvist) to one each for Asia and the USA (Eun-Hee Ji and Brittany Lincicome respectively). The home-grown players won't be keen to see those results repeated.
How will European golfers fare?
As the above proves, Europe's top stars are doing a fine job on the LPGA. The likes of Matthew, Nordqvist, Suzann Pettersen, Sophie Gustafsson, Helen Alfredsson and Maria Hjorth are flying the blue flag very high.
But this year those stars will also be joined by a new breed. The first wave are players who have proved themselves on the LET and are now looking to take a step up in class – the likes of Gwladys Nocera, Iben Tinning, Marianne Skarpnord, Tania Elosegui and Beatriz Recari.
But there are also two fascinating additions from Spain – Aza Munoz and Maria Hernandez. Both have spent the last few years excelling in US college golf and progressed through Q school with ease. Talented, ambitious and at ease in the States, they'll be worth watching very closely indeed.
Will Ai Miyazato continue to improve?
It was always a matter of when Miyazato would fulfil her talent on the LPGA not if. She was the female Ryo Ishikawa – winning on the Japanese tour whilst still in high school, then sweeping up another 13 titles at that level. But after three full seasons on the LPGA it was a case of close but no cigar (seven times she finished second or third).
All that changed in July when she claimed victory at the Evian Masters. A week later she couldn't wipe the smile off her face at the British Open and her form never let up for the rest of the year.
In nine LPGA starts post-Evian she never once finished outside the top 20 and added yet another win in Japan. She'll be keen to maintain that form in 2010 and become a worldwide, rather than merely a Japanese, star.