Swedish pair lead in Spain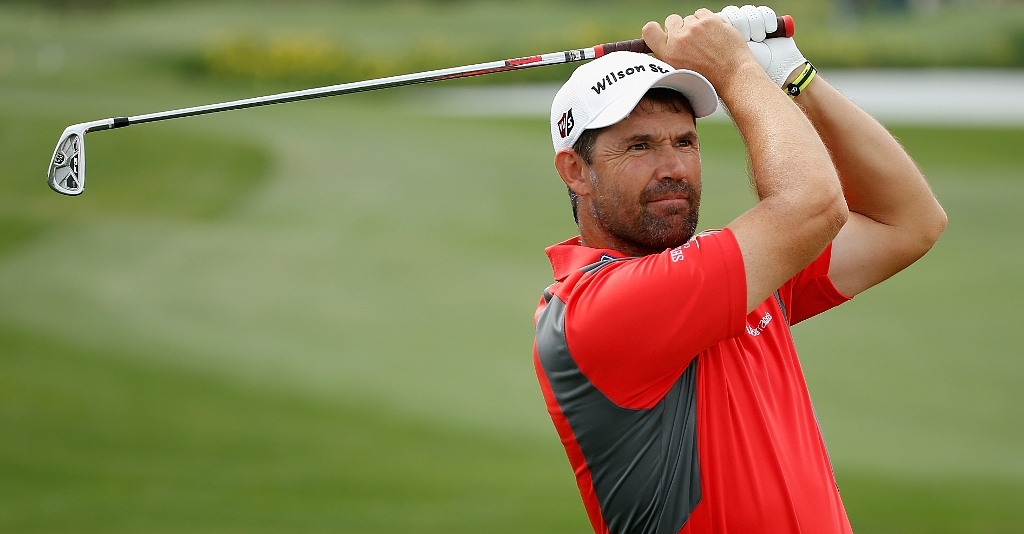 Anna Nordqvist and Sophie Gustafson lifted Sweden into a two shot lead at the Comunitat Valenciana European Nations Cup.
Anna Nordqvist and Sophie Gustafson lifted Sweden into a two shot lead at the Comunitat Valenciana European Nations Cup in Spain on Friday. The pair combined for 10 birdies in the Valencian Cup format, which is a variation on Greensomes.
Adding a 62 to their opening 65 in Thursday's fourballs, Sweden finished at 15-under-par, just three shots behind the previous year's winning score, after 36 holes. The Spanish duo of Tania Elosegui and Emma Cabrera were placed second at 13-under-par after a round of 65 that included an eagle, a bogey and six birdies.
The Australian team of Karrie Webb and Karen Lunn fired a 65 and shared third at ten-under with Italy, represented by Veronica Zorzi and Giulia Sergas and the Danish duo of Iben Tinning and Lisa Holm Sorensen, playing together for the third year.
"It was all about team work out there. I felt like I had to try to hit the fairway as I knew Sophie was going to stick it close so I could tap it in for birdie. That's how I felt a lot of the time," said Nordqvist, who won two tournaments last year in her rookie season as a professional.
Gustafson, a winner of 23 international titles, added: "I was focused on getting my shots into the green closer than Anna because I really wanted her to be the one putting for birdies."
The pair had nine threes on the card in total. They went out in 32 with birdies on the third, fifth, seventh and ninth holes.
With further birdies on holes 10, 12, 14, 15, 16 and 18 they came back in 30 and also made an important par save on the tough par-three 17th hole.
"I think obviously we had some awesome momentum going on the back nine, we played so good coming off birdies on 14, 15 and 16 and then making a par is always important, especially in
the end because you want to keep that momentum going all the way to the end and finish well," Nordqvist said.
"We knew we had to stay short of the pin because it's pretty fast coming down if you are short of the pin. I thought I hit a good shot but it was the wrong club so I mean, you've just got to accept that. Sophie hit a little to the right but thanks to Sophie we managed to save par there so it got us some momentum for 18."
Spain made a fast start on a fine day at La Sella Resort and they were seven under for the front nine. Cabrera Bello rolled in a 10 foot birdie putt at the first hole, before holing out for eagle from the front greenside bunker on the par-five second hole, which gave her and Elosegui a two stroke lead.
They then birdied the par-four third hole, Cabrera Bello knocking in a three-footer, before moving to 11-under-par when Cabrera Bello again rolled in a tricky putt at the fifth. At the eighth, Cabrera Bello's putting skills again came to the fore when she nailed a six foot putt and the pair moved to 13-under-par with another birdie at the ninth hole. They were out in 29 with a three stroke lead over Sweden, however when Spain bogeyed the 11th and Sweden birdied the 14th the two teams were locked at 12-under-par. Spain made another birdie at the tough 17th hole.
Elosegui said: "I'm very happy. I think it's a great round and a great score for this format. Sweden shot 62 which is unbelievable but 65 is a very good round."
Cabrera Bello, whose father was out supporting in the gallery with the Spanish flag, added: "It was very exciting. Actually our first four came at the seventh hole, because I was just doing the score card. It was an amazing start. On the front nine I was putting most of the time and that was working and then on the back nine it was Tania putting and me hitting the second shots."
Australia were one of the favourite teams coming into the event and they made their move on Friday, Webb holing a bunker shot for eagle at the par-five second hole, with five birdies over the last six holes.
"We just finished well really," explained Lunn. "We struggled a little bit all day but hung in there and made a few birdies at the end."
"Both of us weren't gelling at the same time but we were doing enough to make pars and then it really clicked the last six holes," said Webb, a winner of seven major championships.
The Italian team, who tied for second at the 2009 event, shot a second round of 66 and Sergas said: "It was very consistent. We shoot 33, 33, so it was a good round."
Zorzi said: "Well today was different: sunshine, no rain, good feelings, everything was good today. Everybody put the first shot in the fairway and also we had a chance to choose the ball on the green so we played very good together."
Saturday's third round will be fourball, better-ball, followed by a final round of "Valencian Cup" on Sunday.
Scores at the end of round 2:
129 – SWEDEN Anna Nordqvist & Sophie Gustafson 67 62
131 – SPAIN Tania Elosegui & Emma Cabrera-Bello 66 65
134 – AUSTRALIA Karrie Webb & Karen Lunn 69 65, ITALY Giulia Sergas & Veronica Zorzi 68 66, DENMARK Iben Tinning & Lisa Holm. Sorensen 68 66
136 – FRANCE Gwladys Nocera & Jade Schaeffer 67 69
137 – NETHERLANDS Christel Boeljon & Marjet van der Graaff 68 69
138 – SCOTLAND Catriona Matthew & Krystle Caithness 69 69, USA Beth Daniel & Meg Mallon 67 71, AUSTRIA Nicole Gergely & Stefanie Michl 66 72
139 – RUSSIA Maria Verchenova & Anastasia Kostina 71 68, WALES Becky Brewerton & Breanne Loucks 69 70
140 – ENGLAND Karen Stupples & Melissa Reid 71 69
141 – GERMANY Bettina Hauert & Anja Monke 70 71
142 – FINLAND Ursula Wikstrom & Jenni Kuosa 73 69, SWITZERLAND Caroline Rominger & Frederique Seeholzer 71 71
143 – NORWAY Cecilie Lundgreen & Caroline Martens Larsen 72 71
147 – IRELAND Rebecca Coakley & Hazel Kavanagh 72 75