Swedes grab the lead in Spain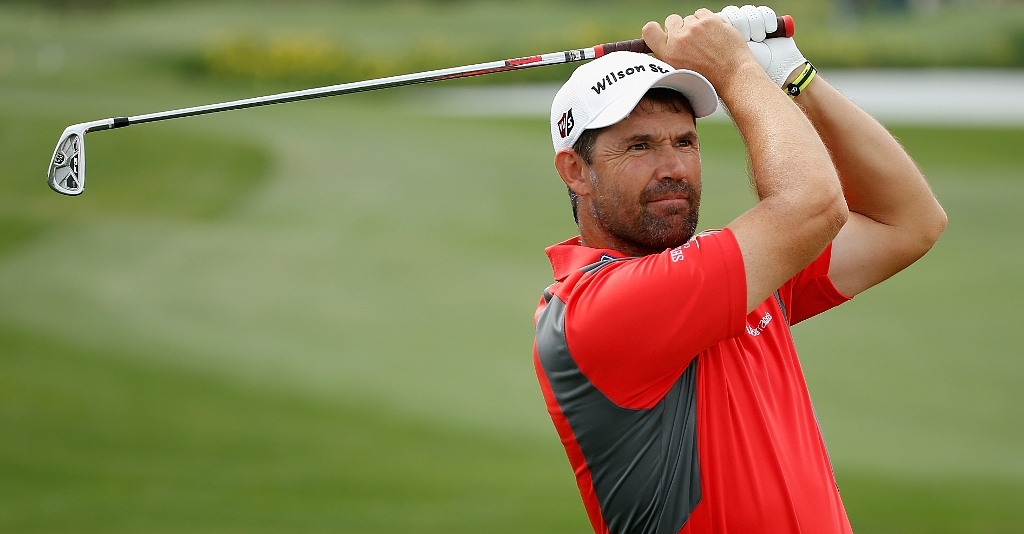 Sweden lived up to their billing as pre-tournament favourites with a perfect nine-under-par 63 in the Valencian Cup format on Friday.
Sweden lived up to their billing as pre-tournament favourites with a perfect nine-under-par 63 in the Valencian Cup format on Friday.
The 2010 champions Anna Nordqvist and Sophie Gustafson took team Sweden's total to 13 under par 131 at the halfway stage at La Sella Golf Resort in Alicante. The home nation of Spain is their nearest challenger one stroke back after Azahara Muñoz and Maria Hernández carded a sensational 66.
Wales occupies third place two strokes further back at ten under after Becky Brewerton and Lydia Hall's second round 66, with Germany in fourth spot on nine under par 135.
First round leaders, Karen Lunn and Katherine Hull of Australia, recorded a 71 to move to eight under for the tournament in a tie for fifth alongside the French pair Karine Icher and Virginie Lagoutte-Clement, who shot 68.
Despite the cooler temperatures, it was hard not to cast the mind back 12 months to when Sweden combined on the Olazabal course for a brilliant 62 in the same format on Nordqvist and Gustafson's tournament debut.
After combining for nine birdies, World number 19 Nordqvist felt that Sweden was heading in the right direction to defend their title.
She said: "We shot four under yesterday and nine under today so I guess we prefer this format. It was a good day. We hit a lot of shots close to the pin, I think eight birdies were within two metres so Sophie was really good with the putter and we kept firing at it, so we had a lot of birdie chances out there. You don't have two chances on every green, so I think it puts a bit more pressure on every putt."
Gustafson said: "We both played well today, better than yesterday. We seem to like this format better."
The team went to the turn in five under 31 after making three straight birdies from the second, holing another at the sixth and they moved a stroke ahead of the field after Gustafson played a superb bunker shot to within three feet of the hole on the par-five ninth, allowing Nordqvist to covert the putt for birdie.
The team was on fire striking approach shots to five feet at the 11th and then to within a foot at both the 13th and 14th holes. They then two putted the par-five 18th for a closing birdie.
Team Spain mixed a bogey with seven birdies and Hernandez said: "We played pretty good both of us. I think we have an advantage because our games are very similar."
Muñoz added: "We are just playing good and our games are pretty similar. Playing her ball is pretty much like playing my ball, so it's really easy for us. We were hitting good shots into the greens and I made a few good putts."
Wales also made a move and Brewerton praised her partner: "Lydia, she's been the star of the show this week so far.
"I missed a couple of short putts, from not even two feet on the seventh and one on the par-three fourth, but between us we managed to hit great tee shots on all the holes on the back nine and put ourselves in a great position, because they are the tougher holes. Lydia's putting was fantastic. Five under on the back nine is an unbelievable day."
Australia is still in the hunt and hoping for a repeat of their superb first-round 65 in Saturday's fourballs.
Lunn said: "We played okay and had a lot of chances. We got to nine under and had a couple of good chances on 14 and 15 but didn't finish great. The wind was tough out there and it was colder so the ball wasn't travelling as far."
Hull added: "The putts didn't drop today and we only had three birdies as opposed to nine so that was the difference. If you get a hot putter you can make a lot of birdies, you've just got to make the most of those chances."
The Valencian Cup format is a variation on Greensomes, where each player tees off with one ball but the partners swap and play alternative balls until they have played the number of shots expected to reach the green in regulation. When they have played one shot on a par-three, two shots on a par-four or three shots on a par-five, they choose the best position and take alternate shots using one ball until completing the hole.