Sweden hold onto their lead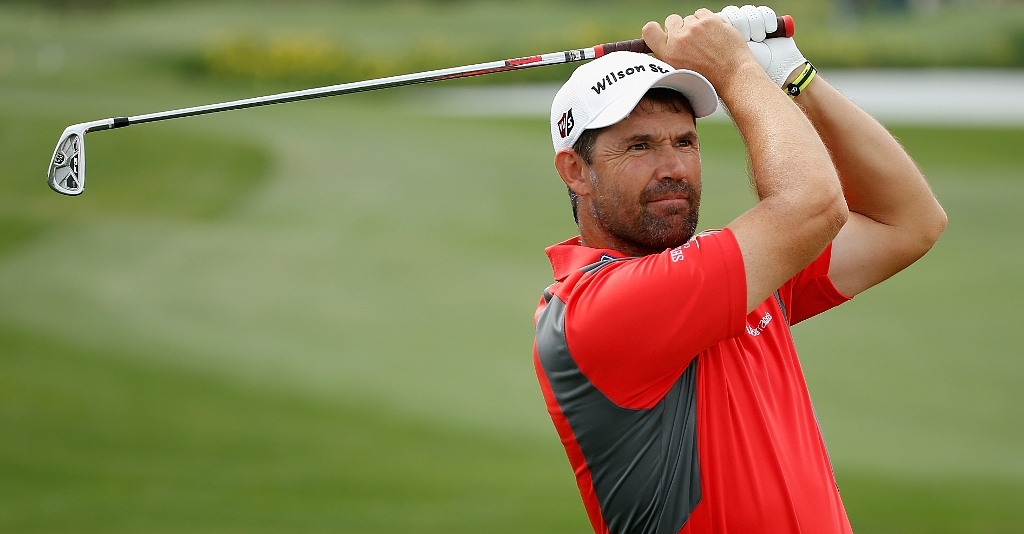 Anna Nordqvist and Sophie Gustafson have kept Sweden in the lead after day 3 of the European Nations Cup.
Anna Nordqvist and Sophie Gustafson kept Sweden atop the leader board after the third round fourballs at the European Nations Cup in Spain on Saturday.
The defending champions fired a four under par 68 at La Sella Golf Resort in Dénia, Alicante.
Nordqvist carded three birdies, while Gustafson added one for a 17 under par total of 199.
They will take a three stroke advantage over Spain into Sunday's final round played in the Valencian Cup format, which is an adaptation of Greensomes.
"Four under today, so a solid round," Nordqvist said. "We got off to a really good start this morning; we're in the lead by three shots and that's where you want to be. I'm looking forward to tomorrow."
Azahara Muñoz and Maria Hernández from Spain carded a two under 70, with Hernández contributing the birdies on the third and fifth holes.
Muñoz was clearly disappointed. "We had many chances but we didn't make them .Thank god, we have one more day and hopefully we can do it tomorrow," she said.
Hernández added: "We didn't make as many birdies as we had chances today but we have one more day to go so we're pretty excited about it. We'll go tomorrow and try to make as many as we can."
The Welsh pair of Becky Brewerton and Lydia Hall remained in third place on 13 under after a round of 69.
Brewerton said: "Three under today wasn't bad because the wind got up on the back nine and we're in a good position for tomorrow. I did leave a couple of putts out there but to be fair I hit them where I wanted to. The greens were quite tricky so Sweden's score is pretty good. I thought the pins were quite tough."
Hall felt that the Welsh team could still snatch the title back from the Swedes and said: "Brew played exceptionally well today and I wasn't there as much but hopefully tomorrow we can go low."
The English pair of Laura Davies and Melissa Reid was fourth, five shots off the lead going into the final round, with France and Germany a stroke further back. First round leaders Karen Lunn and Katherine Hull from Australia shot 70 and occupied seventh position at 10 under par 206.
The USA team shot the best score of the day – an eight under par 64 – after Brittany Lincicome and Christina Kim put on a small wager to get them to nine under and in eighth place overall.
"Brittany and I made some putts, made some birdies. We actually had a side bet going that there was 20 dollars per birdie. So even if one of us made a birdie, if we were both in birdie range we would try and have our side bet going, so that might have spurred everything, to be honest," said Kim.
"Brittany was feeling better today. She had an upset stomach but she managed to eat a little something last night and she had a little bit more than just a croissant this morning, which was nice, because that way she actually had some energy out there."
Finland's Ursula Wikstrom and Jenni Kuosa were a shot further back after a 70, while Christel Boeljon and Dewi-Claire Schreefel from the Netherlands were in tenth place.
The Swedes will play with the Spanish again at 10.21am in Sunday's final round.