Super Tseng leads second major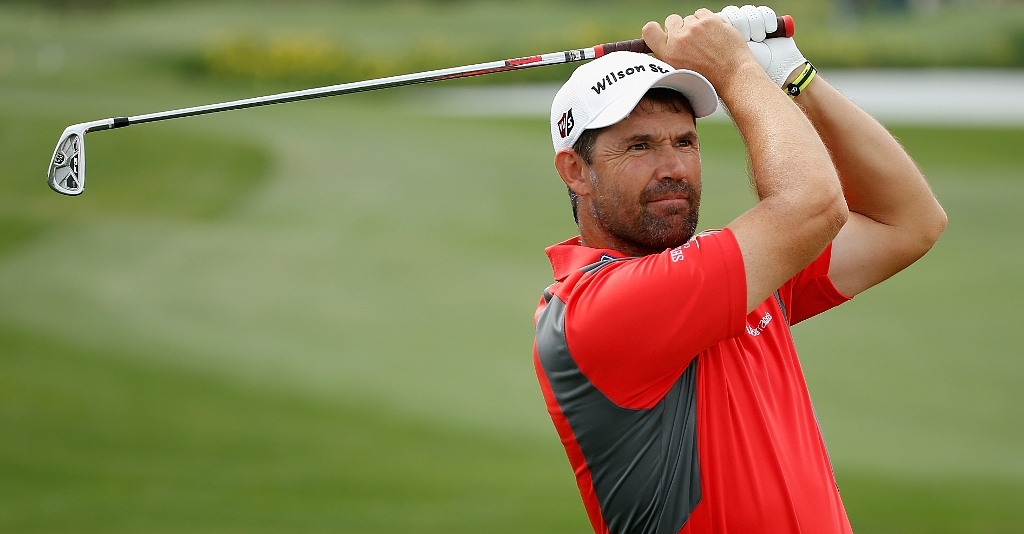 Inspired by Rory McIlroy, Yani Tseng has gone out and shot a record 6-under 66 at the second women's major of the year.
Saying she had been inspired by Rory McIlroy's heroics at the US Open on the eve of teeing off, Taiwan's Yani Tseng went out on Thursday and shot a course record 6-under par 66 in the first round of the Wegmans PGA Championship.
The 22-year-old womens World No 1, the youngest golfer ever to win three major championships, used some spectacular target golf on the rain-softened greens of the Locust Hill Country Club in Cromwell, New York, to offset two bogies with an eight-birdie charge as she chased her 4th major title in the second major of the year.
She leads reigning US Open champion Paula Creamer of the USA by one stroke, with three more Americans, Angela Stanford, Diana D'Alessio and Stacy Prammanasudh and a South Korean, Mee-na Lee, tied for third on 68.
Stacy Lewis, winner of the season's first major, the Kraft Nabisco Championship, was among the seven players tied in the clubhouse at three-under 69.
So too was Minea Blomqvist of Finland, Europe's leading contender after the first round.
"Conditions were pretty soft," said a delighted Tseng, whose two bogeys both came after she hit her tee-shots into some deep rough.
"Not too much wind, so we had nice scoring weather today."
That situation was to change late in the afternoon when a big thunder storm hit the course in suburban Rochester and forced officials to delay the round for two hours.
When play did resume, only 90 minutes remained before bad light left six players still on the course.
After practice sessions on Monday and Tuesday, players were concerned about the firm and extremely fast conditions they faced on a course seriously toughened up following Cristie Kerr's savaging of it last year when she won by a record 12 strokes with a major record 19-under-par total, but overnightrain on Wednesday changed all that
Tseng, especially, took advantage by hitting her approach shots with the accuracy of someone firing guided missiles and, in a spectacular front nine five-under-par 30, she only needed to sink putts of three, three, five, six and four feet for her birdies.
After negating two birdies with two bogeys on the back nine, Tseng, tightened up again to put a cherry on top of her round at the last.
Here she struck a shot out of some tough rough at least 120-yards out to within four feet of the cup for an eighth birdie that raised a roar from the gallery.
Tseng has claimed two LPGA Tour wins so far this season, including the State Farm Classic two weeks ago.
She has also won twice in Asia, can boast of having seven top-10s in nine events and is in the kind of mood that spells trouble for her pursuers.
Mind you, Creamer is also looking sharp, accuracy with her irons being a key factor in her opening day performance.
"I hit the ball really well," said the fashionable American with a liking for pink, "but it's a Thursday. We've got three days left. Can't get too far ahead of ourselves.
"You have to be in the present and not put yourself out of it, especially with Yani in the lead. You don't want to get too far behind her, because it's tough to catch her when she's hot."
Kerr, who said she was suffering from a touch of the flu, posted a disappointing even-par 72 and will continue her defence of the title six shots off the pace.
The Top-10 leaderboard
66 Yani Tseng (Tai)
67 Paula Creamer (USA)
68 Stacy Prammanasudh (USA), Meena Lee (Kor), Angela Stanford (USA), Diana D'Alessio (USA)
69 Minea Blomqvist (Fin), Ryann O'Toole (USA), Morgan Pressel (USA), Amy Hung (Tai), Jennifer Johnson (USA), Stacy Lewis (USA), Hee Young Park (Kor)