Super Sim gets record start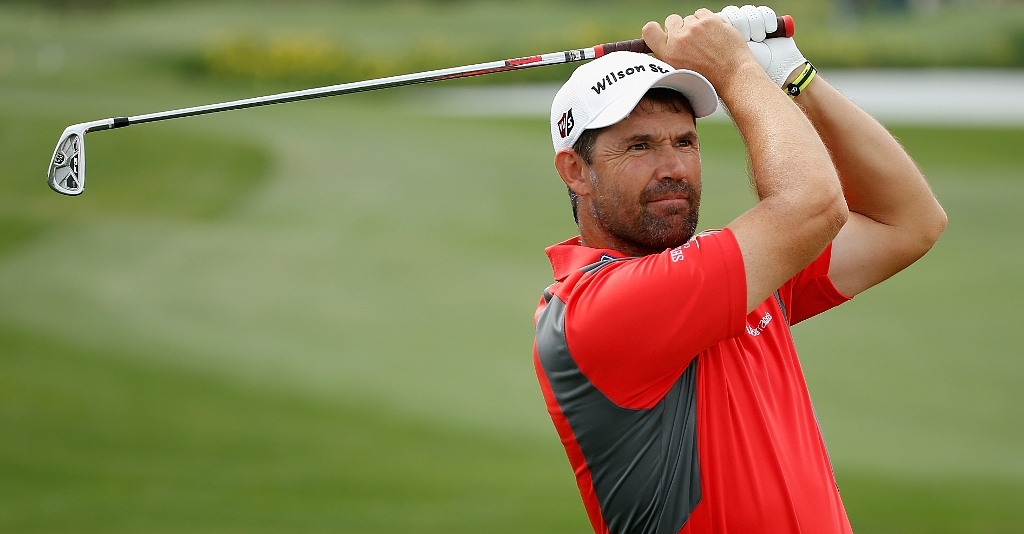 Michael Sim, next year's US PGA Tour's rookie to watch, is set to put the cherry on top of a great Nationwide Tour season.
Michael Sim, who next year will clearly be one of the US PGA Tour's rookies to watch, looks set to put the cherry on top of a great Nationwide Tour season.
The 24-year-old Australian, who has been shattering records all year and easily standing tallest in the 'Second Division' of US professional golf, had another stunning run on Thursday, this time of eight consecutive birdies in the first round of the season-closing, $1 million Nationwide Tour Championship at Daniel Island in Charleston.
His course-record busting 8-under 64 gave him the first-round lead, put him three clear of the chasing pack and set him on track to win his fourth title this year and substantially increase his already established, single-season prize-money record.
The super hot, Sim, a one time World No 1 Amateur, came within inches of matching the Tour's all-time record of nine birdies in a row set by Omar Uresti at the 1994 Shreveport Open.
His 30-foot birdie attempt at the par-3, 12th hole rolled to within inches of dropping, leaving him as one of just four players in the Tour's history to post eight consecutive birdies
"I thought it was in; definitely in," said Sim of his miss. "It was more of a lag putt coming over the spine on that green. The run had to stop sooner or later."
The run began with four magnificent iron shots that left him with birdie putts of less than four feet each.
"I knew what I was doing," he said of his birdie fest. "I knew I was making birdies, but I wasn't counting, like that's six, that's seven. You just keep going and playing shot for shot."
"I've won here before, so it brings back good memories," added the rampant Australian, who won the 2006 Palmetto Pride Classic on his 22nd birthday on this same course. "I can't say I didn't see it coming. I played great on Tuesday, and I played great yesterday in the pro-am."
Sim turns 25 Friday and has been a powerhouse all year, dominating the Tour like no other player in its history.
He went to number one on the Nationwide money list with his first victory of the year at the Stonebrae Classic in early April and has stayed up there ever since – a record run of 23 consecutive weeks.
And he's not finished..
"I'm here to win the tournament," said Sim, who admitted he hadn't played well when he tied for 17th at the Miccosukee Championship last week.. "My attitude wasn't very good last week."
"But I felt like I was going to play good today. I didn't see eight birdies," he said. "It's not something you do every day. Or, in fact, something I've done, ever."
Fellow Australian Andrew Buckle and American Justin Bolli are in second place at 5-under 67 with DJ Brigman and another Aussie, Adam Bland, a shot further back in a tie for fourth.
Buckle, especially is looking for high honours this week
"The Nationwide Tour's leading money winners at the end of the week will earn their US PGA Tour cards for next year and right now Buckle is 27th and on the outside of the promotion bubble
"I've got to play well to achieve this week," said Buckle. who was one of four players to share the 54-hole lead at last week's Miccosukee Championship and had a chance to secure one of those coveted PGA cards but stumbled to a 45 on the final nine holes and dropped into a tie for 32nd.
Some bogeys Sim will have to overcome this week:.
– No player who has held the outright lead after the first 18 holes has ever managed to win the Tour Championship. Three players, however, have shared the first-day lead and gone on to win – Stewart Cink, 1996; Steve Flesch, 1997; Bob Heintz, 1999.
– Sim's three-stroke, first-round lead matches the largest in tournament history (Perry Moss, 1998 and Michael Letzig, 2007) Neither Moss nor Letzig went on to win from there.
ALL THE FIRST ROUND SCORES
(Par: 72)
64 Michael Sim
67 Andrew Buckle, Justin Bolli
68 D.J. Brigman, Adam Bland
69 Patrick Sheehan, Steve Wheatcroft, Mathias Gronberg, Chris Baryla, Josh Teater, Cameron Percy, Blake Adams, Derek Lamely, Chad Collins
70 Craig Barlow, Matt Every, Won Joon Lee, David Branshaw, Dustin Risdon, Bradley Iles, Jonas Blixt, Fabian Gomez, Scott Gardiner, Alistair Presnell, Henrik Bjornstad
71 Garrett Osborn, Justin Hicks, Esteban Toledo, Martin Piller, Craig Bowden, Vance Veazey, Chris Tidland
72 Skip Kendall, J.J. Killeen, Brian Smock, Troy Merritt, Bubba Dickerson, Jerod Turner
73 Bob May, Jeff Gallagher, Jon Mills, John Kimbell, Gavin Coles, Fran Quinn, Roger Tambellini
74 Kyle Reifers, David McKenzie, Dave Schultz, Jeff Gove, Alex Prugh, Kevin Johnson
75 Steven Alker, Gary Christian, Tom Gillis
76 Jason Enloe, Brian Stuard, Garth Mulroy
77 Rich Barcelo