Super Mac blazes to record 63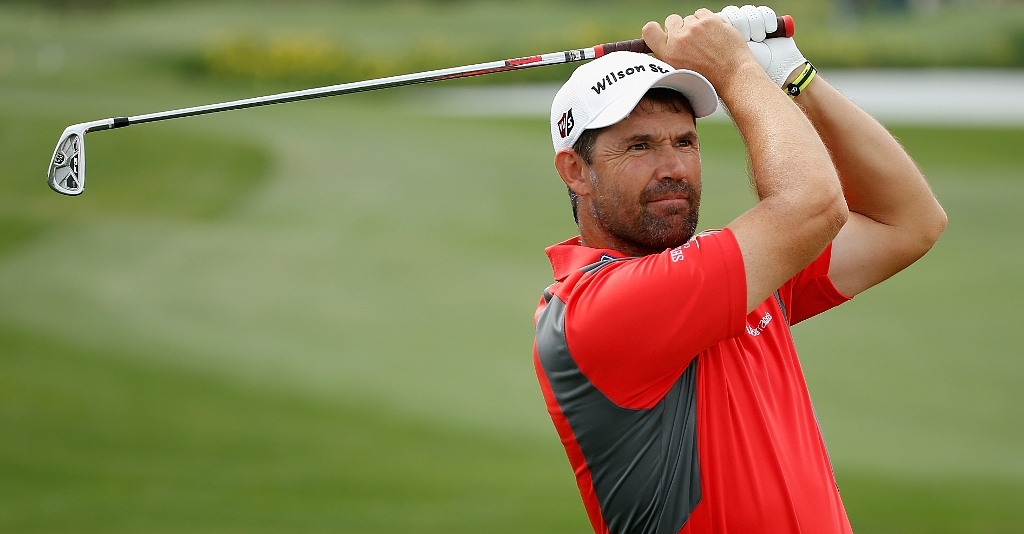 Rory McIlroy, the kid many expect to be king one day, sensationally put himself into golf's record books on Thursday.
Rory McIlroy, the kid many expect to be king one day, blazed into golf's record books on Thursday with a sensational start at the 139th Open at St Andrews
On a course where he had never failed to break 70 in eight previous visits, either as an amateur or as a professional, the 21-year-old equalled the lowest round in Major history with a nine-under-par 63.
It put him two strokes ahead of stablemate Louis Oosthuizen, who posted a 7-under 65 and it could so easily have been Major golf's first 62 had he not missed a sitter at the 17th.
The Road Hole 17th, always the likeliest place to trip up, instead saw McIlroy, who is four in front of Tiger Woods after day one, hit a towering six-iron to three feet – and then miss the putt.
"It sort of went through my mind that 62 would have been the lowest (major score of all time) and that's probably why I missed the putt," said the Northern Ireland young gun.
"It's amazing – the only thing that came into my head was watching Tiger at the (2007) US PGA in Tulsa and he lipped out for 62."
Even when McIlroy did the same there remained the possibility of an eagle two on the 357-yard last to separate himself from the 23 previous 63s in majors.
But McIlroy contented himself with a birdie from a pitch to three feet – and the best-ever opening round in the championship.
"It sort of made up for 17 a little bit. It would have been lovely to shoot 62, but I can't really complain."
Then the boy wonder from Holywood near Belfast – leading amateur in the event only three years ago and now the youngest player to have a 63 at a major – rattled through his record at the Home of Golf.
Starting with two rounds in the amateur Links Trophy and continuing with the Dunhill Links and ending with today it was staggering – "69, 69, 67, 68, 67, 68, 65, 69, 63."
That comes to 43 under par and goodness knows what it will be at the end of the week.
Not that the scores really matter now. It is all about the Claret Jug and his bid for a first major just a month after fellow Ulsterman and close friend Graeme McDowell broke his duck and Europe'ds long-time drought at the US Open.
There was no problem identifying the hole which ignited his challenge.
Only one under after eight on a morning when world number 455 John Daly, inspired on his return to the course where he won in 1995, reached seven under after 11 and Sean O'Hair turned in 30, McIlroy drove the green on the 352-yard ninth and sank a 15-foot eagle putt.
"That really got me going," he said.
He came home in a 30 of his own with birdies at the 10th, 11th, 12th, 14th, 15th and the 18th.
Daly, in contrast, cooled on the way home and posted a 66, as did playing partner and former Ryder Cupper Andrew Coltart, himself only 408th on the rankings and back inside the ropes after two years of radio work for the BBC.
The wind was picking up as they finished, but that did not stop Louis Oosthuizen threatening to at least catch McIlroy.
The 27-year-old South African, who had his first European Tour victory in March, charged to eight under with three to play, but bogeyed the lengthened 17th and parred the other two to finish two off ther pace on 65.
Woods, now second favourite to McIlroy, also dropped his only shot at the 17th.
No surprise though – he was 33 under par in winning by eight in 2000 and five in 2005, but three over on that hole in the same years.
Woods finished at 5-under, his 67 putting him in a tie with late starting Lee Westwood, early leader Marcel Siem, Korea's reigning PGA Champion YE Yang, 2009 US Open champion Lucas Glover, fellow Americans Nick Watney and Sean O'Hair, lanky Swede Fredrik Andersson Hed and Spain's Alejandro Canizares
In another Log-jam, this one for joint third place, a shot ahead of them and three behind McIlroy, are Daly and Coltart along with Welshman Bradley Dredge, Swede Peter Hanson and bolt-from-the-blue Steven Tiley, one of the unheralded qualifiers.