Success: a Major headache?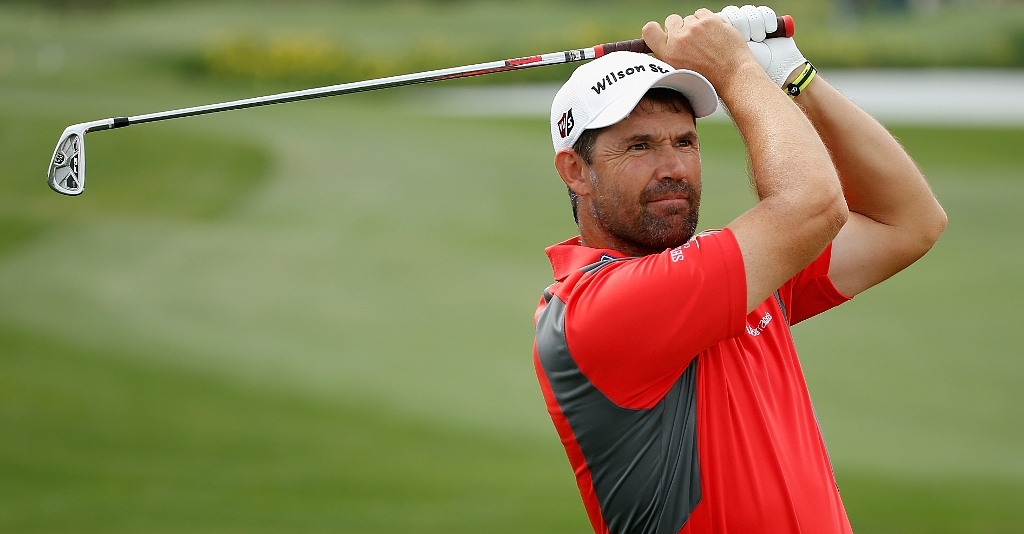 While defining success is easy in the golfing world, how to cope with it is a different matter as Tim Maitland reports.
"I always joked that if I won a Major you wouldn't see me for dust! I'd be sitting on a beach sipping cocktails!"
So said Graeme McDowell when he returned to America for the first time since winning the 2010 US Open Championship at Pebble Beach. As each of the seven first-time winners in the past two years have discovered, success poses its own challenges.
In reality the Northern Irishman's biggest problem since then hasn't been choosing between a Mai Tai, Margarita or Mojito; it's been working out how to get on with the rest of his golfing career.
"I think Michael Campbell said it, he said that when you climb to the summit of Mount Everest, no one really ever sort of tells you how to get back down again. A lot of people die on the way back down. It was a very interesting quote and a good analogy," explained the 31-year-old.
"When you achieve a goal this big – winning a Major championship was my ultimate goal playing the game growing up – you know how to win, you know how to pick the trophy up and make your speech afterwards… but the weeks to come after that, just everything that goes with it, the media attention, the attention from the people back home, just everything, it's just been overwhelming."
Success can impact a career in a myriad of ways. 'YE' Yang Yong-Eun used his 2006 HSBC Champions win, when he stared down Tiger at his prime, as the springboard to heights that couldn't have been imagined for him before his Shanghai victory.
"Winning the tournament set the foundation for bigger things to come," he said last year after becoming the first Asian male to win a Major.
"It gave me the courage to achieve bigger goals, like coming to play on the PGA Tour and of course winning the PGA Championship,"
Others have found that getting your feet back on the ground, finding new goals and new motivation after major success can be a tricky business. One could hold up Michael Campbell as an example: he won the 2005 US Open and the HSBC World Match Play Championship, hasn't won since and now doesn't even rank among the top 100 Australasians. The irony is that success has ruined a lot of successful careers.
"Exactly! You almost have to be careful what you wish for," says Englishman Justin Rose, who enjoyed enormous success as a 17-year-old amateur, finishing fourth at the 1998 (British) Open Championship, and then had to carry the burden of expectations until this year when he turned his potential into PGA Tour wins at the Memorial Tournament and the AT&T National.
"You want it, but with it come a lot of other distractions and it can then be hard to maintain your form and then you start beating yourself as to 'why aren't I playing well?' That's the staggering thing about Tiger's career and the true great players, they're great golfers, but they have to handle everything else that comes with it; I think that's really the true test. It is certainly, to a small extent, what I've been going through and players like Graeme and Louis (Oosthuizen)… I'm sure it has been a whirlwind for them."
Maybe for Tiger Woods and his challenger Phil Mickelson this hasn't been as much of a problem. Tiger set his sights from a very early age on beating Jack Nicklaus's record of 18 Major championships, so his moment may come should he ever reach the day when he sits down to consider the rest of his life the morning after he reaches this lifetime goal. "Lefty" left winning his first Major so late, he was cursed with the dreaded "best not to win a Major" label so long, that by the time he won his first in 2004 his stature in the game was so high that he was almost obliged to go in search of more and now has four.
McDowell wasn't in that stratosphere when he claimed the US Open this year. Nor was South African Tim Clark, another of 2010's big winners, claiming the Players Championship, which along with the Majors and WGC events is one of the elite tournaments.
A short-hitter who survives on accuracy and consistency 34-year-old Clark had forced his way into the top 25 in the Official Golf World Ranking, had had his highlights – like beating Tiger Woods in the 2009 WGC-Accenture Match Play Championship – but not the big wins. His reaction to his first PGA Tour victory was significantly different to someone like McDowell.
"To me golf is about what's coming up, your next round, what's gone is gone," Clark explains.
"Maybe that's a fault of mine. I've never been able to improve on my success. Some guys win an event and their ego gets huge and maybe that helps them play better. For me, I let go of it very easily."
The approach to achieving success varies too. Lee Westwood spent much of this year, until a calf muscle problem forced him to put down his clubs, on the cusp of becoming the first Englishman to be number one in the world since Nick Faldo in 1994. Accumulating ranking points at a faster rate than anyone else on the planet, Westwood never allowed his sights to set on surpassing Tiger in the rankings.
"I can't really do much about becoming world number one. It's the old adage of concentrating on one thing at a time and not letting yourself get ahead of time really. Whenever people put something on a pedestal it always seems a bit harder to achieve. I haven't put being world number one on a pedestal, I'm more inclined to just let it happen and do all the things to aid that," Westwood said.
The reality is that almost everyone has a slightly different mentality towards striving for success and coping with it when it comes. Some thrive on setting goals or targets; others, like Rose, focus on doing the everyday things to the best of their ability.
"I think the key thing is not play for the results. It's to enjoy the process, to enjoy getting better, to enjoy the day's practice out there as much as winning a golf tournament. That's how good golf can be sustained," Rose says.
The superstars are also realizing that they can't drive themselves at the same level of intensity throughout the year, and that the true sign of greatness is winning without being at the very peak of your performance.
"The better your technique gets and the more mentally strong you get and the better you get at thinking around the golf course; you can play at less than 100 per cent," Westwood says.
"You want to be at 100 per cent for certain weeks when everything is spot on. It's hard to maintain that because it's a long year and a long season, so at certain events you are going to have to pitch up and you're going to have to play at 70, 75 per cent. If you're good enough I think you can still contend."
The secret, Westwood says is not pure hard work – everyone at this level is working hard – but the quality of that work.
"I look back over the first 14, 15 years of my career; I am much more professional, much more analytical now than I was in the past. Before I'd practice a lot and hope that I turned up at a tournament and hope that I was where I