Stupples handed Solheim wild card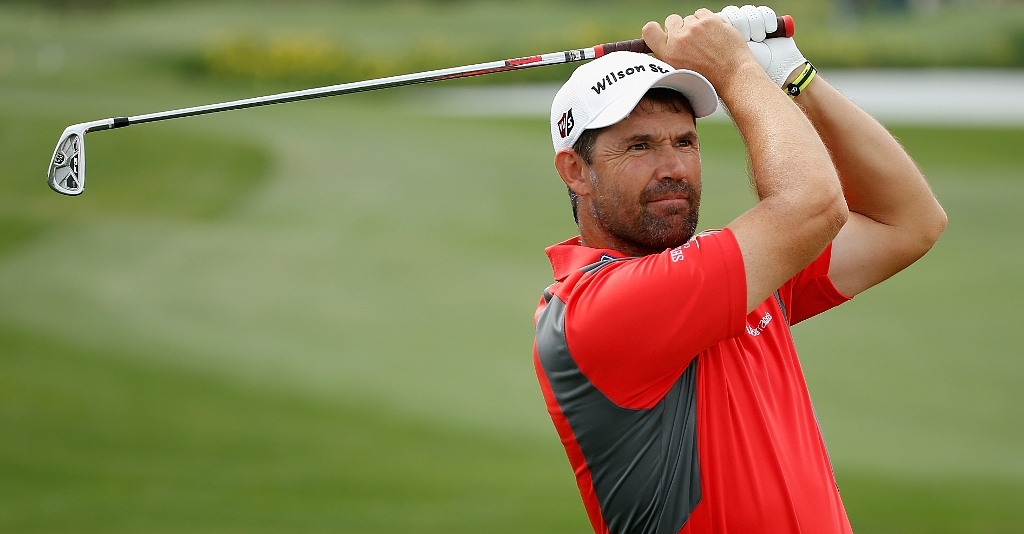 England's Karen Stupples is one of the four wild card picks named for next month's Solheim Cup at Killeen Castle in Ireland.
England's Karen Stupples is one of the four wild card picks named for next month's Solheim Cup at Killeen Castle in Ireland.
The selection of the European team to do battle with the United States was announced on Monday by the team's non-playing captain Alison Nichols and Stupples, winner of the 2004 Rocoh British Women's Open, was named alongside Spain's Azahara Munoz, Swedish LET rookie Caroline Hedwall and Germany's Sandra Gal as a wild card .
They join the automatic qualifiers in the team, namely Catriona Matthew of Scotland last week's Ladies European Tour (LET) winner and Maria Hjorth, Anna Nordqvist and Sophie Gustafson of Sweden, who all qualified from the world rankings, and Melissa Reid and Laura Davies, of England, Suzann Pettersen, of Norway and Christel Boeljon of the Netherlands, who topped the LETs points list.
Europe have not lifted the trophy since claiming their third win in 2003, but Nicholas believes they have a strong blend of talent and experience this year.
Nicholas said: "I am confident in my team and I believe that we will do very well at Killeen Castle.
"These players represent the best of European women's golf and we look forward to putting on a magnificent show for the fans."
Muñoz,Gal and Hedwall, three of the captain's pics we were able to speak to were all delighted by their selections.
"It's a huge honour," said Muñoz. My goal this year, the only thing I was thinking about, was playing in The Solheim Cup. I'm so excited I don't even have the words to describe how I feel right now. It's always been a dream."
Said Gal: "It's a huge honour and I'm so, so excited that I got picked. I really can't wait for Solheim Cup week to start. I think we have a great team and I'm very confident."
Said Hedwall: "Of course, it's an honour and actually it's a dream come true. I couldn't believe when I started this year that I would actually play The Solheim Cup this year. It's just amazing and I'm very excited about it. I guess playing in front of the European crowd is going to be a lot of fun. I felt after the Evian that I had showed Alison and the assistant captains that I could compete against the European players.
"I think I had a pretty good week at the British, at the Evian and this week, so I felt like I could have a chance.
"But you never know, so it just feels amazing. I remember when I played the PING Junior Solheim Cup in 2007: that was awesome and I think this is going to be even better."
Nicholas appointed her two assistant captains some time back. They are Joanne Morley and the legendary Annika Sorenstam, while the United States Team Captain, Rosie Jones, will also have two assistant captains helping her.
They are Sherri Steinhauer and Juli Inkster, who will be the first playing captain in Solheim Cup history.
Jones named her team on August 21.
The United States has won the last three matches and eight of the 11 editions played against Europe since the inaugural event in 1990 with an overall score line of 8-3.
However, Europe will be targeting a fourth home victory after their most recent success at Barsebäck Golf and Country Club in Sweden in 2003.
THE EUROPEAN TEAM
Melissa Reid (England)
Laura Davies (England)
Suzann Pettersen (Norway)
Christel Boeljon (Netherlands)
Maria Hjorth (Sweden)
Anna Nordqvist (Sweden)
Catriona Matthew (Scotland)
Sophie Gustafson (Sweden)
Azahara Muñoz (Spain)
Caroline Hedwall (Sweden)
Karen Stupples (England)
Sandra Gal (Germany)
Captain
Alison Nicholas (England)
Assistant Captains
Joanne Morley (England)
Annika Sorenstam (Sweden)
To see profiles of all the team members in our feature section, you should click here