Stunning 60 puts Ferrie in contention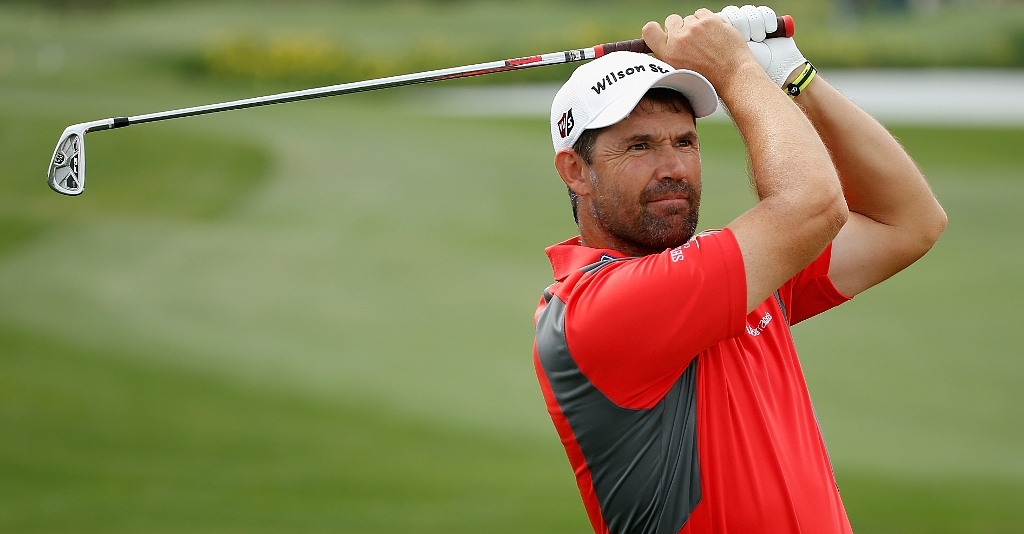 Kenneth Ferrie shot a record-equaling 60 on Saturday that has put him just one shot behind Paul Lawrie at the Andalucion Open.
England's Kenneth Ferrie shot a record-equalling 60 on Saturday that has put him just one shot behind Scotland's Paul Lawrie after three rounds of the Andalucion Open.
The 32-year-old, who only just made the halfway cut at one under after rounds of 70 and 69, found himself only a few agonizing inches away from a 59 a day later. It would have been the first time in the European Tour's history that the magical score was achieved.
Ferrie already had seven birdies and an eagle under his belt when he came to the 17th, and amazingly his six-iron approach shot to the green hit the right-hand rough and trickled only inches past the edge of the cup.
Ferrie made the birdie, and found himself three shots clear of the field after being tied for 45th at the start of the day.
Only a bogey-free 65 from Paul Lawrie prevented th Englishman from maintaining the third-round lead, and the Scot has a random spectator to thank for that.
Lawrie looked in certain trouble when his tee shot at the par-3 13th veered wildly off course, only to rebound off the back of a man in the crowd and onto the green.
Ferrie became only the 14th player to shoot 60 in the history of the European Tour without the help of preferred lies, but he was quick to point out there was nothing that extraordinary about it.
"It was unspectacular, but it added up to a spectacular score," he said.
"You'd expect somebody with such a low score to have holed putts and hit spectacular shots, but it was just a very steady round – lots of fairways, lots of greens and a lot of wedge shots to four or five feet which I managed to knock in.
"Some days you shoot 70 and you are doing cartwheels and are over the moon, but I don't feel I did anything above and beyond.
"I realised that if I finished birdie-birdie-birdie it would have been 59, but 16 and 18 are strong holes and if you get out of position on them you are going to struggle to make pars.
"My six-iron at the last looked very good and when it landed I got a little bit excited, but I would gladly have taken 60 with three to play."
Fellow Englishman Mark Foster, who is tied with Ferrie one shot off Lawrie's lead, followed up consecutive 67s with a third-round 65 thanks to six birdies on the back-nine.