Stricker maintains advantage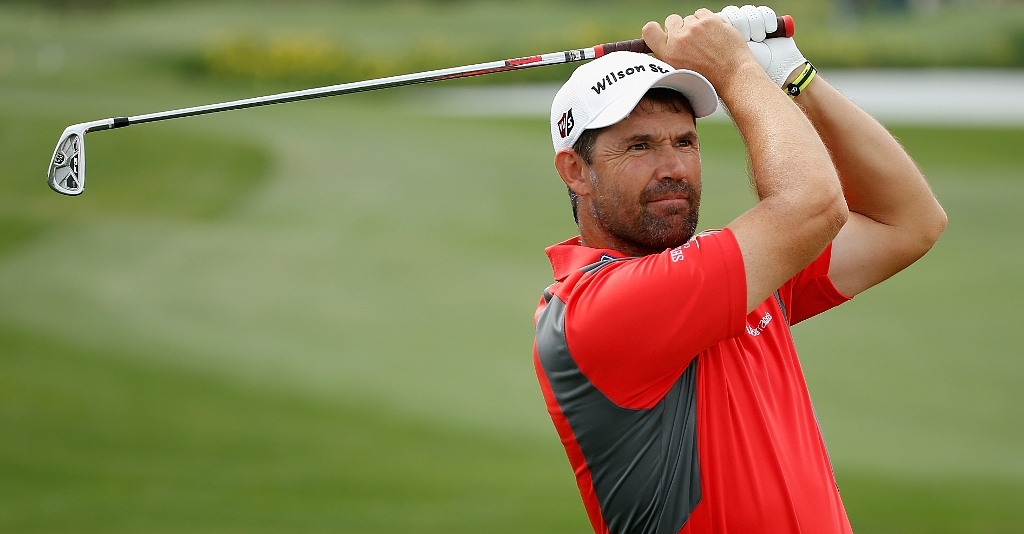 Steve Stricker still leads by three shots after round three of the Memorial – but it could have been a lot better.
Steve Stricker still leads by three shots after round three of the Memorial – but it could have been a lot better.
Leading by a full six strokes with only five holes to play, a few costly errors over the closing stretch at Muirfield Village saw Stricker's lead cut in half, as he eventually signed for a three-under-par 69 which leaves him on 12 under par 204.
Earlier in the day, the American seemed to be invincible, holing out for eagle from 113 yards on the second hole, making another eagle with a 3-iron into 6 feet on the par-5 fifth and rolling in a 25-foot birdie putt on the par-3 eighth.
But his putter deserted him over the last five holes, as he missed three putts inside seven feet. Then, on the 18th, his tee shot landed in the middle of a sand-filled divot, which led to a wayward approach, but Stricker managed to chip to three feet for par, which should give him some of his confidence back heading into the final round.
"All of a sudden, things seemed pretty hard, when at the start of the day, things were really going my way," he said. "But I understand that, and I understand that's the nature of this game. So you add them up at the end, and it was a 69. And it was a good score."
Stricker leads by three over fellow American Jonathan Byrd, who managed to get himself into the final group by birdying the last hole. Stricker's late stumble means Byrd and several other players now still have a chance of victory.
"I'm doing everything pretty well," Byrd said.
Tied for third, one shot behind Byrd, are two more Americans, Matt Kuchar and Brandt Jobe, who shot rounds of 68 and 69 respectively.
Rory McIlroy finds himself a further shot back in a tie for fifth after a see-saw round of 71 that featured bogeys, double bogeys, birdies and eagles. He's tied with Mark Wilson (66) and former U.S. PGA champion Shaun Micheel (67).
"Even though I didn't play my best stuff today, I'm still in a decent position going into tomorrow," McIlroy said. "And that's all you can ask for."
Luke Donald seemed to be mounting a charge at one stage on Saturday, but two careless bogeys on the back nine later and he had to settle for a 73 that leaves him on four under. His best chance on Sunday will be chasing yet another top-10 finish.
Phil Mickelson shot a 72 and was 10 shots behind, as his putter stayed cold.