Storms cut Slovak Open to 54 holes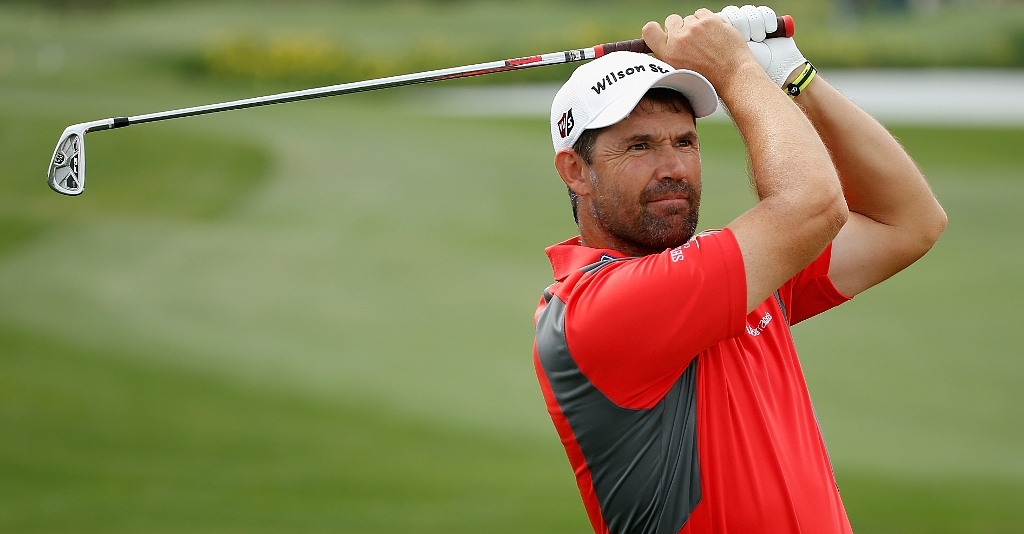 The Ladies Slovak Open has been reduced to 54 holes after massive thunder storms wiped out much of the 3rd round.
The Allianz Ladies Slovak Open will be decided over 54 holes after the third was halted at 11am on Saturday just before massive thunderstorms hit Gray Bear Golf Club.
Saturday's start times had been set earlier than normal, but the front-runners, Caroline Hedwall, Virginie Lagoutte-Clement and Rachel Jennings had played only eight holes when all the players in the field were called off the course under a dark and threatening sky.
After several heavy downpours and with no sign of any improvement in the forecast for the day, the decision was taken to reduce the tournament to three rounds.
The third round play will resume with a shot gun start at 12 noon on Sunday, with the aim of finishing by 2.45pm.
Tournament Director Yvonne Cassidy said: "When we brought the players off we decided to wait until about 4.30pm to look at the forecasting and it hadn't improved.
"With the course preparation, the bunkers being flooded as well as the greens, we felt that it would be unfair to put the players out, whilst there was still the threat of thunder storms in the area.
"Following further consultation, we have dense fog forecast for tomorrow morning, probably lasting until about 10am.
"To get today's round finished tomorrow, we could have gone on after the fog, but then to get round four finished against a further threat of thunder storms tomorrow afternoon may have been impossible, so it was felt that you could have a situation where you've got players out at eight o'clock at night and we still wouldn't get finished and would have to revert back to the 54-hole leader.
"So we agreed to finish at 2.45pm tomorrow, which was the original finish time, so fingers crossed that we'll have a good day."
Henderson rookie Caroline Hedwall of Sweden and Virginie Lagoutte-Clement from France were tied for the lead at seven under par, with 10 holes to play, while overnight leader Rachel Jennings from England, on nine under par with a two stroke lead at the midway point, had slipped back to six under.
She birdied the fourth but then a run of bogey, double-bogey, par, bogey, ensued.
Hedwall, who topped the qualifiers at Final Tour School at La Manga Club in December, will be seeking her first Ladies European Tour victory and said: ""It feels good even though it's not very fun when they reduce a tournament like this.
"I'm in a good position and hopefully we can play 10 holes tomorrow."
Jennings will also be seeking a maiden victory, while Lagoutte-Clement will be targeting her fourth.
Christel Boeljon sits at four under par after nine holes, alongside Karen Lunn and Malene Jorgensen who are both on four under after eight holes.
Florentyna Parker, who will defend her maiden title next week in the Netherlands, was a stroke back on three under after five birdies in 15 holes put her at five under for the day with three holes to play.
Parker said: "I've got three holes left and I finished them yesterday; three, three, three; so hopefully I can do it again.
"I'm going to try and put my name on the leader board and let the other ones sweat a bit. I need a good finish tomorrow, one or two more birdies and then I'm up there."
Caroline Afonso was a stroke further back with one hole to play, alongside Stefania Croce and Lee-Anne Pace, who were both heading into the last nine.