Steve Stricker – man with a mission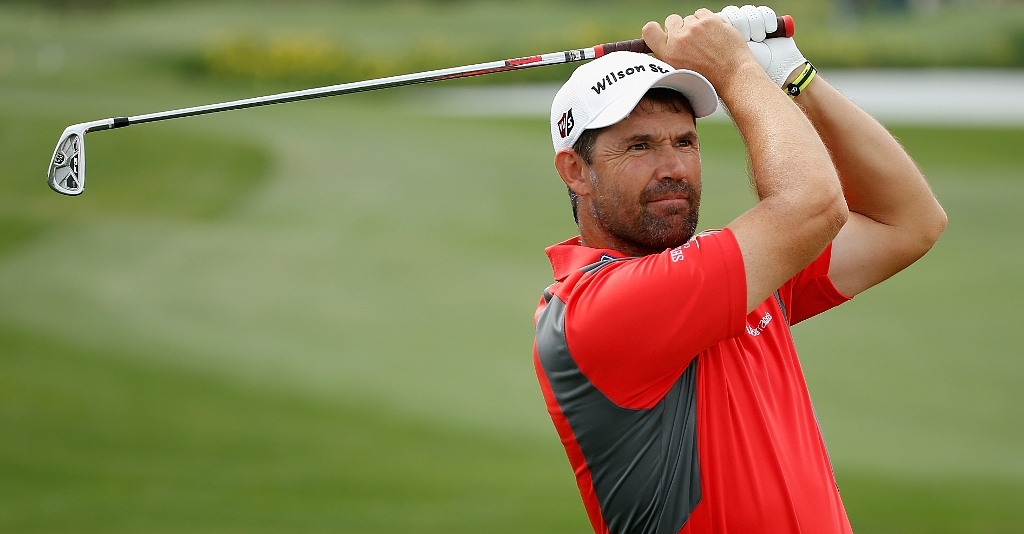 Steve Stricker is a man with a mission as he heads into this week's John Deere Classic at TPC Deere Run in Silvis, Illinois.
This not only because he is the defending champion, but more so because he is in position to join one of golf's most exclusive clubs.
Only five times in the long history of professional golf has a golfer won the same event four times in a row and now, the seasoned American Ryder Cup star, who, currently at No 13, is among the USA's top 10 golfers on the World Rankings list, is in position to become the sixth golfer to achieve this rare feat, having won the John Deere for the last three years
The men he would join are Scotland's Young Tom Morris who won the Open Championship from 1868-1872 (the event was not contested in 1871), Walter Hagen who triumphed at the US PGA Championship from 1924 to 1927, Gene Sarazen, who crafted consecutive wins at the Miami Open in 1926 and 1928, 1929 and 1930 (The gap was due to a schedule change) and Tiger Woods.
Tiger whisked up four in a row at Bay Hill in the years 2000 to 2003 and did it again at the Buick Invitational from 2005 to 2008.
Woods also won the WGC-Bridgestone Invitational in four consecutive starts in the years 2005, 2006, 2007 and 2009, but it can't count because he missed the 2008 tournament due to reconstructive surgery on his left knee.
Stricker's awesome reign at TPC Deere Run since 2009 has included three eagles and 76 birdies which have all helped to give him an astonishing scoring average over his last 12 rounds of 65.33.
Last year he closed with a birdie-birdie finish to edge Kyle Stanley by a shot and while he'll carry great memories of his previous heroics into this week's edition, raising his game to the sky-high levels of the past three years won't be easy, even if the weather is – for most of the week.
Golf Weather.com forecasts that there will be little wind all week and no more than a sniff of rain on the first three days, but there could be thunder storms with a 30% chance of rain on Sunday when the tournament front runners are coming down the final stretch..
Rain or no rain, however, low. low scores are going to have to be produced by the champion if the previous winners results mean anything for TPC Deere Run is clearly no monster.
It has hosted the John Deere for the last 12 years and no winner has ever scored a lower total than a 16-under 268 on its par 71 course.
Stricker holds the tournament record with his staggering 26-under 258 in 2010 when he opened with a 60.
His main rivals this week?
Zach Johnson and Jonathan Byrd as some of the Americans who could get closest to stopping his rampant run.
Johnson has gone a little quite after creating a lot of buzz in April and May, but he has an excellent record at Deere Run where he has earned two top threes in his last three starts while Byrd, the 2007 champion, tees off this week fresh from five top 25s and being ranked No 2 in birdies at last week's Greenbrier Classic where he finished in a tie for 22nd.
Remember lots of birdies are going to be needed to win at Deere Run
And the overseas invaders? How do they stand?
In a week when some Europeans like Rory McIroy and Lee Westwood are resting up ahead of next week's Open Championship at Lytham and St Annes in England and others like World No 1 Luke Donald, three-time major champion Padraig Harrington and former PGA champion Martin Kaymer are playing in the Scottish Open, Sweden's Carl Pettersson is one of the few non-Americans being tipped as a possible winner at Deere Run.
Others are South Africa's solid Tim Clarke who has an excellent record on this easy-going Illinois course and Zimbabwe's Brendon de Jonge, though the fact that he was unable to shrug away his final round meltdown at Congressional two weeks ago at the Greenbrier Classic last week where he finished in 52nd place does seem to have blunted his recent march to prominence.