Sterne in five-man lead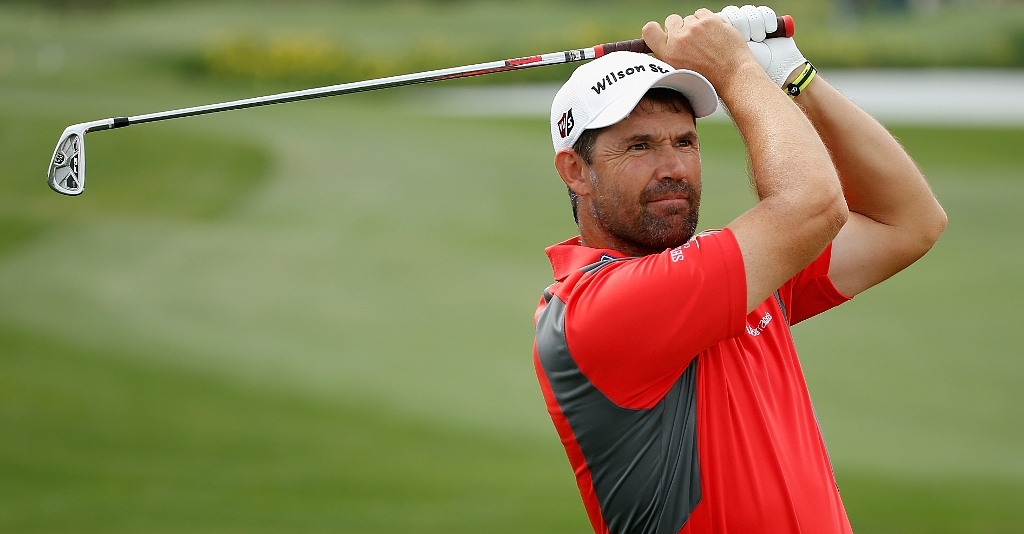 He's not alone at the top, but Richard Sterne has put himself firmly on track to a 4th SA-based European Tour title.
Richard Sterne, a three-time winner in European Tour events in South Africa, put himself firmly on track to another such title on the first day of the African Open on Thursday.
Sterne, who triumphed in the Dunhill Championship at Leopard Creek and the South African Open at Pearl Valley last year after winning the Joburg Open in 2008, now has his eyes fixed firmly on snapping up the latest Sunshine Tour event to be co-sanctioned by the European Tour.
This is the Africa Open which teed off on Friday at the highly regarded East London Golf Club and quickly saw early starter Sterne fire four birdies on the back nine and three more on the front nine in a bogey-free, opening 7-under 66 that swept him into the early lead in the clubhouse.
He was still in the lead by the end of the day, but by now he had been reeled in by compatriots Titch Moore and young gun Trevor Fisher Jnr., unheralded Dane Mark Haastrap and Sweden's seasoned European Tour regular Patrik Sjoland.
They too opened with sizzling 7-under 66s to tie for the leading heading into Friday's second round.
And putting further pressure on Sterne is the log-jam of dangerous challengers lurking just one and two shots behind him.
Sunshine Tour big guns Charl Schwartzel and Thomas Aiken are just a shot back in the group of four who shot 6-under 67s while English prospect Sam Hutsby and compatriot Robert Coles lead the British challenge in the 15-strong group who shared 10th place with 5-under 68s.
Coles had grabbed a share of the lead at 7-under with an incredible six straight birdies to the 16th, but then blew it with a double bogey just two holes from the end
After a bright, first-hole birdie, late starter Darren Clarke, who says he is determined to fight his way back into the Ryder Cup team this year, seemed to lose his way a little, but after dropping a shot, the gritty Ulsterman hit back coming home to stay in contention with 4-under 69 that gave him a share of 26th place with 20 others.
On a day when the wind died and the normally breezy sea-side East London course lost its fangs, some forty players are all within three shots of the four leaders and right now nothing is certain.
English hope Nick Dougherty, however, is not one of them. Nor is rising New Zealand star Danny Lee, who both struggled in their first outings of 2010.
Liverpool golfer Dougherty ended his round with a disappointing 76 – his effort including a pair of bogeys and double-bogeys amongst three birdies – with 19-year-old Lee finishing a shot worse.
Most of the day, though, belonged to Sterne who started his round on the ninth hole and felt he played well enough to have posted a better score.
He said: "I had it going, seven under with four to go. But five and six aren't my favourite holes, so I played them conservatively and made pars. I didn't play good wedge shots there at all, but I'm still happy with seven under."
Moore, whose biggest career win came on the European Challenge Tour via the 2003 Skandia PGA Open, was thrilled with his display, which included just one dropped shot on the par-four 16th.
"It was a good start for me," he said. "Conditions were nice out there and there were a lot of birdie opportunities.
"So seven under is right up there, I played really solid and I'm very happy with where I am. I think professionally, it's definitely the best round I've played."