Stenson turns the corner with a 64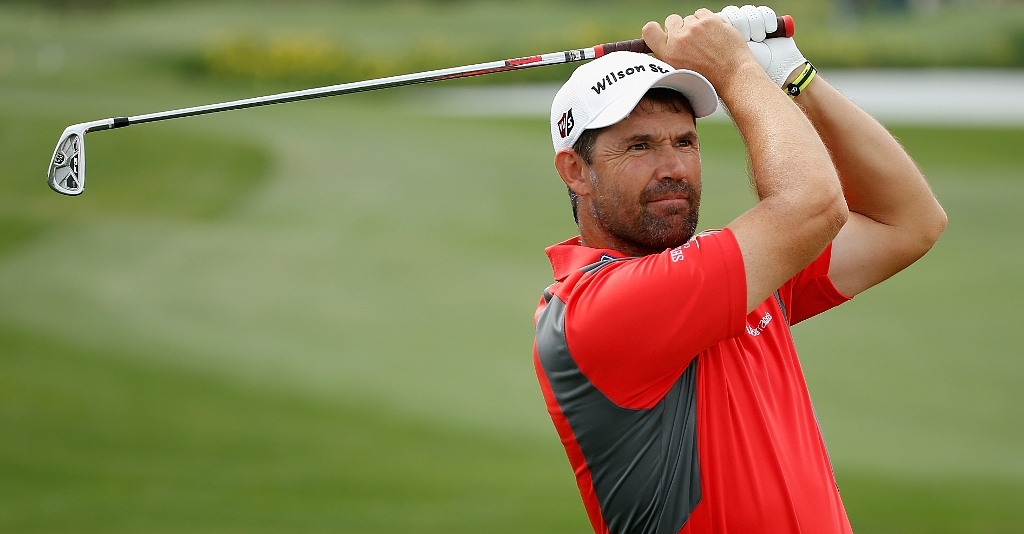 Henrik Stenson turned the corner, left the bad days behind and has grabbed the first day lead at the BMW International Open.
Swede Henrik Stenson reproduced the form that took him to No 4 in the world two years ago when he grabbed the first-round lead at the BMW International Open in Munich.
Stenson's blistering eight-under-par 64, that included seven birdies and an eagle despite an afternoon downpour, took the 2006 BMW International winner into a one-stroke lead over early-starter Gary Boyd of England who had lead for most of the day.
Life on tour has not been easy for Stenson since he whipped the world-class field at Sawgrass in 2009 to win the Players Championship and soar to No 4 in the World, but he has nose-dived to No 120 since then.
The world saw some of his old class at the US Open at Congressional Country Club last week although in the end he slipped a little and showed some of his pent-up frustration heading to a disappointing tie for 23rd place when he snapped an iron after a bad shot and cut his finger.
He was still sporting a bandage on the finger when firing his 64, his best score for three years.
"I played well in the US Open and even though I didn't get the result I wanted, I still felt my game was going in the right direction," said the 35-year-old from Gothenburg.
"It's always tough for a golfer to go through long periods of time without playing well. It's been frustrating but I'm working my way back. I could feel that last week."
As well as playing with an injured finger, often in torrential rain, Stenson had also to do without his regular caddie Fanny Sunesson, who had to fly home to Sweden at short notice.
Earlier Boyd, who had tied for second in his last event, the Italian Open, set the pace with eight birdies, but spoilt his round a little with a closing bogey.
South African Jbe Kruger, Dutchman Tim Sluiter and Britons Paul Lawrie and Danny Willett share third place after rounds of 66.
The day was anything but a happy return for world number three Martin Kaymer.
The clear-cut local favourite's recent indifferent form off the tee continued to hamper him and after slipping down to two-over, the 2008 winner of this event decided to change his game plan and eventually managed to haul himself back into sub-par red figures with 2-under 70.
"The first nine I was thinking too much, I had so many thoughts in my head about my swing," Kaymer said. "The back nine I focused on just two things and it worked out so much better."
Spain's Sergio Garcia, another who has been showing signs of bringing his game in from the cold, shot a respectable 69 playing alongside Stenson, while Colin Montgomerie handed in a 70 and was promptly presented with a pair of lederhosen to celebrate his 48th birthday.
Apart from Kaymer, also alongside last year's Ryder Cup captain on 70 after the first round is American star Dustin Johnson, defending champion David Horsey and 18-year-old Italian Matteo Manassero.
Paul Casey would have been inside the top 10 but for one hole, the 441-yard seventh.
Four under with three to play he hooked into thick rough, moved the ball only a few yards with his first two hacks at it, went over the fairway, then into a greenside bunker and eventually walked off with a quadruple-bogey eight.
Casey, eventually around in 72, still finished four shots better than 53-year-old Bernhard Langer on his 450th European Tour appearance, while a 14th successive missed cut going back to last November looms large for England's Nick Dougherty after his 75.
His round contained an eagle and three birdies, but also three bogeys, a triple-bogey seven and a closing double-bogey seven.
Dougherty will battle on, but former Ryder Cup players, Phillip Price and Ignacio Garrido, retired after slumping to five and six over par figures early in their rounds.