Stenson – 'I can beat the best'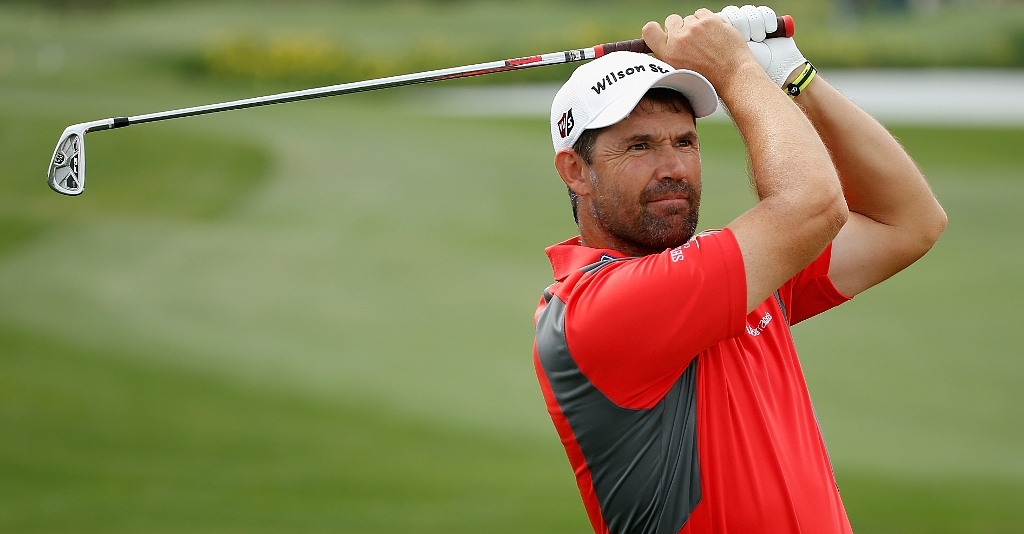 Henrik Stenson is hoping his TPC triumph will provide the spur to improve on his poor record at the BMW PGA.
Henrik Stenson's superb victory at the Players Championship in Florida makes him the highest-ranked player in the European Tour's flagship BMW PGA Championship at Wentworth this week.
But to climb even higher than his current fourth place – behind Tiger Woods, Phil Mickelson and Sergio Garcia – Stenson needs to improve a very modest record in this event.
In eight previous appearances Stenson's best finish was eighth two years ago – and he was never in contention that week.
"It's a classic old golf course. There's a lot of history and tradition here," said the 33-year-old Swede.
"It's a course I like playing. I haven't done my best in the past, but obviously I hope to change that this year.
"Winning at Sawgrass was the highlight of my career so far. I was just happy to play such a great last round (a 66 to turn a five-shot deficit into a four-stroke win).
"I stayed focused and composed and hit the right shots at the right time and made the putts. I guess I might have made it look a little bit easier than it was."
It made Americans take notice of him for something other than stripping down to his underpants to play a shot out of the mud in March.
There have been some enquiries about using that incident for advertising purposes and Stenson added: "I guess it kind of built more attention about me as a person.
"Then I guess I confirmed the fame with the win at TPC, so I'm sure there might be some benefits in the end."
And they will be welcome as Stenson has been hit hard by the Sir Allen Stanford financial situation.
He refuses to divulge how much he might end up losing in that, but was able to joke: "I think without that I would have won The Players by five probably.
"It's obviously not something that I have any answers for. It's just one of those things – it could take six months or two years before we know what the outcome is going to be.
"The first couple of weeks (after it happened) you spend some time thinking about what the outcome might be, but after that I felt I needed to focus on my game. I kind of let it go.
"It's been tough for everybody regardless of where you have your investments. But it's more a question of getting back to business and do whatever you're good at."
Stenson has all doors open to him now and is considering taking up membership of the US Tour.
"We're going to look at the scheduling and so on," he said.
He already has a base at Lake Nona in Florida.
Winning on Sunday would probably lift him only above Garcia to third in the rankings, but, important though that is, he is more focused on preparing for the upcoming majors.
Stenson was third at The Open behind Padraig Harrington and Ian Poulter last year, then fourth in the USPGA.
"I don't know if you can expect to win a major, but I sure hope so and it's a dream of mine," he added.
"At least I know I can win against the best players in the world."
His victory two weeks ago brought message of congratulations for Greg Norman and his wife Chris Evert, among others.
"My wife and I are good friends with his daughter Morgan."
Stenson and his family celebrated his success in the Bahamas last week, but now it is back to business.