Steele lives up to his name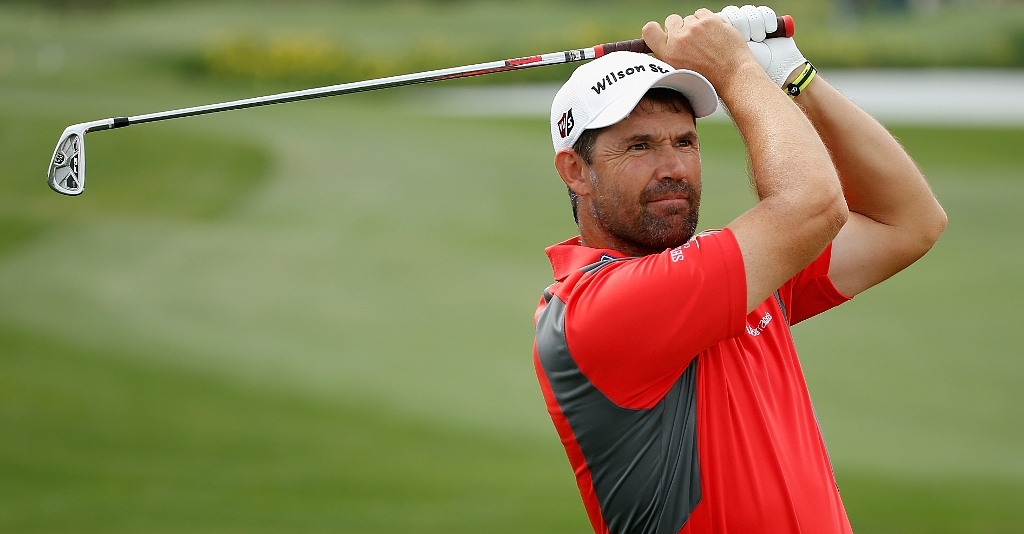 Brendan Steele, one of the US PGA Tour's new kids on the block, has won the Valero Texas Open.
Brendan Steele, one of the US PGA Tour's new kids on the block, showed nerves of steel as he conquered a relentless wind and held off the field to win the Valero Texas Open.
The 28-year-old rookie, who had never played a round on the PGA Tour until this season, started the day with a one-shot lead and managed to stay out in front on a another wind-lashed afternoon at the TPC San Antonio's Oak course in the Texas Hills country to post a winning 1-under-par 71 in Sunday's gruelling final round..
After a lone bogey at the 5th sandwiched between birdies at the 2nd and 7th holes, Steele cooly reeled off 11 consecutive pars to hold off fellow US prospect Kevin Chappell and a charging compatriot Charlie Hoffman and claim his first PGA Tour victory by a shot with an eight-under 280.
Brandt Snedeker battled the elements to card a 71 and finish alone in fourth, two behind the leader on six-under 282, while Sweden's Fredrik Jacobson (69) and Americans Pat Perez (71) and Cameron Tringale (73) finished one shot further back at 283.
And Adam Scott? How did the Master's joint runner-up fare?
After being in contention all week, his Augusta National exertions finally began to tell and he crashed on the final day with a 74 and toppled down the leaderboard 18 places into a tie for 23rd with a level-par 288.
Steele, meanwhile, was stunned by his victory, which came in just his 12th start on the Tour.
"I don't even really know what happened," he said.
"Kevin and I were kind of battling it out there over the last few holes, then he made the mistake on 17 that cost him a shot and I made a mistake on 18, but I was able to sneak in the putt to save par.
"So I'm not even sure what is going on right now, I'm just trying to capture it all in my mind."
Later, when he was more composed he added: "I was a lot more calm today. When you've got the one shot lead it's not even your tournament. There's so many guys that could still win with a good round, without you even doing anything wrong, so I didn't feel as much pressure as I might have if I had held a big lead."
Chappell had earlier put the pressure on when he whisked up three early birdies, the last at the 10th, to move into a tie atop the leaderboard and to set-up a face-to-face battle with Steele heading down the closing stretch.
But then Chappel stumbled at 17, saw Steele's nerve hold up a hole later on the last when the leader drained the winning pressure putt and had to settle for a closing 70 that dropped him back into a tie for second with Hoffman at 7-under 281, Hoffman having closed with an fighting 68.
"I'll be honest, I think I just fell asleep," Chappell said afterwards when talking about his costly bogey at the 17th.
"I felt the wind was dead into me and I kind of hit left centre of the fairway.
"I should have known it was a little left to right and I actually felt like I struck the ball the way I wanted to.
"When I picked up the ball in flight, it was right of the hole and like whoa, what just happened?
"I hit a good pitch from where I was and actually felt like I hit a good putt, though I hit it a little hard.
The ball caught the edge of the hole a horse-shoed out. It was that close.